I like London because of all the constant change and dynamism which drives this city forwards. But everywhere you look there are reminders of our fantastic history. If you step across the road from Stepney Green tube into Beaumont Grove you'll find two of them.
From the 1880s well-off Jewish women were helping new immigrants through welfare and education. But there was more to it than that. The resident respectable Jewish population, was concerned that the recent influx of peasant Jews fleeing Russia, would spark off more anti-semitism here. They were trying to integrate new arrivals. Jews fought for Britain in the Boer and the two World Wars. Some got into sport, especially boxing, locally, to shake off the stereotypes. The film Chariots of Fire celebrates the achievements of Harold Abrahams who won Olympic Gold in 1924 for the 100 metre sprint.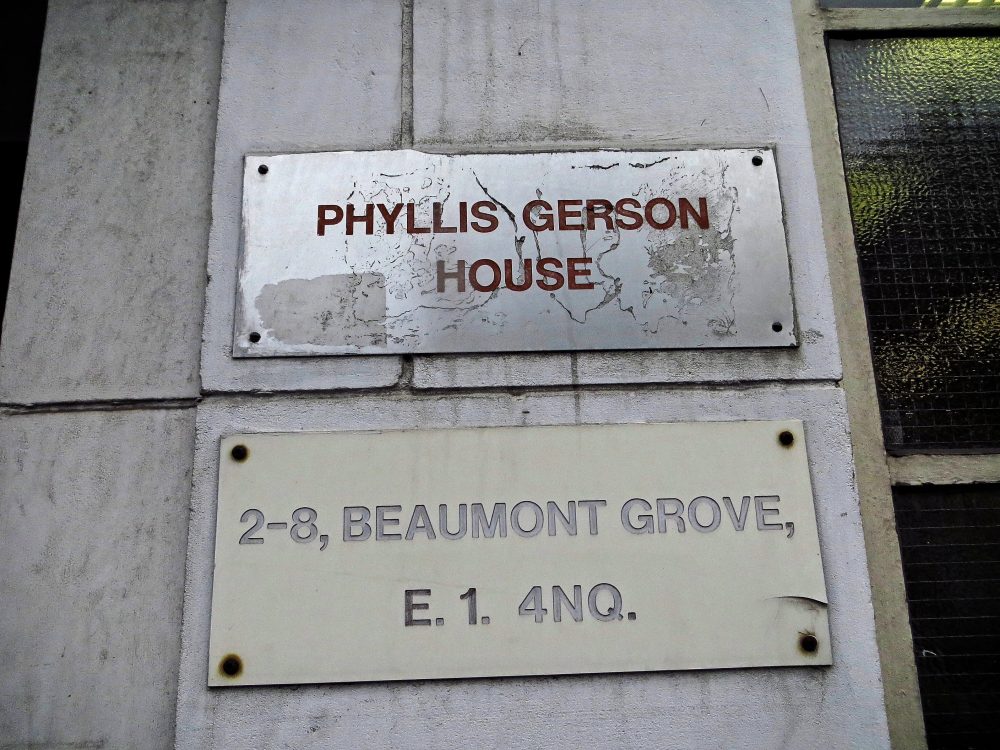 In 1919 Basil and Rose Henriques founded the St George's Jewish Settlement – boys and girls clubs – in the East End. At that time young people left school at 14. If their home was overcrowded they could only hang about the street in the evening. The clubs were set up to provide guidance and restraint to young people at this difficult time in their lives. Phyllis Gerson was the live-in warden of Stepney Jewish Girls club at 2-8 Beaumont Grove from 1929 to 1974, with a break for war service. 100 girls an evening would attend. A Day Care Centre is there now.
Alice Isabella Model was born in 1856 to a middle class family living in Hampstead. In 1895 she founded the Sick Room Help Society. This was a visiting home help and maternity nursing service for working mothers. By 1901 it was caring for 800 mothers a year. This was the first in the country and paved the way for our home-help service, which today mostly looks after older people. Back then the home helps visited women before and after childbirth, doing household chores. Their husbands were working long hours 6 days a week. The 48 hour working week for industrial workers was introduced later in 1919. The Sick Room Help Society kept mothers from returning to work too quickly after childbirth. The aim was to reduce infant mortality.
In 1911 Sir Marcus Samuel gave the money to build a purpose build lying-in home in Underwood Street, off Valance Road. During the 1920s it expanded down the street becoming a bigger maternity hospital. This was known as Mother Levy's after the superintendent. Alice Model remained it's secretary until she died in 1943.
The Liberal 1911 National Insurance Act introduced a contributory system of insurance against illness and unemployment. In 1912 Alice Model was working with the London County Council dealing with the National Health Insurance Act. Since the act only applied to wage earners, it often ruled out women. A year later Alice Model setup a Provident Society to provide maternity and medical care for women. It had 5,000 subscribers.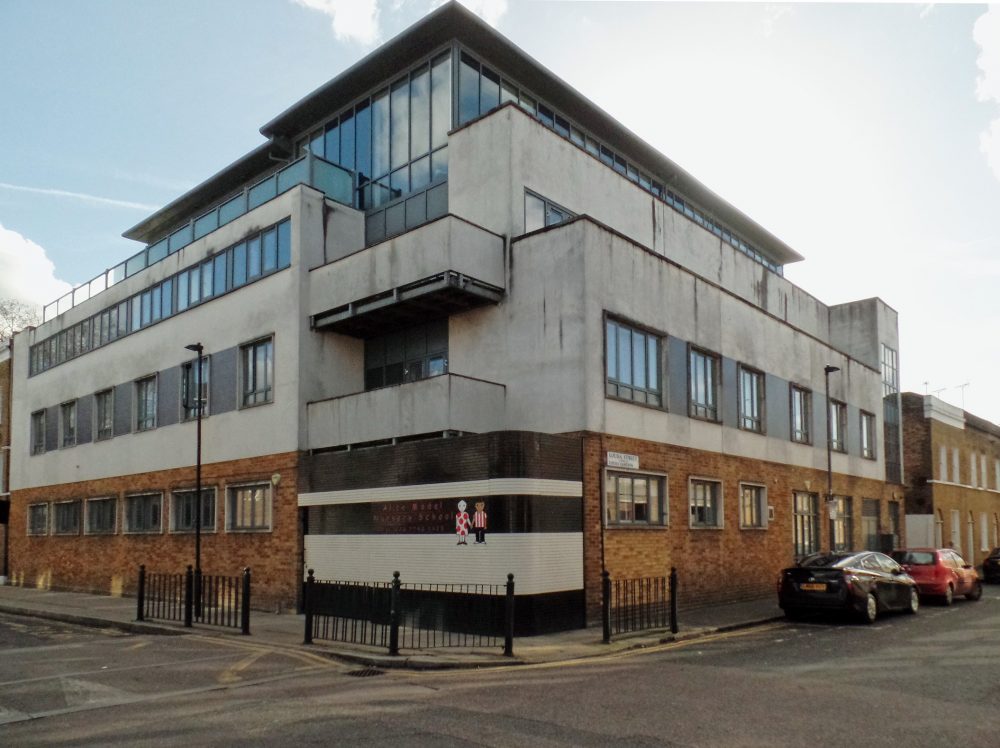 In 1897 Alice Model founded a Jewish Day Nursery for the children of working parents – of all religions. It was behind Whitechapel Hospital. In 1936 a new nursery named in honour of her 80th birthday was opened in Beaumont Grove. It was rebuilt in 1958 and opened by the Queen Mother. Today it is rated as outstanding by Ofsted and has around 75 pupils aged 3-5.
When you return towards Stepney Green Station to your left you will see the former Metropolitan Borough of Stepney Public Baths, opened in 1931. This is an indication of how dreadful conditions at home were for most of the East End population until the 1960s.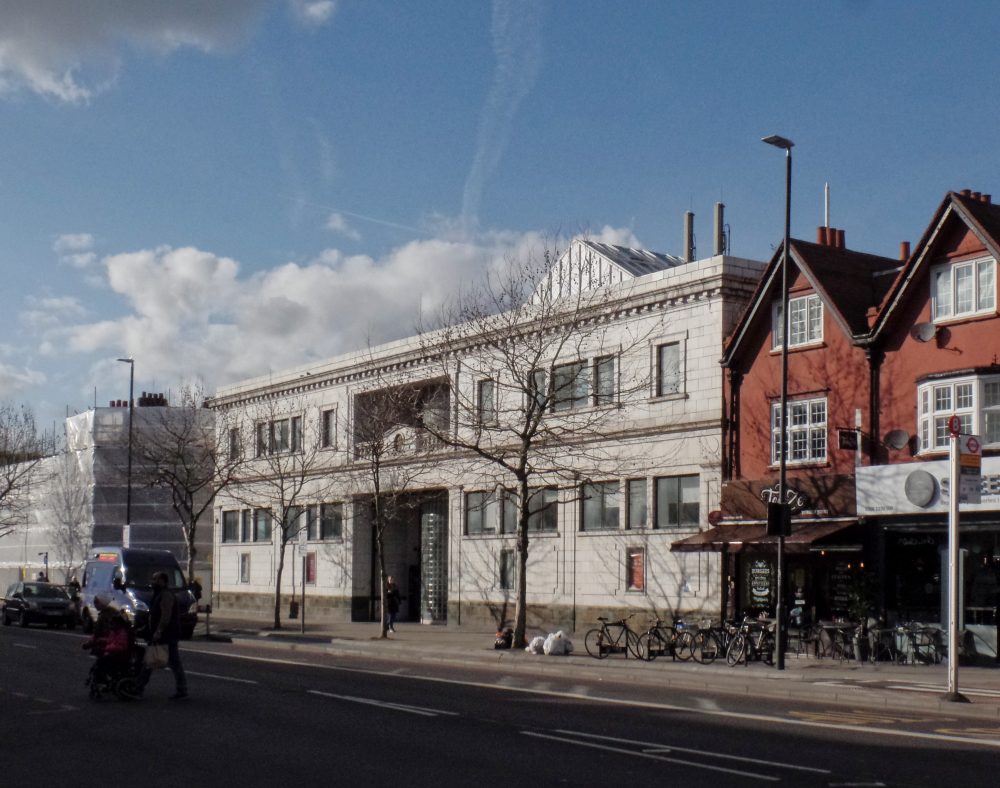 To your right you can see the second home of the Half Moon Theatre. Today it's a Wetherspoon's. It was built in 1900 as a Welsh Methodist Calvinistic Chapel.