An exhibition showcasing the results of 6 months of research by and with the local community in Bromley by Bow is on at the Bromley By Bow Centre on Saturday 24th Feb 2018. It's in St Leonards Street, E3 3BT and open 2-7pm. See the poster below for details: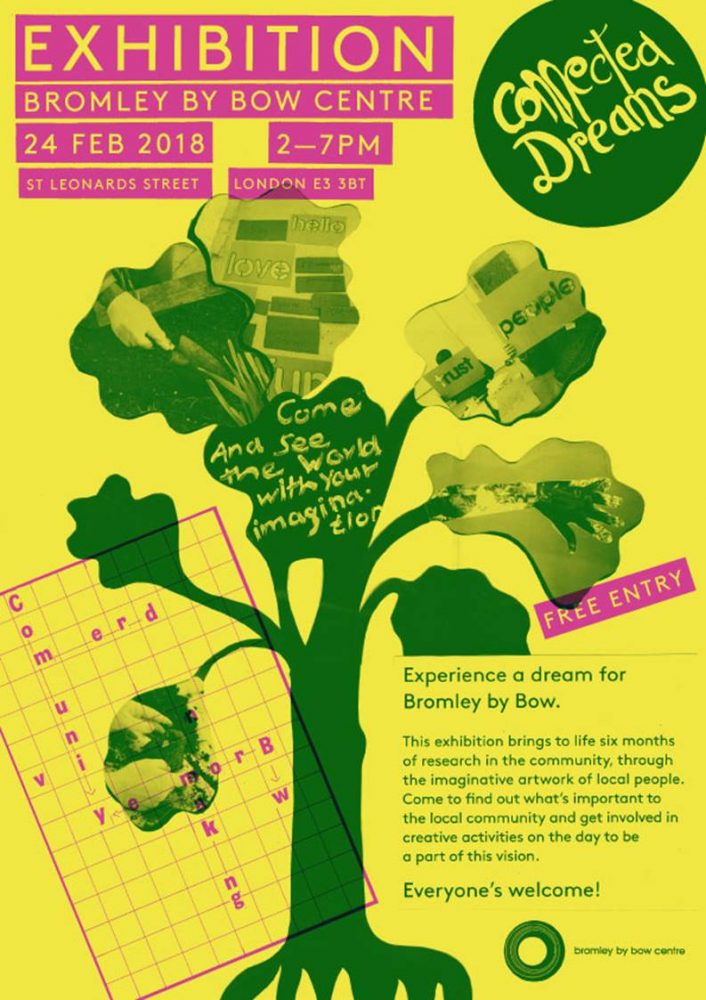 Two other Community Insights local knowledge sharing events are coming up in April and July, which you could book to join in here.
During the day on Monday I went down to see the exhibition of David Granick's colour photos of the East End in the 1960s and 70s. There are about 100 fascinating photos on show. Local photographer, Chris Dorley-Brown, has done a brilliant and sensitive job of scanning in the original Kodachrome slides, which are also being projected inside a tent in the middle of the hall. The book has already sold out, and the exhibition continues until May 5th 2018. I can highly recommend a visit.
The exhibition is on at the Tower Hamlets archives in Bancroft Road (E1 4DQ). It's open Mon & Weds – Fri 9 – 5, but 10-5 on Tues, until 8pm Thurs and first and third Saturdays 9-5.
The Cabin Cinema Club in Poplar are having a Sci fi Season. On Thurs 1st March they're showing
the Hammer classic: Quatermass and the Pit. The doors open at 6.30pm for the 7pm screening. The showing is on at The Brownfield Cabin, 82 St Leonards Road, E14 0QU. Ring Jayne for your free ticket: 0203 069 7401.