Last Friday the Geezers enjoyed the first of four watercolour and drawing classes at Chisenhale Studios Education Space.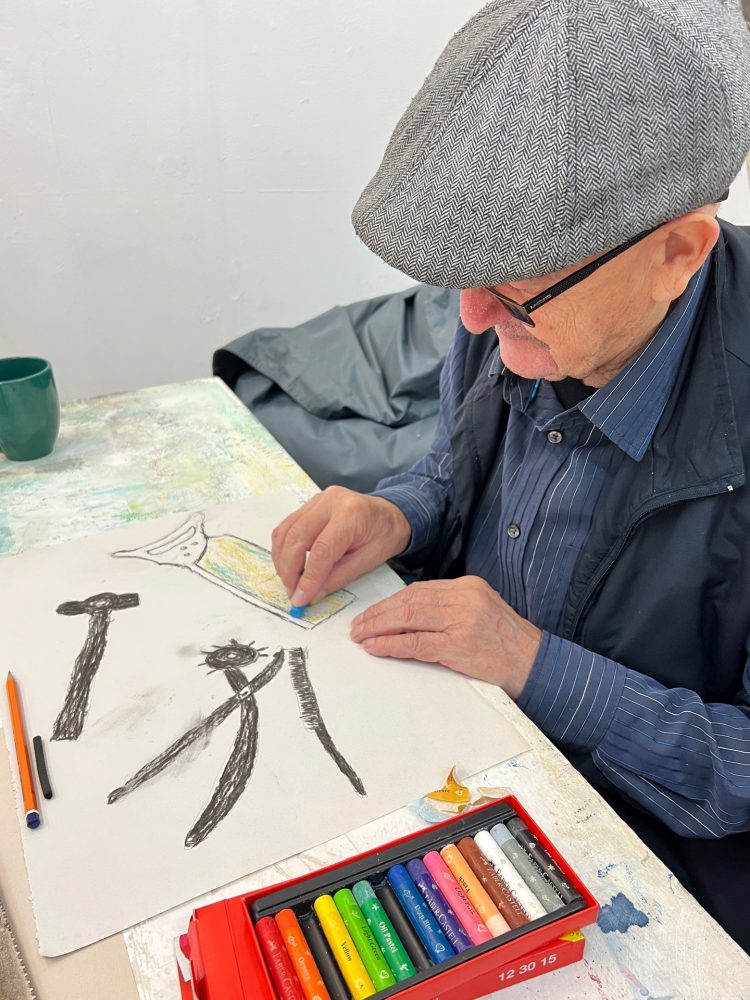 Our course is called The Watercolour and Drawing Toolbox and it's being run by Joy Girvin. All materials are supplied. Joy was very helpful and we had a great time.
For our first session Joy asked us to bring in some tools to practise drawing. Joy also brought in some old woodworking tools.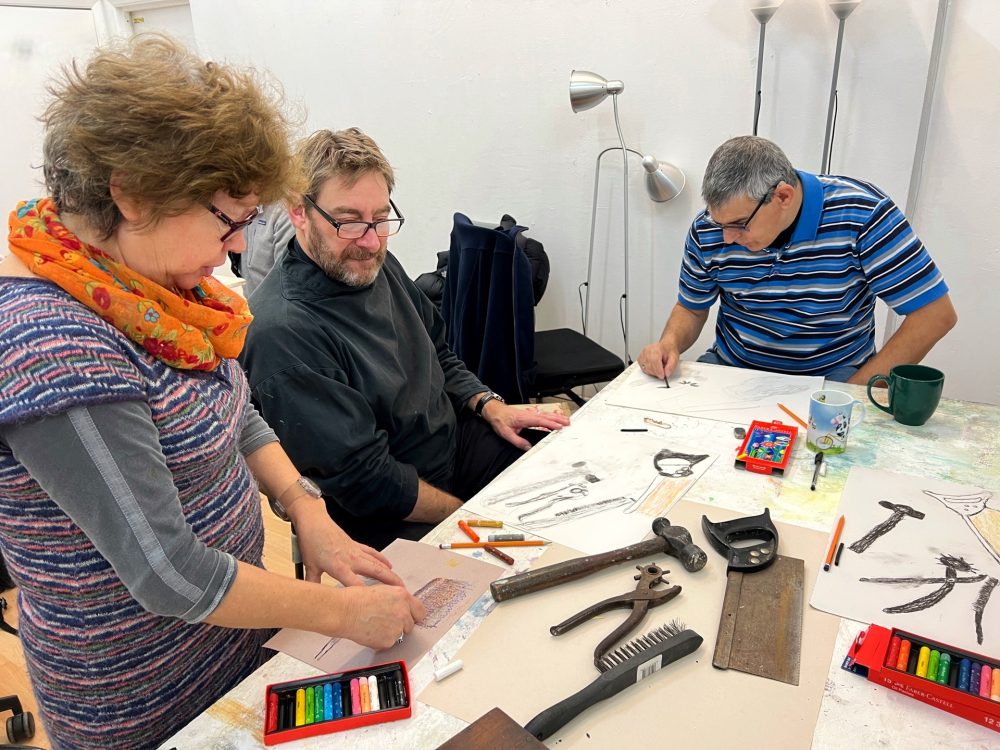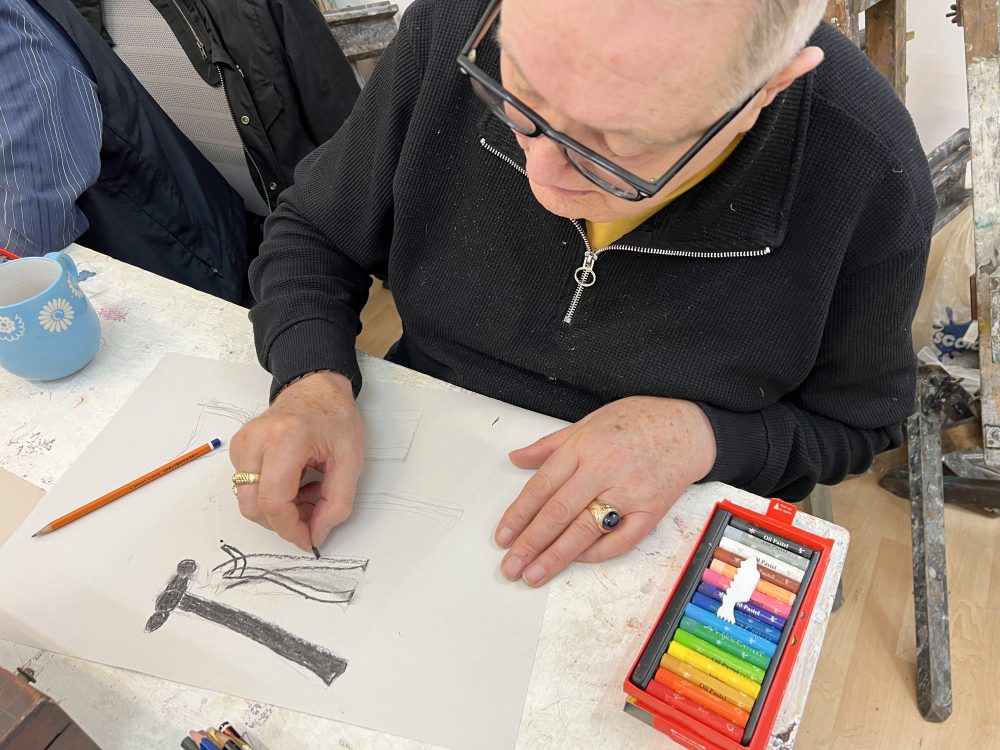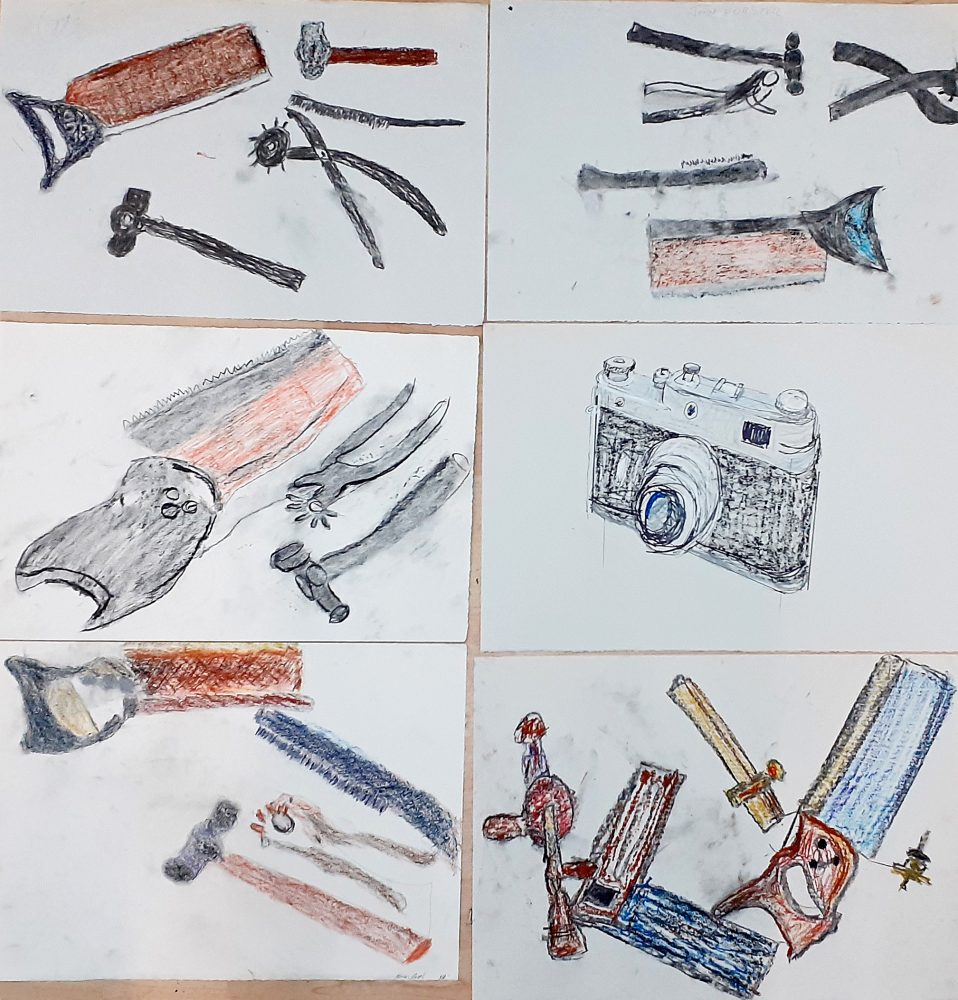 For this session we mostly used pencil, charcoal, and oil pastels. It was a fascinating introduction.