… you're not up for the running bit! Why not volunteer to be a marshal on the day. Tower Hamlets Sports Development Department are looking for volunteers to marshal on the course in the Poplar High Street area of the 36th London Marathon which is taking place place on Sunday 24th April.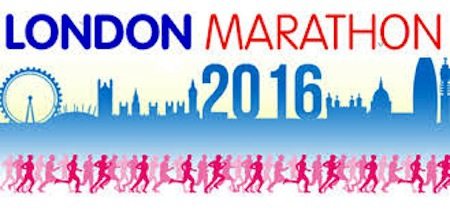 Here's their pitch:
It is quite a long day starting around 7am and finishing between 4pm and 5pm.
It is pretty straight forward what you have to do it is mainly crowd control of the spectators as there are no barriers along that stretch of the course. There are some other things you may have to deal with like distressed runners and helping spectators cross the road, you will be fully briefed and given guidance on the morning of the race.
By volunteering you will have to attend a briefing on the day, refreshments will be provided all day and you will get a T-shirt and other freebies.
If you would like to do your bit and be a marshal at the event in 2016 you need to get back to Simon Butler by 5pm on Monday 4th April 2016 confirming yes you can volunteer and leave your name, email, age and contact phone number.
Contact Simon Butler by email simon.butler@towerhamlets.gov.uk Phone 0207 364 3126
or write to Sports Development,
London Borough of Tower Hamlets Town Hall,
Mulberry Place
5 Clove Crescent
6th Floor
LONDON
E14 2BG