Covid vaccination sites update 21st Dec 2021
The Tower Hamlets Council website lists bookable and walk-in local vaccination centres here.
Summer Vaccine Festival
Langdon Park is hosting a four day festival with music and if you get vaccinated there they'll give you a token to get free food. The Vaccination Centre is in the big white marquee (top photo). Walk – in 1st and 2nd Pfizer jabs are available today and Monday from 10am – 4pm and from 10am-6pm over this weekend.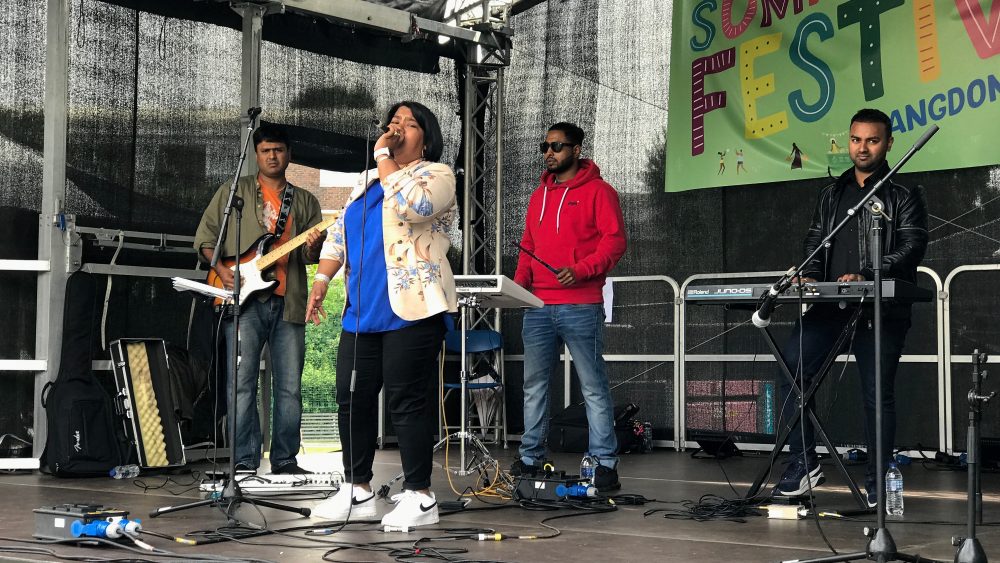 Other Tower Hamlets walk-in Vaccination Centres
The East Wintergarden, E14 5NX, is operational 10am-4pm on 3,5 & 6 August.
East London Mosque, E1 4JQ, offers walk-ins every Tuesday 10am-5pm.
Newby Place, by All Saints DLR, offers walk-ins every Monday 10am-4pm.
The TH Council website lists a Westfield Vaccine Centre which turns out to be in the Street – nowhere near Montfichet Road.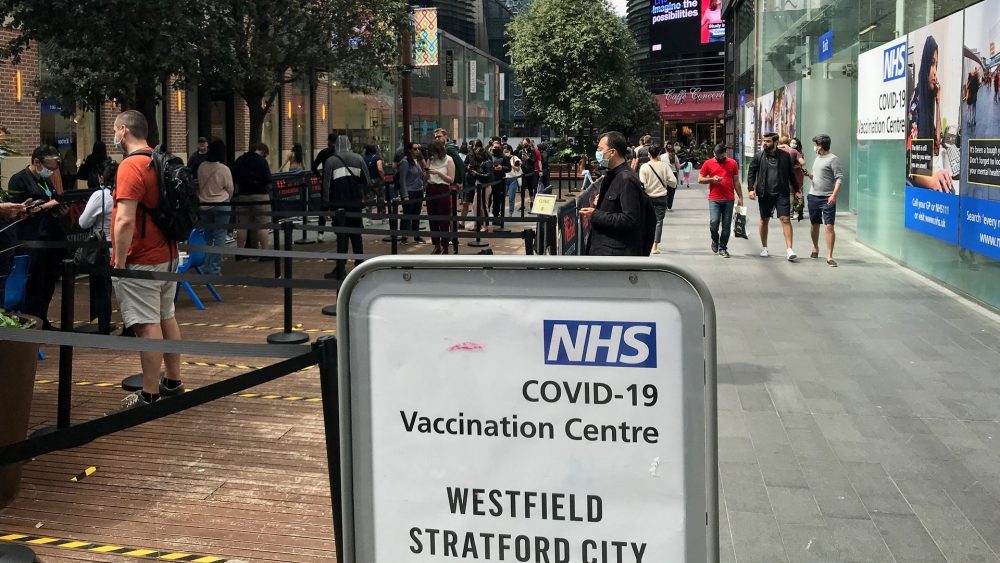 There are two centres. The one towards John Lewis is for people who booked in advance and had a big queue on Saturday. The one near the bridge over the railway is for walk-ins and had no queue. These are usefully open 8am – 8pm everyday, and offer both Pfizer and AstraZeneca vaccines.
If you'd like to book in advance there are other places you can book a vaccination in the East End – details.