In 2014 Barrie Stradling walked past a pub which had closed for good, then another, and another! He went to a meeting of the Geezers Club and floated the idea of the project called Where's my Boozer Gone? You'll also find a Facebook Group of that name where you can leave your memories.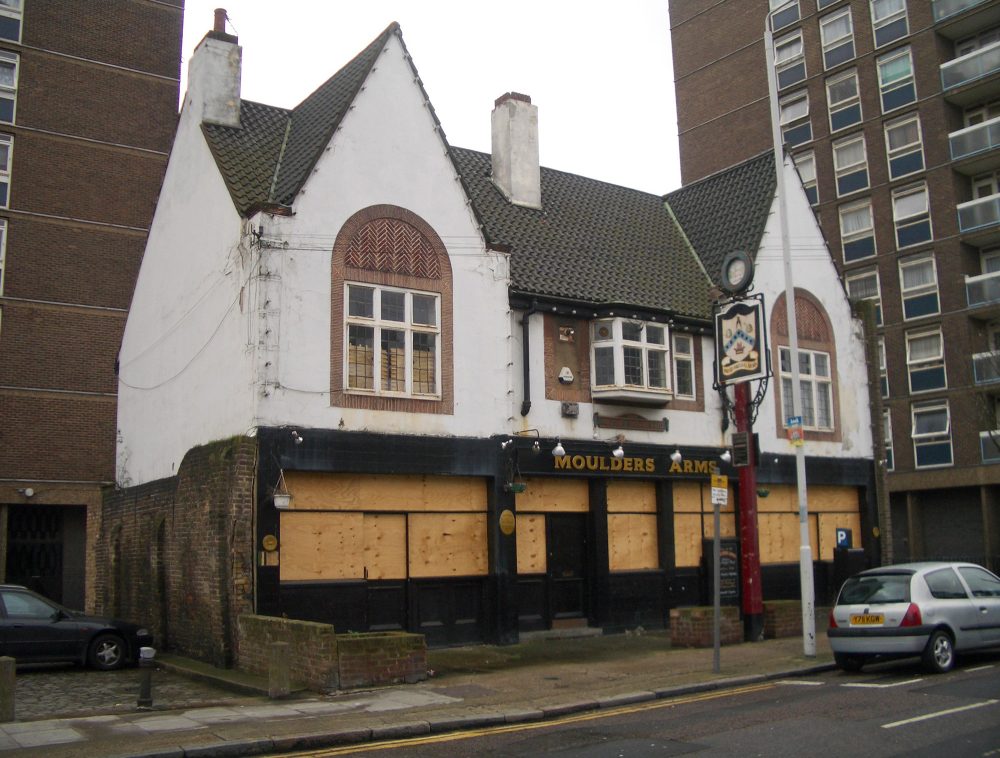 Recently Jerram Falkus Construction started work at a site opposite Bow Police Station in Arnold Road, alongside the railway arches. Alison Cormack, the Social Value Manager at Jerram Falkus looked around the area and found this website. Alison was particularly struck by Where's my Boozer Gone? We can't fight commercial reality, but pubs feature strongly in the happy memories of East Enders. Many of the local pubs have been closed, repurposed or even demolished. Yet just the names of these pubs bring back memories of socialising with friends and family. Some people first met their future husbands or wives in an East End Pub.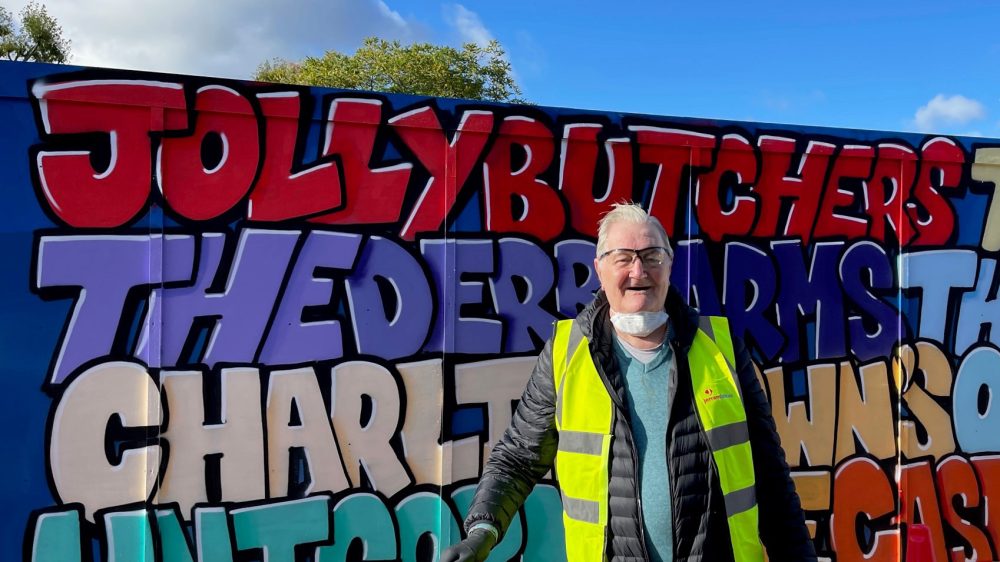 Alison came up with the idea of painting the names of closed East End pubs on the hoarding around the building site, got funding, planning permission and located artist, Ben Martin, to do the work.
The closed pubs hoarding is a big deal for the Geezers. It gives Where's my Boozer Gone? a new impetus.
On Tuesday the Geezers were invited along to help paint the hoarding. Artists Ben and Steph were very patient and trained us up. I soon realised how professional they were when I discovered that Steph had her pockets full of different types of spray can nozzles. Skinny for fine lines, fats for bigger areas etc.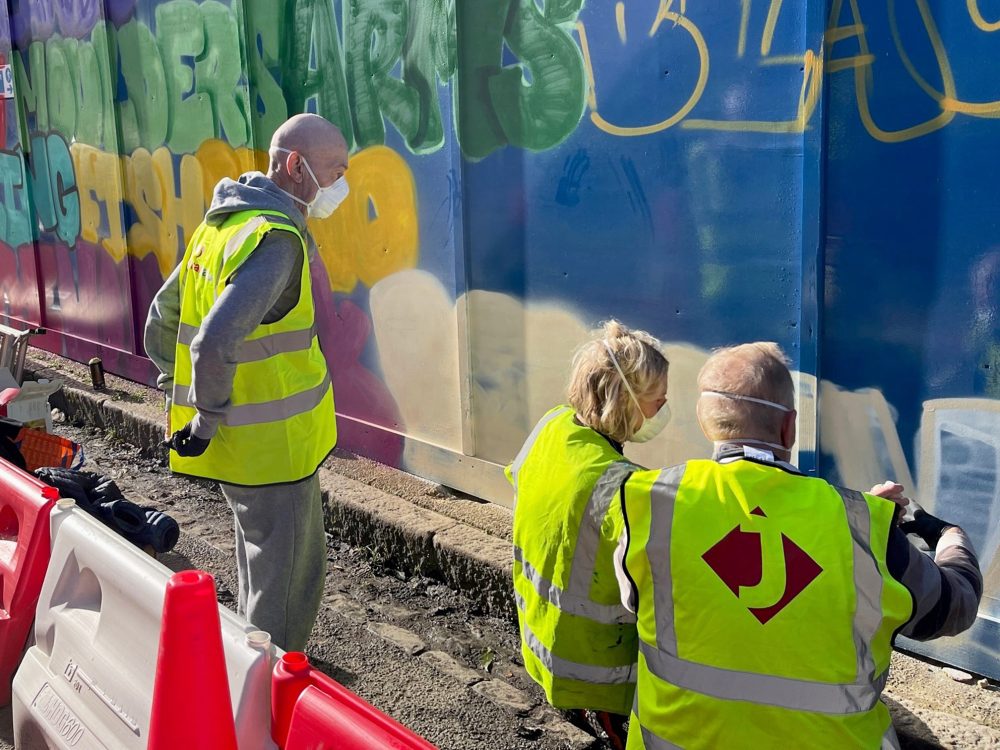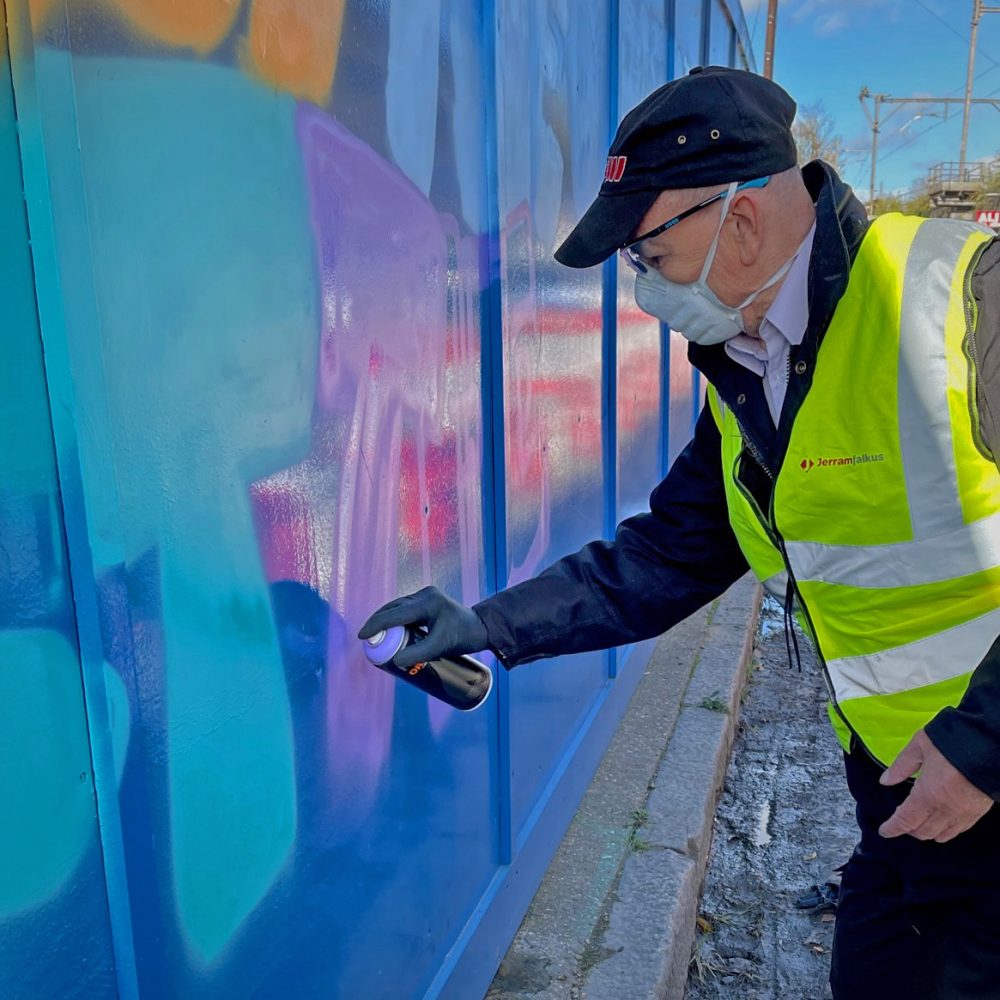 It was sunny, and we Geezers had a wonderful time learning new skills whilst painting the names of lost pubs we fondly remember.
Last night I made a detour home past the hoarding, and spotted the Moulders Arms on it.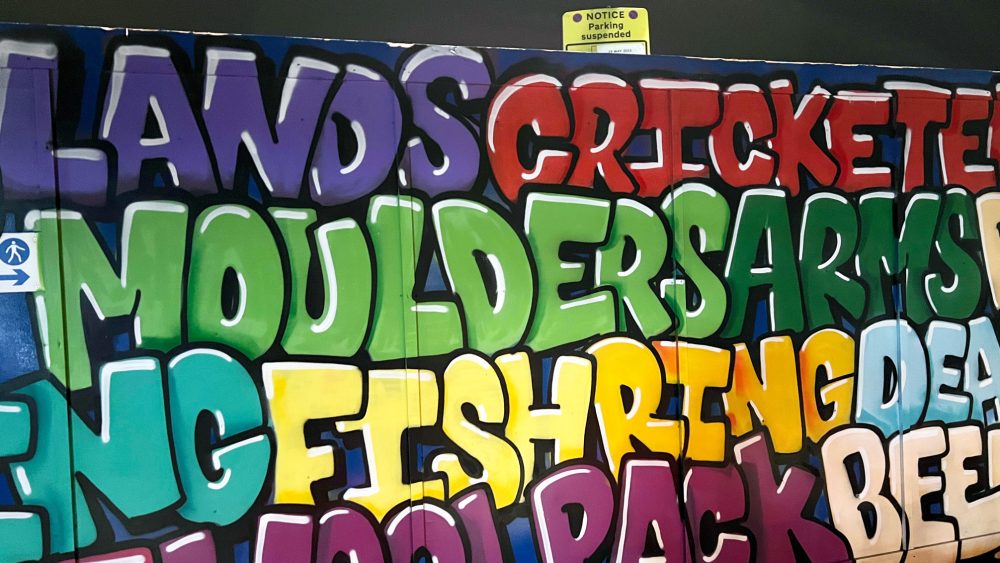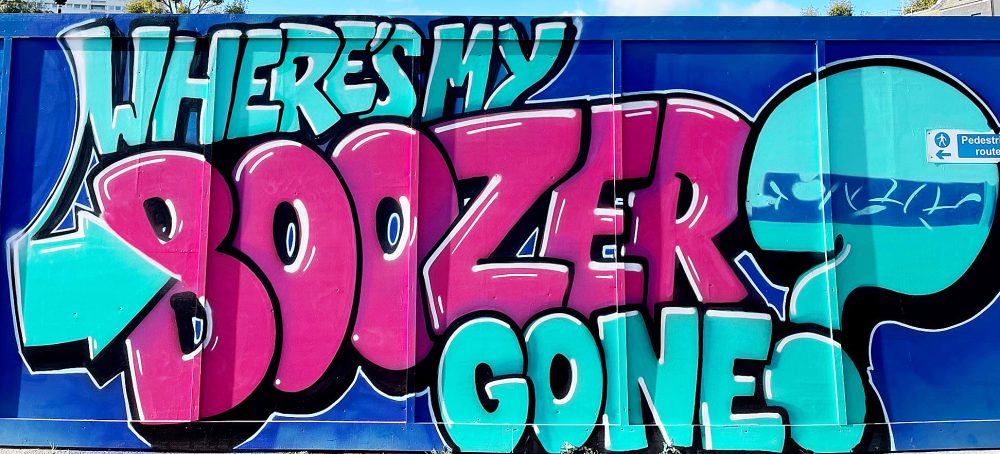 Alan Tucker