Scams to rise after free TV licences for OAPs end
Back in July it was being reported that the BBC have changed rules so that only over-75s on pension credit could get free TV. Age UK said that 20% of over 75s struggle to dress themselves, and would have problems with the procedure of paying for a licence – or even proving they are eligible for a free one.
Now research from Age UK suggests there could be a rise in fraudsters targeting the elderly by pretending they are TV Licensing officials.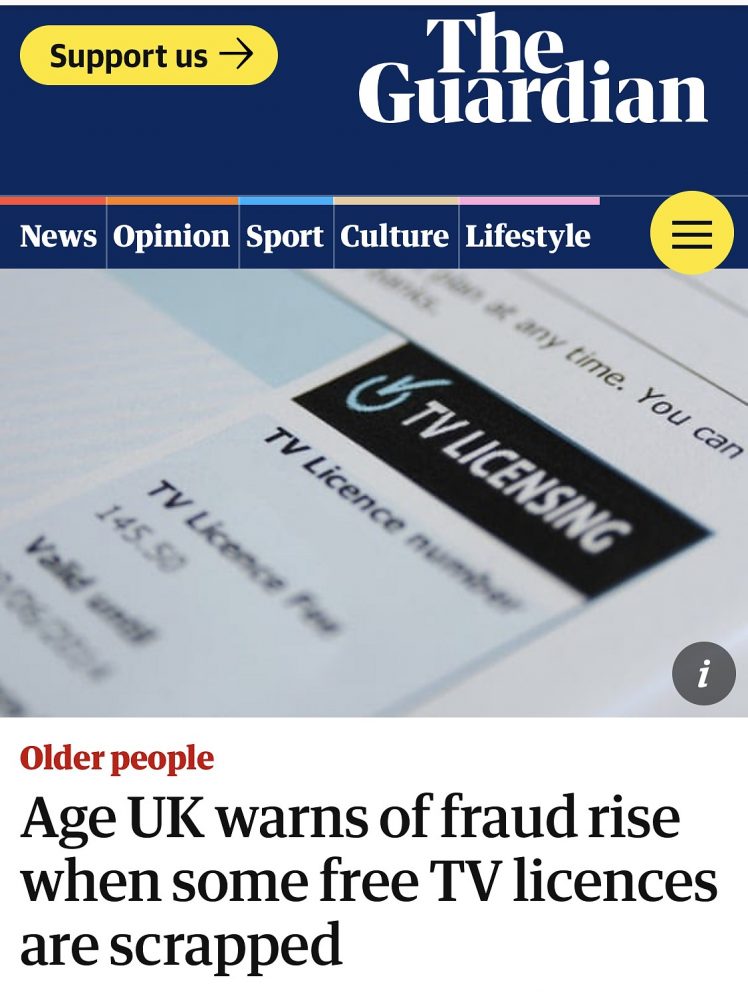 In a recent email to me Age UK wrote: "Last week I wrote to ask whether you'd received a TV licence scam. I was gobsmacked to hear that thousands of you had."
Age UK have told journalists how many pensioners been affected by these scams. In addition they are speaking to the Government's Joint Fraud Taskforce.
The Age UK website has a section on how to spot TV Licence scams.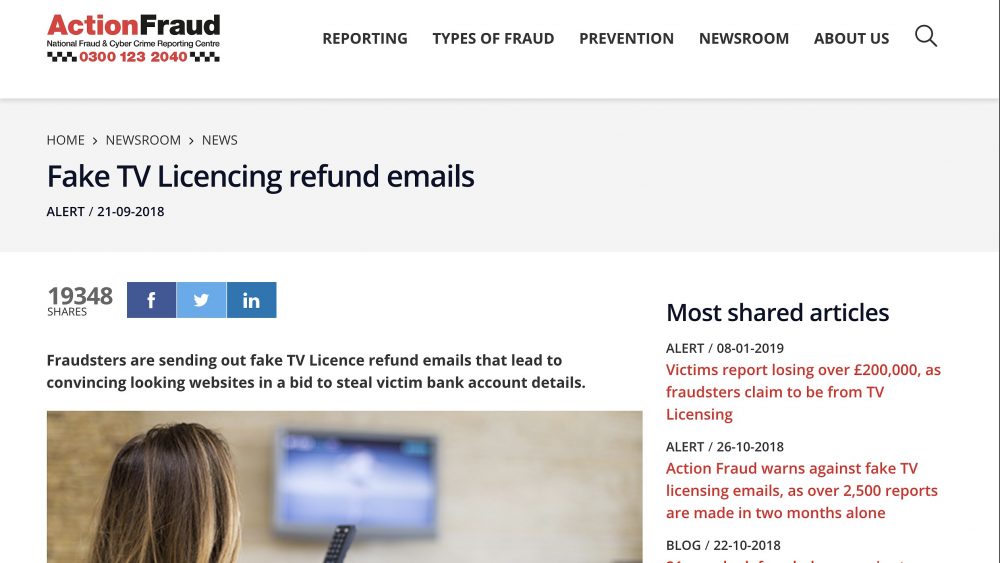 Be aware of Thomas Cook Scams
Criminals are taking advantage of people impacted by the news that Thomas Cook have ceased trading. Never give out your bank account or card details to anybody that contacts you out of the blue.
The Co-op Bank have more information for customers affected by Thomas Cook closure.
Tackling Ageism
Tues 1st Oct was the UN International Day of Older Persons. Local leaders across the UK have signed an open letter committing them to tackling ageism and talking more positively about later life. Research found that a quarter of people over 50 have felt discriminated against whilst doing everyday tasks or accessing services.
Anna Dixon, Chief Executive of the Centre for Ageing Better, said: "Negative stereotypes about older age can have a pernicious effect on our self-perception, limit our ideas of what we can do as we get older and stop us making the most of these extra years."
Slower Tube Journeys
Tube drivers are to start driving more slowly across certain sections of the Central, Jubilee, Northern and Victoria lines. A survey in May found that 37 sections of track create noise levels above 85db – the level at which an employer would have to provide ear protection to stop people from going slowly going deaf.
In a press release on the RMT website the union says: "RMT has been campaigning on the issue for some time… London Underground have refused to introduce temporary speed restrictions…" and, "London Underground have failed to provide acceptable timescales for the removal of this track."
Isle of Dogs Voices need more singers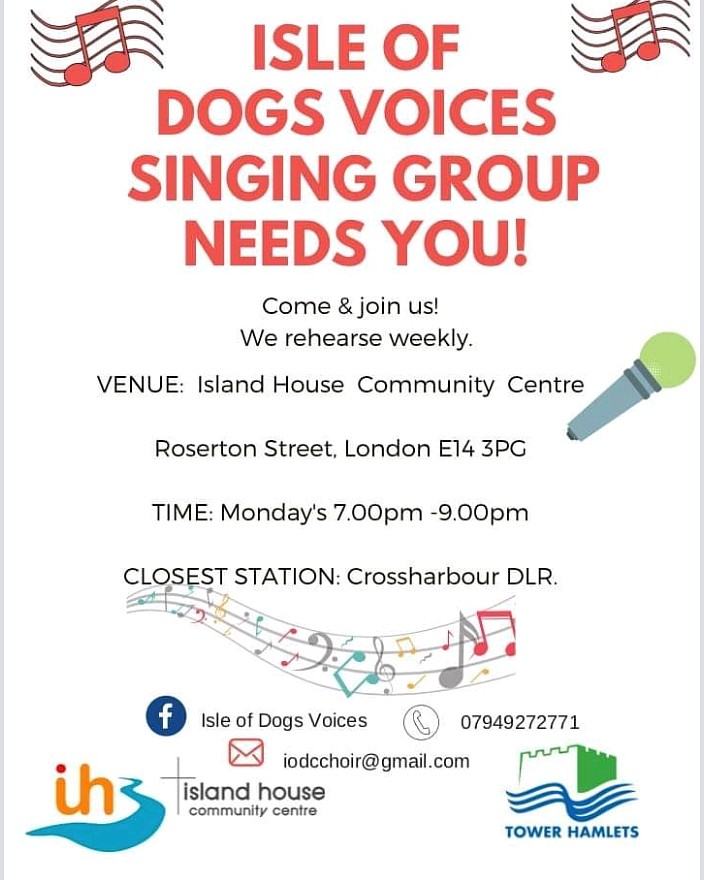 Regular singers are wanted to join the Isle of Dogs Voices singing group. Just turn up at 7pm any Monday at Island House Community Centre, Roserton Street, E14 3PG (Crossharbour DLR).
Pie and Mash is on the up
As well as Kelly's reopening in the Roman Road Market, the Londonist reports that a brand new shop called Barney's Pie & Mash has opened at 6 Garnett Way, Walthamstow, E17 5PE. 
Ray Gipson – Mr. Bow
Frederick O'Brien recently interviewed our very own Geezer, Ray Gipson, for this article in Roman Road London.