I can recommend this extraordinary exhibition of Italian paintings at the Estorick collection in Canonbury. You can easily get to it from the East End by taking the London Overground from Whitechapel to Canonbury. The journey time is 12 mins.
Tullio Crali: A Futurist Life includes a number of his famous 'aeropaintings'. Crali joined the Futurist art movement in 1929, which embraced the modern technology of the age.
Futurism was founded in Milan in 1909 when Filippo Tommaso Marinetti published his manifesto. It outlined the objective to capture the invisible energy of dynamism and speed.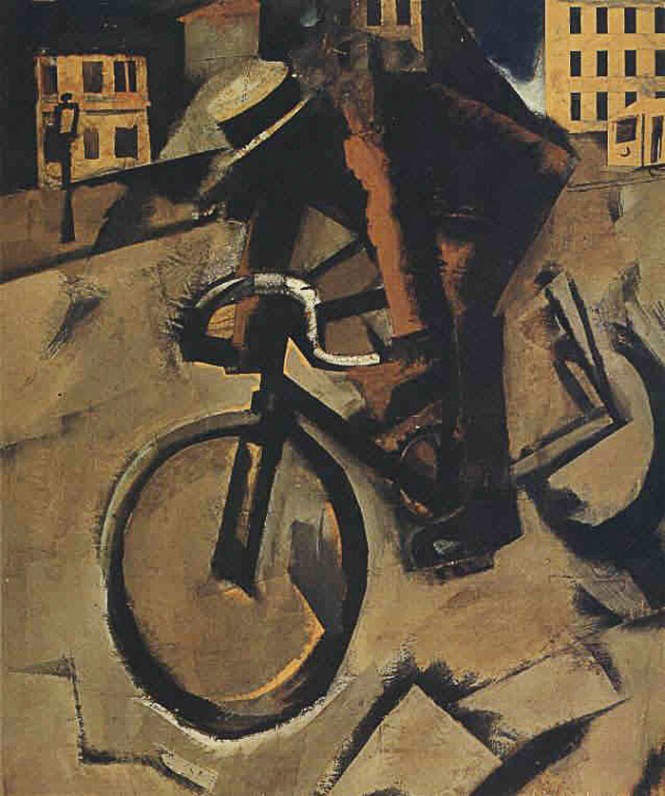 The Futurists celebrated cars, motorcycles and aeroplanes which promised new exciting future. These items were too expensive for most people, but they could ride bicycles.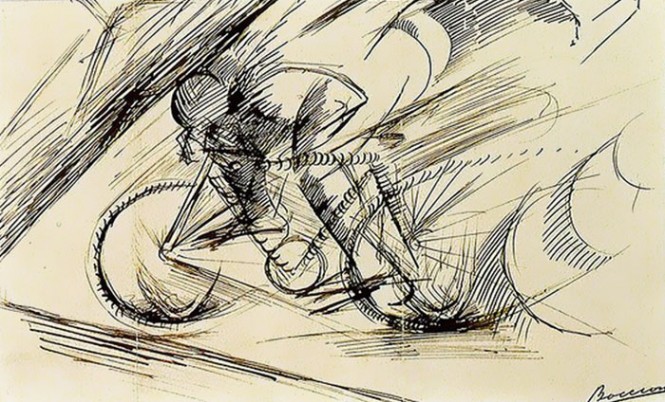 Umberto Boccioni is best known for his sculptures. His drawing above marks an exciting and creative change from the recent past (below). He came up with a theory about "lines of force" which is clearly demonstrated in his drawing above.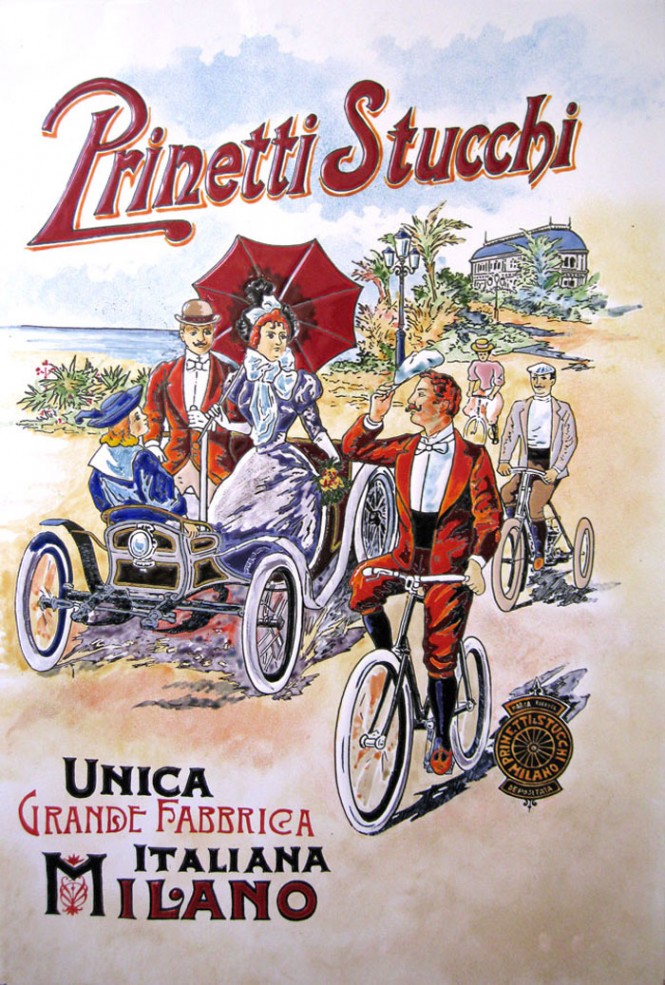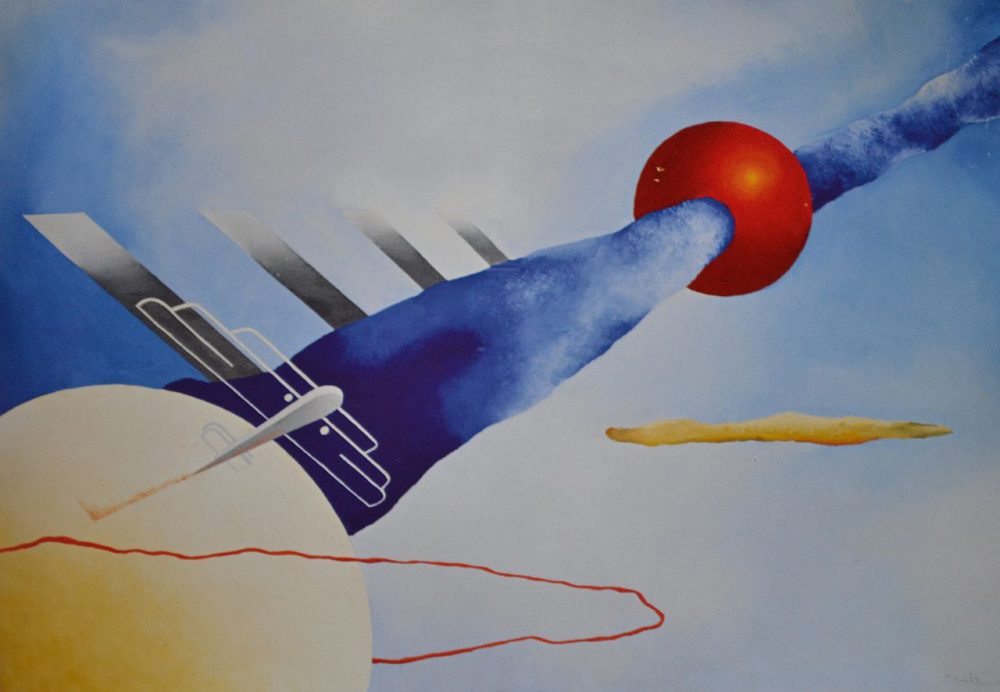 Back in 2005 I went to the Futurist Skies: Italian Aeropainting exhibition at the Estorick Collection. I was blown away by the originality, creativity and style of the paintings.
Other artists have also captured the engineering marvels of their time. An early such painting is Turner's Rain, Steam and Speed – The Great Western Railway which he exhibited at the Royal Academy in 1844 (below).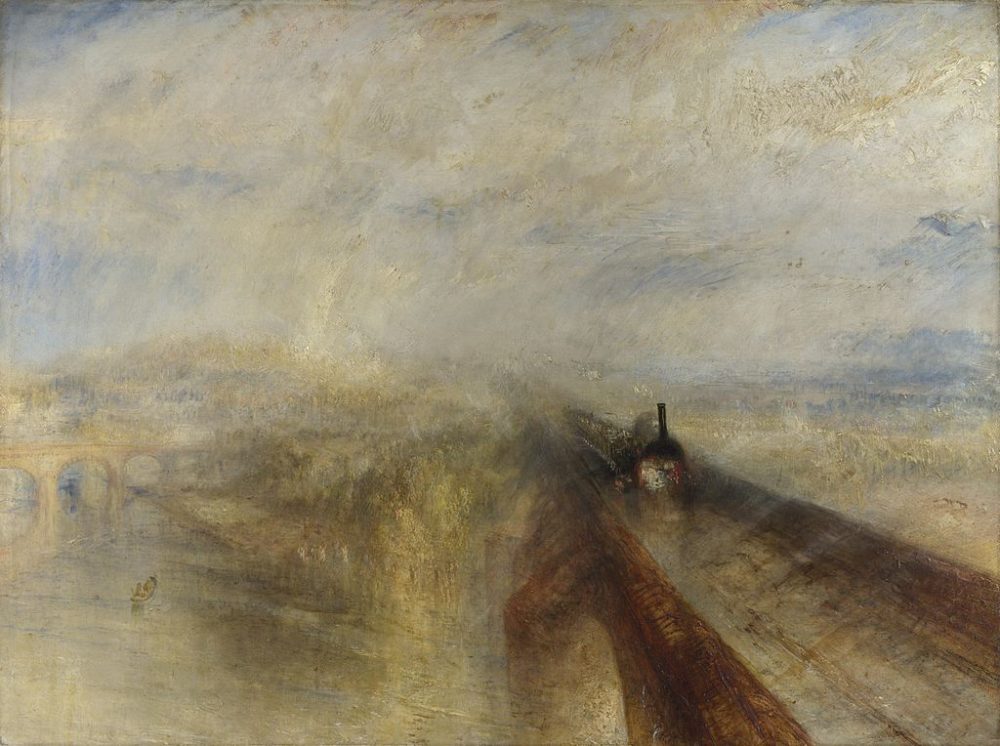 You can see this painting in Room 34 of The National Gallery in London. It really captures the feeling of one of Brunel's monster engines travelling at speed. The seven foot wide track enabled the huge boiler to be slung low between the wheels, lowering the centre of gravity. The driving wheels were huge too – these trains could hit more than 70mph between stations. An amazing step forwards from the horse and carriage. The line was fully open from Paddington to Bristol in 1841.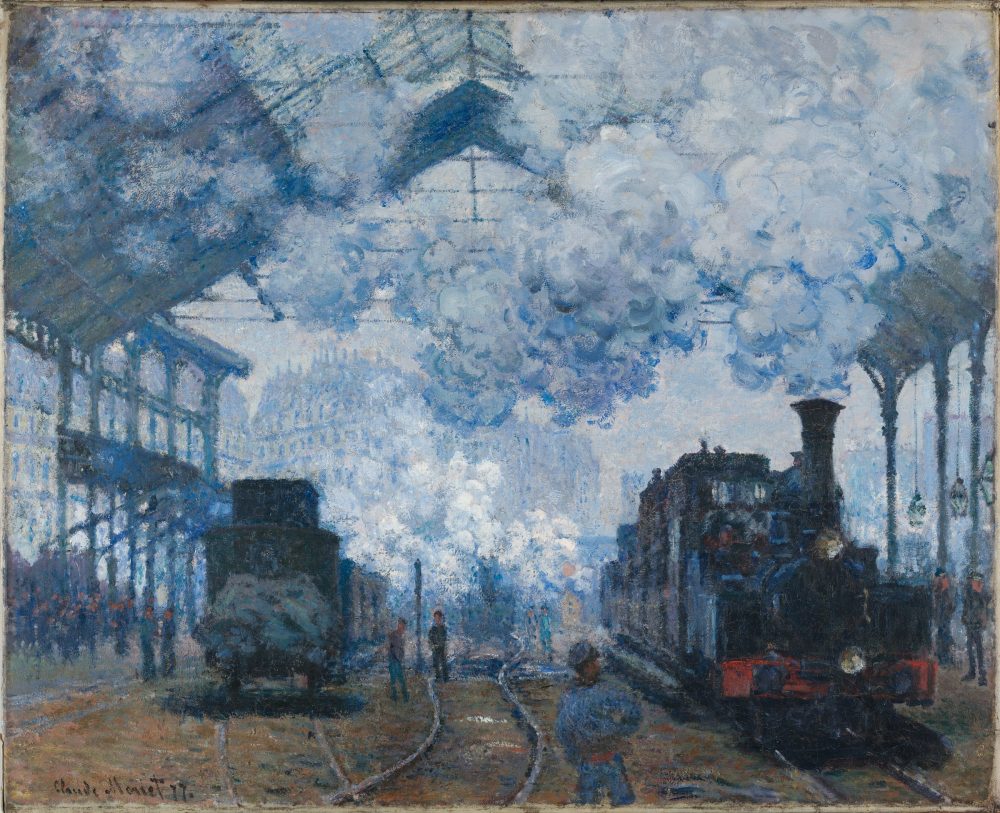 The painting below by Tullio Crali features in the Estorick Collection exhibition in Canonbury. In 1928 he flew in an aeroplane for the first time. He later became a stunt pilot.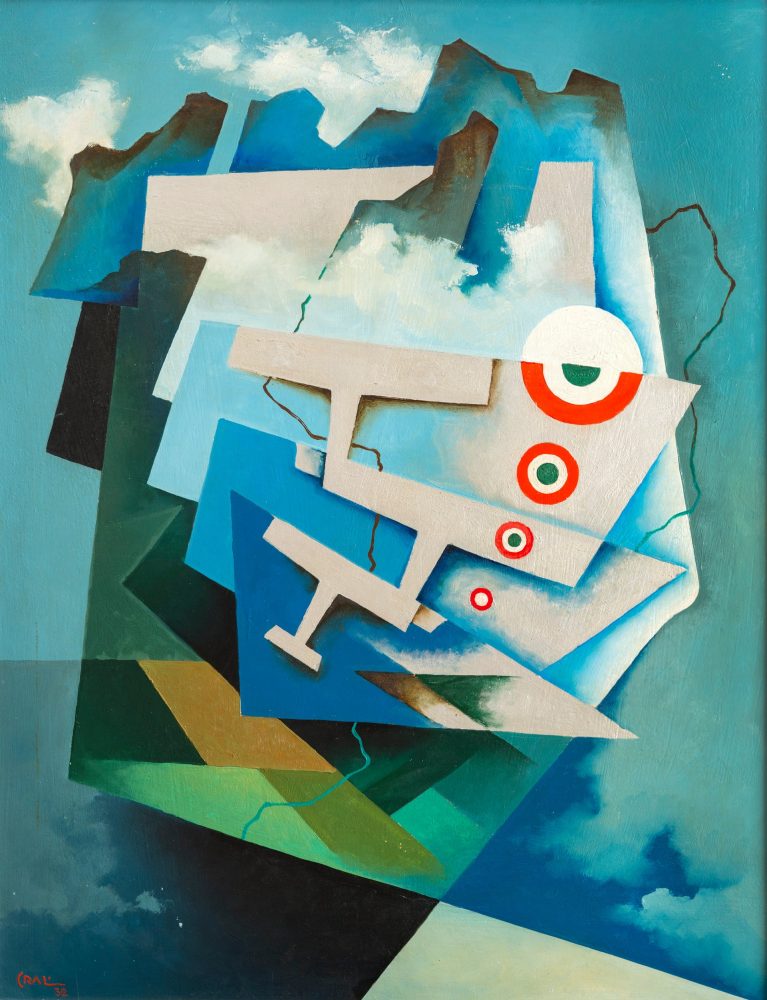 Crali's paintings in in this exhibition are well ahead of their time and are almost abstact. He was trying to capture the sensory drama of flight. Along with the other Futurists his work drew on Cubism and utilised simultaneous viewpoints, fragmented perspective, movement and bright colours.
In 1937 Crali was granted "free flight for art reasons" by the Italian Airlines.
Futurisms founder, Marinetti, became a Fascist, supporting Benito Mussolini's regime. His 1909 manifest glorified war because it was seen as a way to modernise Italy by destroying the past. As a result a number of Futurist artists died fighting during WWI. Tullio Crali was too young for that, but in the 1930s he became one of a number of artists who participated in official Fascist war art programmes. He accompanied pilots on combat and reconnaissance missions, gathering material. He survived being executed in the aftermath of WWII due to a clerical error, and carried on painting.
There are over 60 works by Crali to see in this exhibition. You also get to look at another three rooms of other equally refreshing and inspiring Futurist paintings.
Tullio Crali: A Futurist Life is on until 11 April 2020. The gallery is open Weds to Sat 11.00 – 18.00, and Sun 12.00 – 17.00. The Estorick Collection is at 39a Canonbury Square, London, N1 2AN. Admission is £7.50, £5.50 concessions, and £3.75 with an Art Fund card.