It was on the 10th March that I encountered a lone yellow Ofo bike near Here East. I read the instructions written on it, downloaded the app, confidently credited my account with £10 – then discovered I couldn't hire it. It had been "Illegally Parked" – outside the geofenced zone where it should live.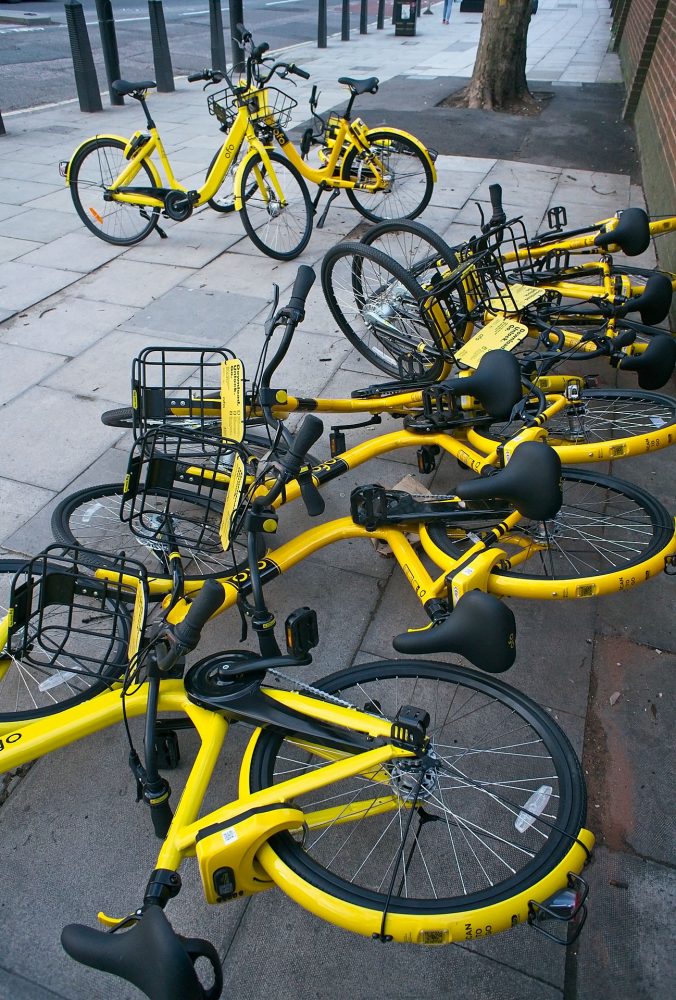 I"d previously found many dotted about the streets before and was curious. As a long-time occasional Boris Bike user I thought this might be an improvement on having to find docking stations in obscure places and, worse, riding around searching for one that wasn't full up.
I tried with Ofo again with odd lone bikes, but unless they're (locally) in Hackney or the City it won't let you take them. Today, out near the Big Yellow, I decided to have a serious go at riding one for the first time. I launched the app and headed for the nearest one in Smead Road, Fish Island.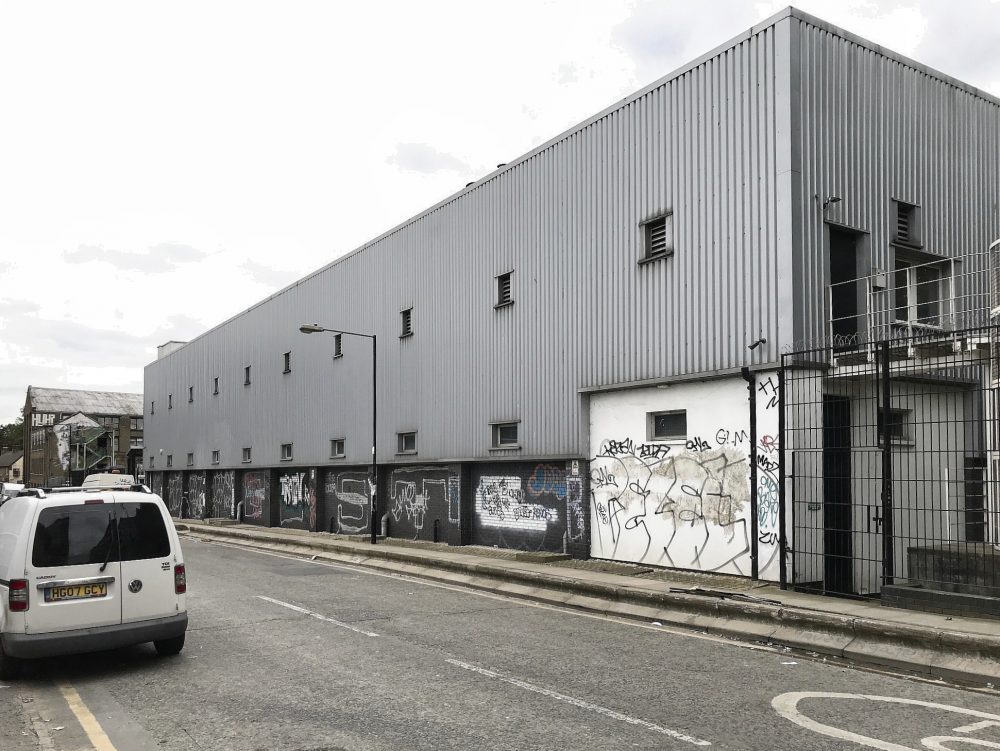 I searched around and couldn't find it, but thought I'd have a walk anyway so I headed to the top of Victoria Park – to Hackney – in an official Ofo zone.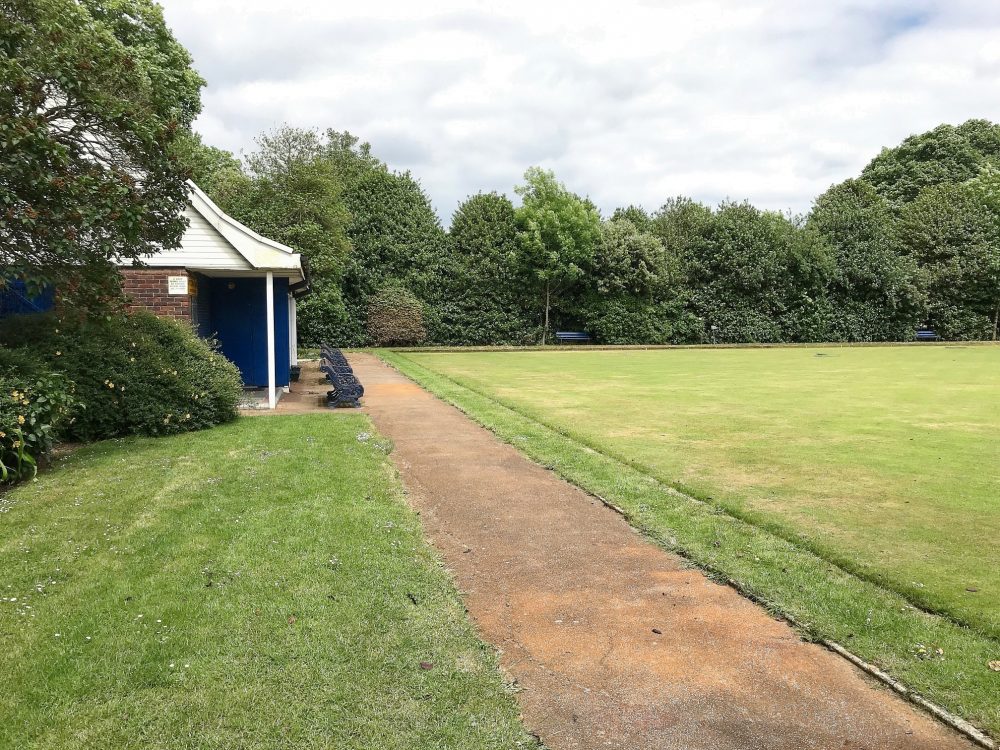 I search both sides of the hedge in the photo above, but there was no bike so I headed for the next one which was marked on the map. Guess what…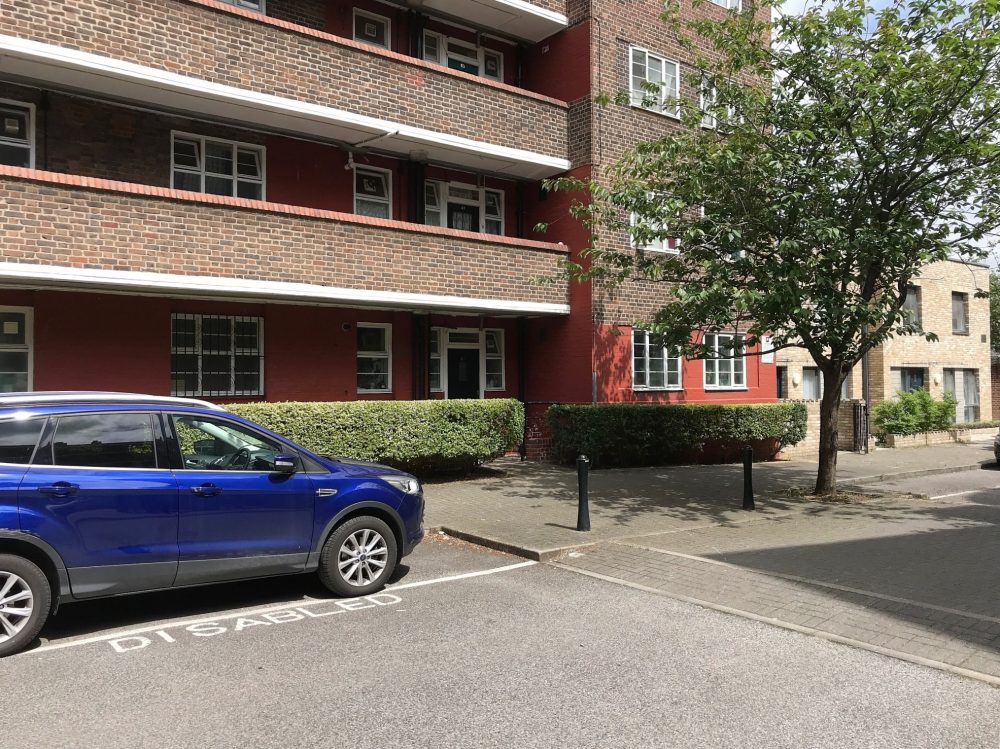 Refreshing and relaunching the app delivered the same result in all cases.
For the next ghost bike I walked along Casland Road, past a house with a blue plaque to to Maria Dickin who founded the PDSA, then across Well Street and down a side street. I relaunched the app to check where I should go…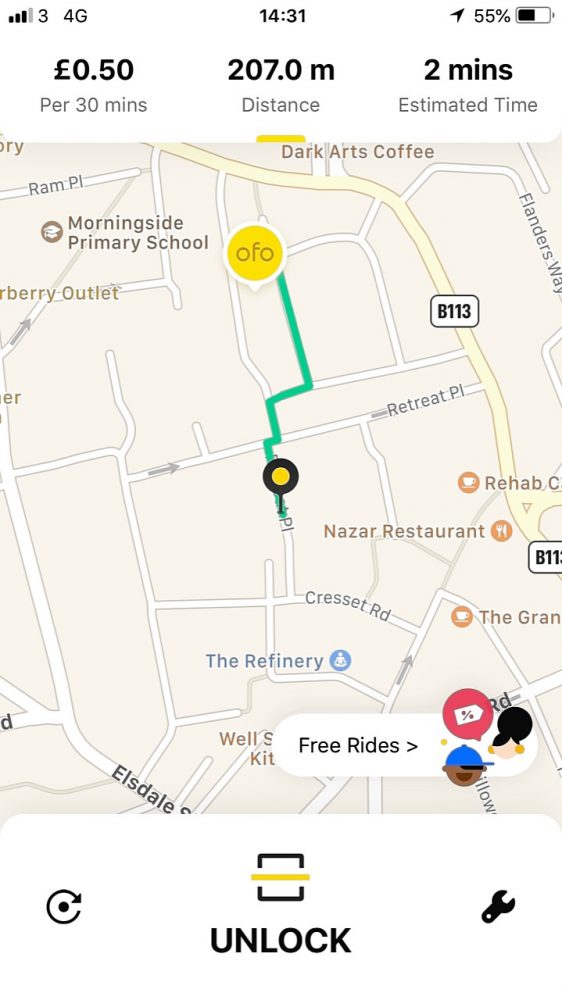 So I gave up and walked back south, past the busy Hemingway pub and into the pagoda end of Victoria Park. Nearly home on Old Ford Road, I had no need of one of the bikes below.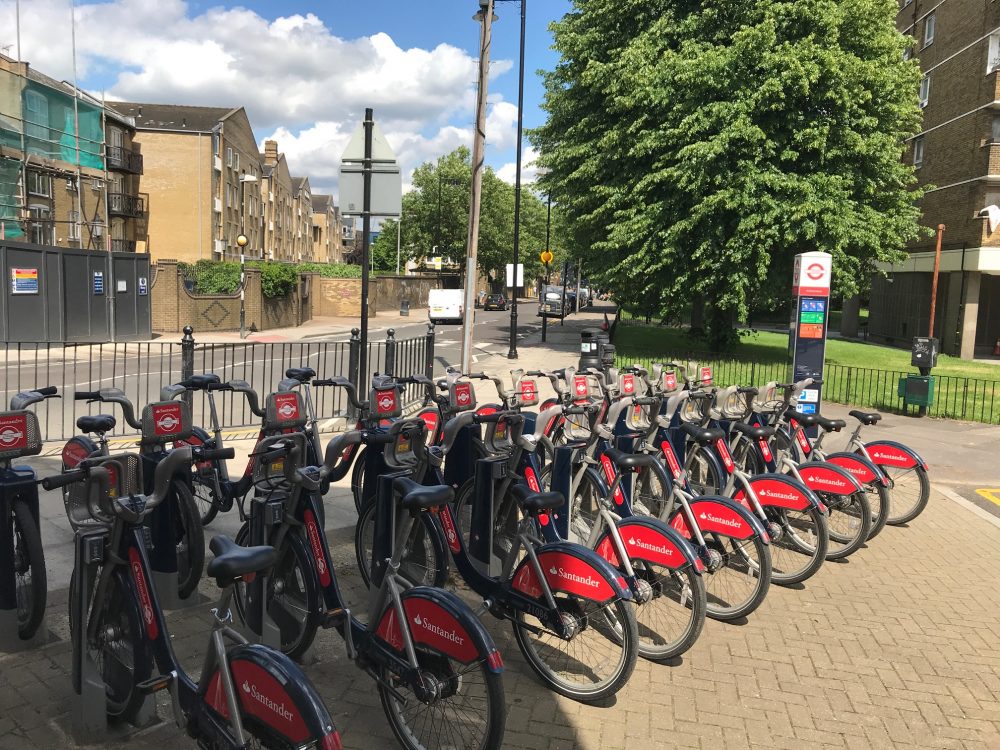 In my walk around today I never saw a single yellow Ofo bike. And when I got home I checked with the app and it still showed the first three bikes I'd failed to locate.
The Hackney Citizen ran an article about the bikes being vandalised in October. On Facebook and twiiter I found numerous reports from Sheffield, Cambridge, Australia and other places, about vandalised Ofo bikes being dumped. I also found reports from China about local authorities getting tough with competing operators blocking the streets with bikes. Here's a story in Wired.
In nearly 4 months I still haven't ridden an Ofo bike, but it seems the users are not the main reason why these schemes won't work.