The Geezers were on the Canal at Three Mills last Friday on the last stage of their journey into the hidden world of the water bug.   Three months ago we'd gone pond- dipping in the company of  kids from Gayhurst School and members of The Sharp End over 60's project, with Cambridge Professor of Zoology, Malcolm Burrows.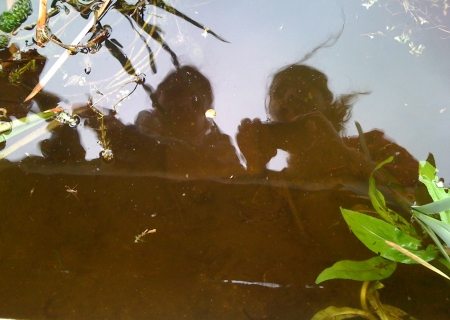 Now the Professor was back to screen the animated film he made with the kids after the pond dipping,  about bug life beneath the water.
The day started with everyone huddled under marquees away from the rain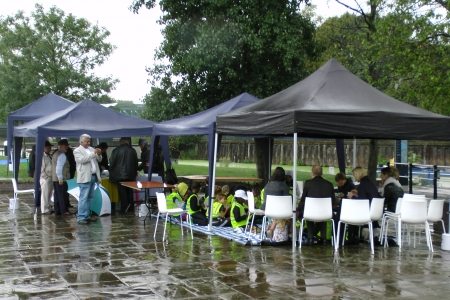 but it wasn't long before everyone was involved in workshops and playing games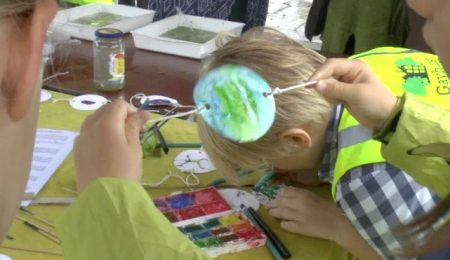 The kids made thaumatropes.  Emily from the Water Folk Project explains:
and competed in bug races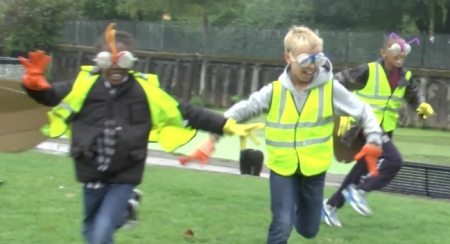 whilst the Geezers discussed the life of the caddis fly with the Professor
But the highlight of the afternoon for everyone was the screening of the Water Folk Film aboard the Floating Cinema – a purpose built canal barge hosting a cinema that has been criss-crossing London's canals over the summer months.
You can see the whole film in our film section.
Professor Burrows talks about his role in the project
You  can find out more about the Professor and his amazing discovery of mechanical gears in jumping insects by following this link
Lizzie Hobbs, along with Emily Tracy was the artist on the project
Lizzie and Emily have documented the creation of the film on their WaterFolk Blog
We leave the last word to Ray of the Geezers
The Water Folk project was a project of UP.  Find out more about them and their projects on their websites, UP and The Floating Cinema