The Bow Geezers enjoyed a stimulating day out at the Tate Modern on Tuesday.
On our arrival we were met by Wendy Kenny, a Tate volunteer guide who took us on a tour of some key artworks on display. Wendy has been volunteering since the Tate Modern opened in 2000.
Our top photo shows Wendy Kenny talking us through The Snail by Henri Matisse. Wendy said Matisse was capturing the heat, the light and the smell of the South of France in an abstract way. You can see the Geezers reflected in the glass.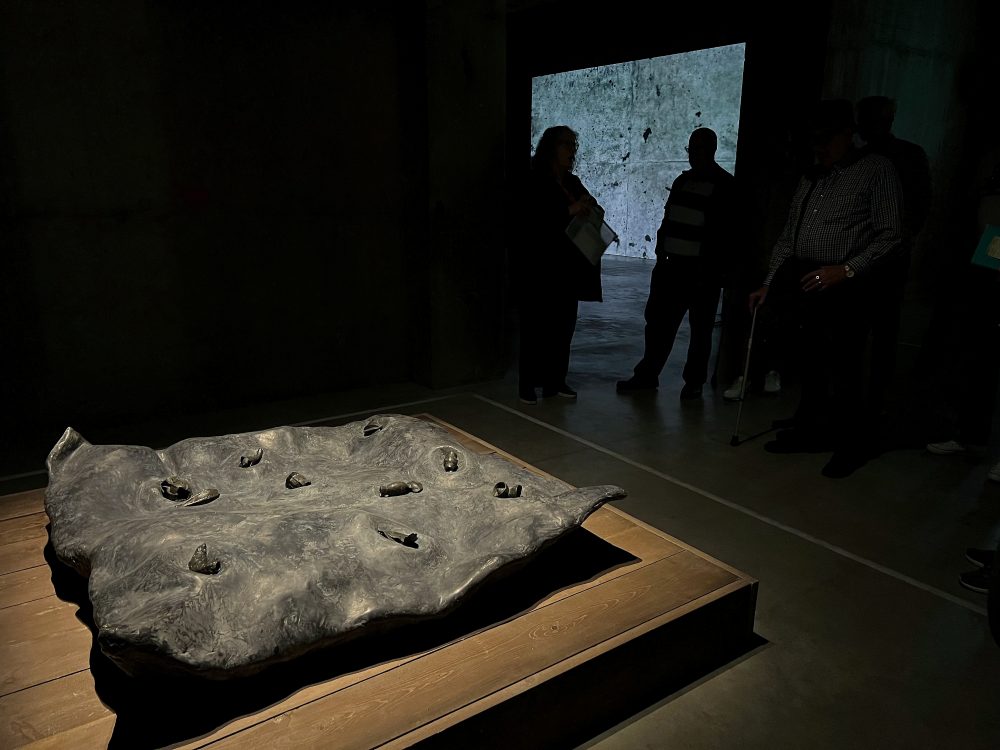 Relics in the Pillow of Dreams by Veronica Ryan (1985) consists of the seeds and pods to be found in the Caribbean where she grew up. The pillow represents dreams of the past – or the future? The seeds are waiting to grow into new life.
By way of introduction Wendy said said she would take us on "A little wander around some of the Conceptual Art, the sort of thing where you turn around and say, 'I could do that, my little boy of five could do that.' But I'm going to show you that that's not the case, it's all underpinned with ideas."
But Wendy started out by telling us about the buildings history, Bankside Power Station, which operated for a hundred years, starting in 1891. I read that as early as 1901 the Corporation of Southwark took the City of London Electric Lighting Company to court over smoke nuisance! It did burn a lot of coal. Back then I'd say that having electric lighting in schools, offices and factories was worth it. But in September 1950 Wendy told us that the LCC estimated that Bankside deposited 235 tons of grit per square mile that month across the local area. The Great Smog of London occurred in December 1952. Recent estimates suggest that 10-12,000 people died as a result. Bankside 'B' was built in 1947 and soon switched to oil. Housing the Tate Modern art gallery in an old power station building was a stroke of genius.
Wendy first took us into the former oil tank rooms to look at conceptual art. She said, "It's really hard to overestimate the impact the Tate Gallery has had on this area. And on Art."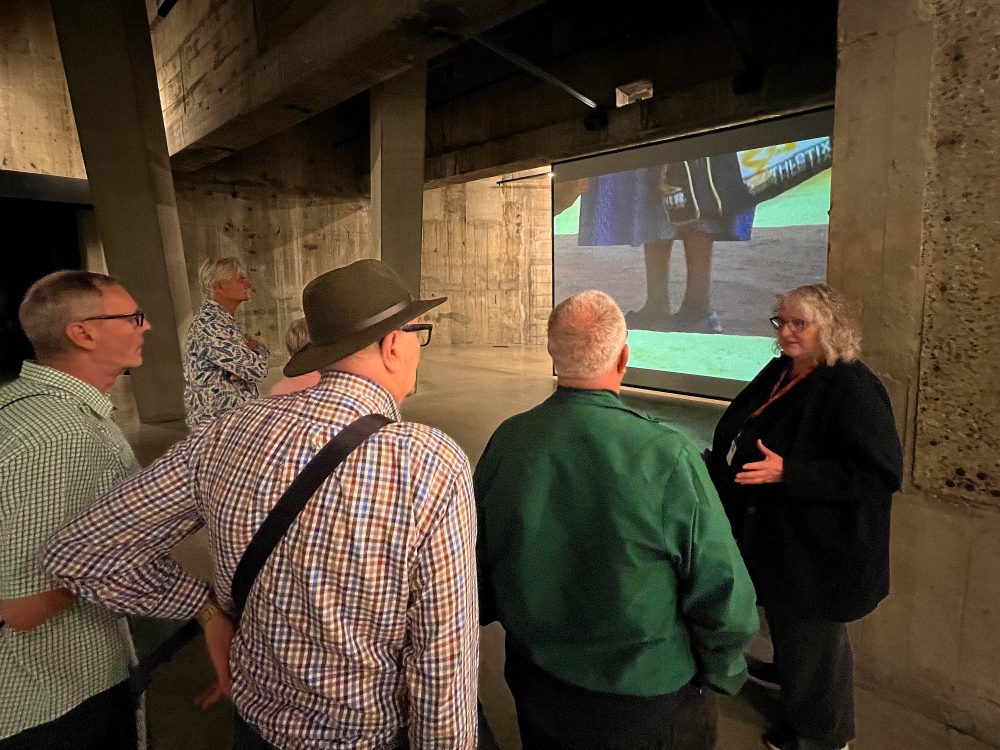 We also looked at Reveries of an Underground Forest by Istanbul artist, Hera Büyüktaşcıyan. The artist said she believes that carpets 'collect our memories'. The artwork consisted of rolled up carpets singed with marks from displaced indigenous people.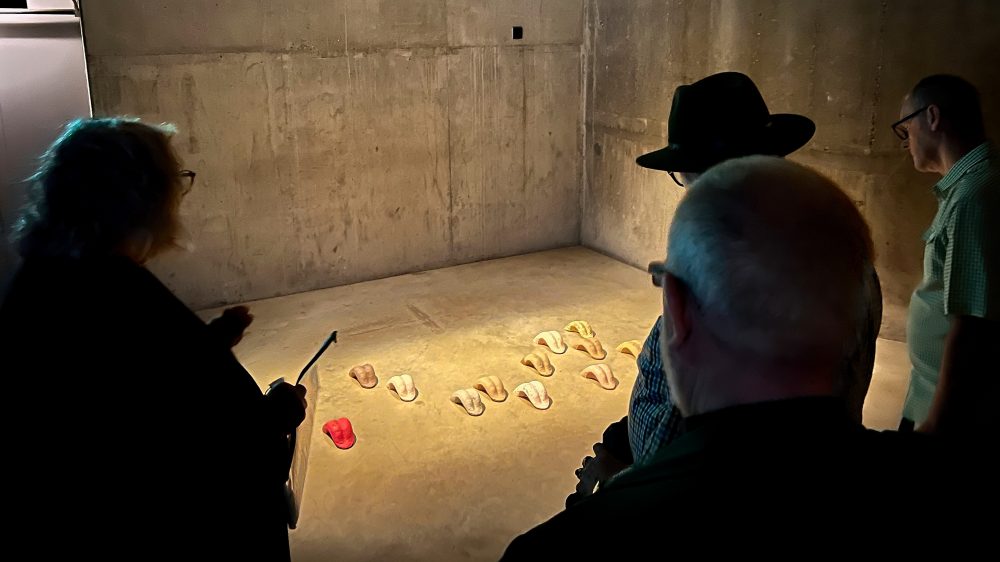 Next we looked at Estonian artist Anu Põder's installation Tongues. They are made of soap which can dissolve, dry out or deteriorate, unlike bronze. The work can be remade using the artist's mould once it has deteriorated beyond a certain point. Then the circle continues. Wendy asked that since Estonia was once occupied by Russia, is she looking at freedom of expression? She said, "Again you've got this idea of conceptual art. The idea, the execution, and the recording of it."
Babel 2001 is a tower built of hundreds of old radios. They are all switched on, and tuned to different radio stations all around the world. You hear the unintelligible noise of lots of different languages and cultures.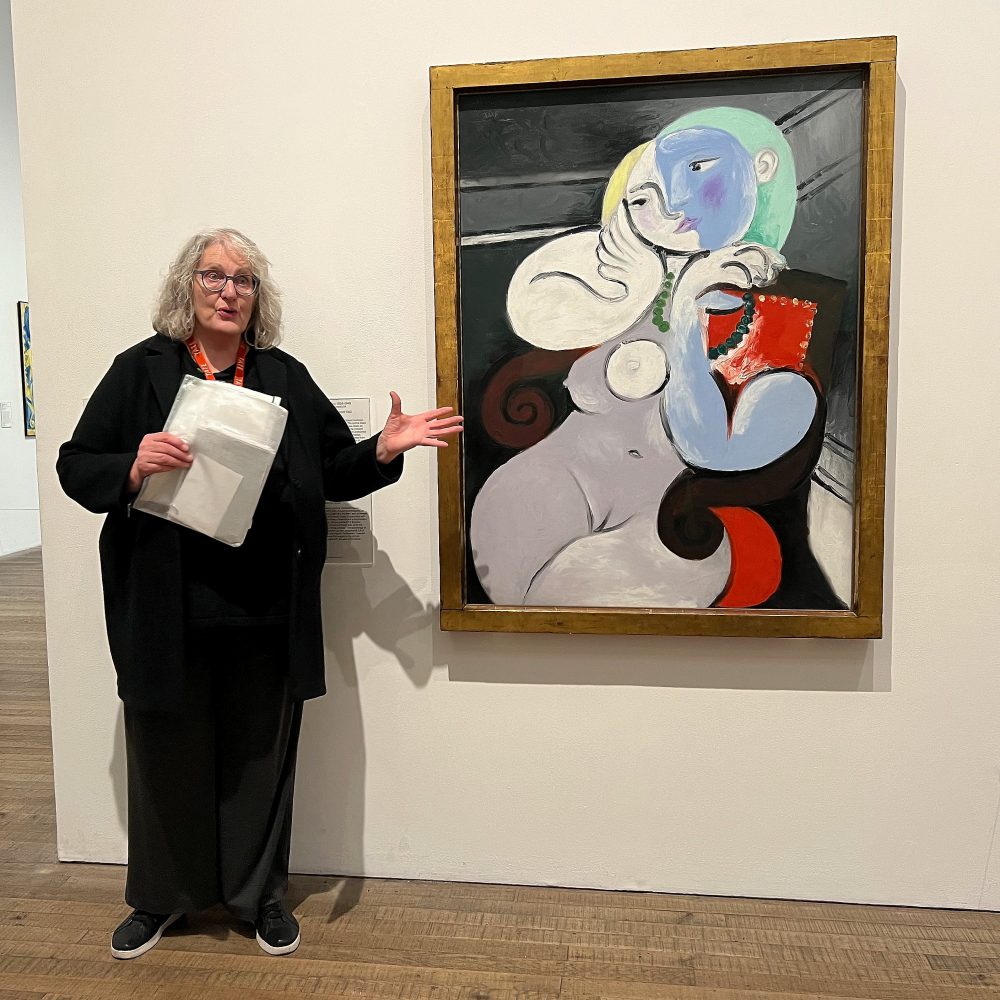 Upstairs we went to look a 1932 painting by Picasso of one of his many lovers, Marie-Thérèse Walter. It's called Nude Woman in a Red Armchair. Following a hilarious account of Picasso's love life Wendy wondered, since Picasso was a surrealist, if the blue shadow on the face was really Picasso giving Marie-Thérèse a kiss.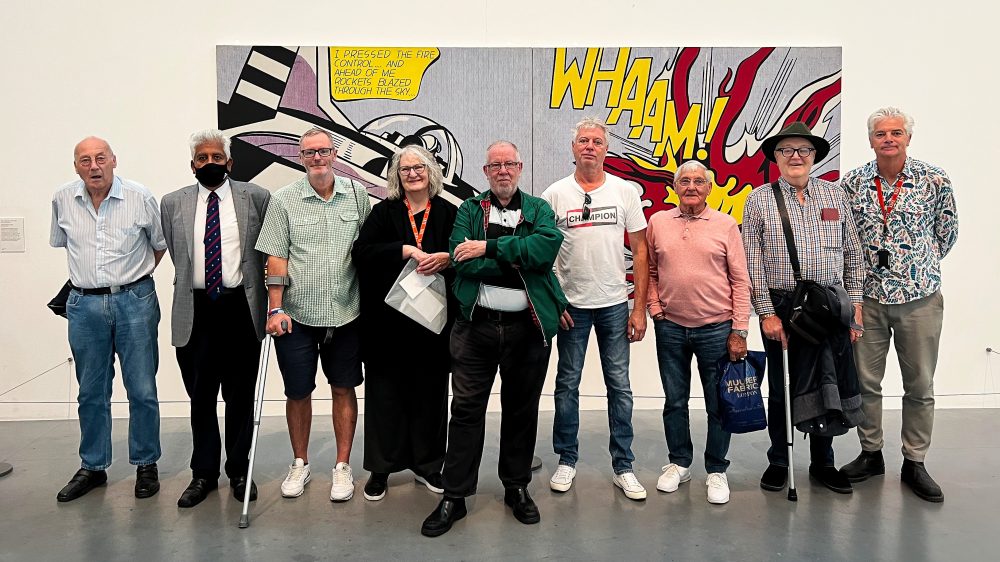 Our tour with Wendy finished at Whaam! painted by 1963 by American pop artist Roy Lichtenstein. It was purchased by the Tate in 1966.
Wendy gave us a fantastic and lively tour in the Tate Modern which she'd tailored especially for us. She was also able to respond to comments and answered questions from a storehouse of knowledge.
When you next visit the Tate Modern I can recommend you go on a free tour to learn more. Their website says: Tours run most days at 12.00, 13.00 and 14.00.
Bow resident, Richard Jory is a friend of Eddie Snooks. Richard suggested that the Geezers might enjoy a visit to the Tate Modern and recommended Wendy Kenny as the ideal person to run it. Richard is also a volunteer guide at the Tate Modern. Richard gave us a short extended tour of his own, giving his own slant on some of the work we looked at.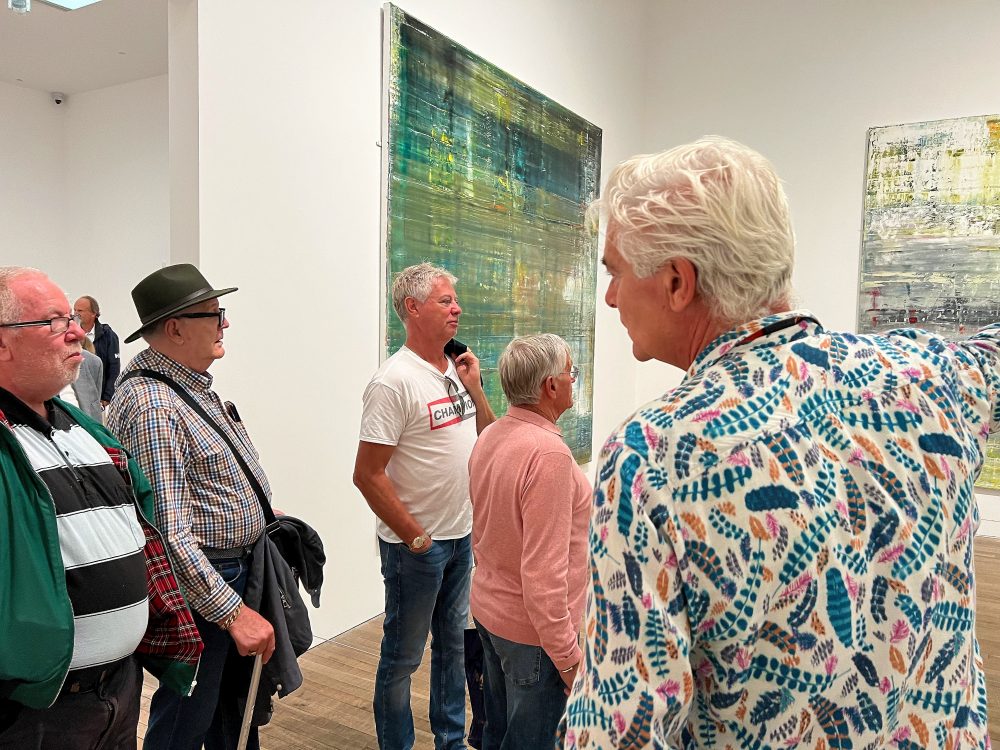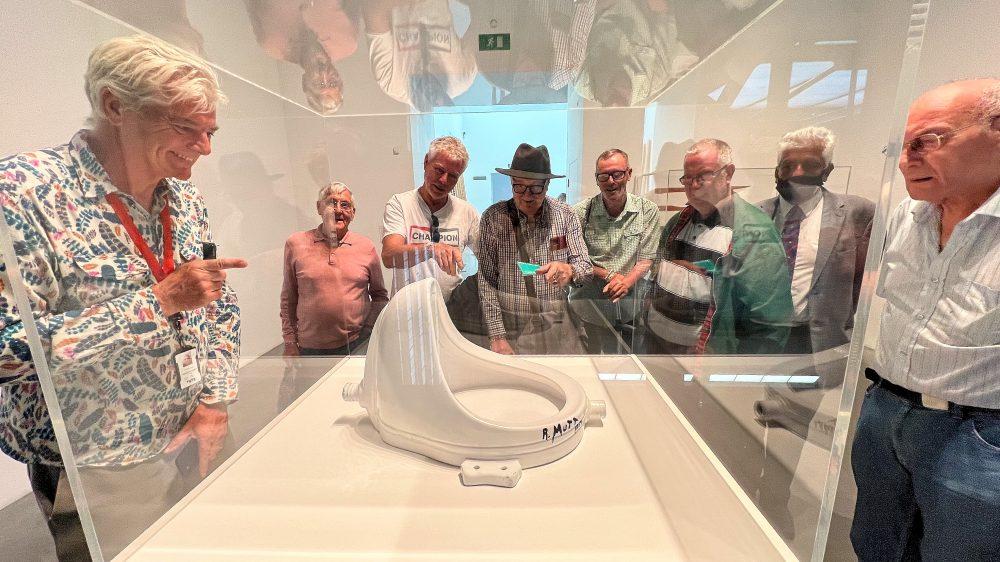 Richard did say that Marcel Duchamp was taking the P when he created this. He signed a commercially manufactured urinal "R. Mutt 1917" and called it a readymade sculpture. Duchamp wanted to challenge ideas about what makes an object "art".
The information on the wall of the Tate nearby says that the original Fountain was lost – so we are looking at a handcrafted replica!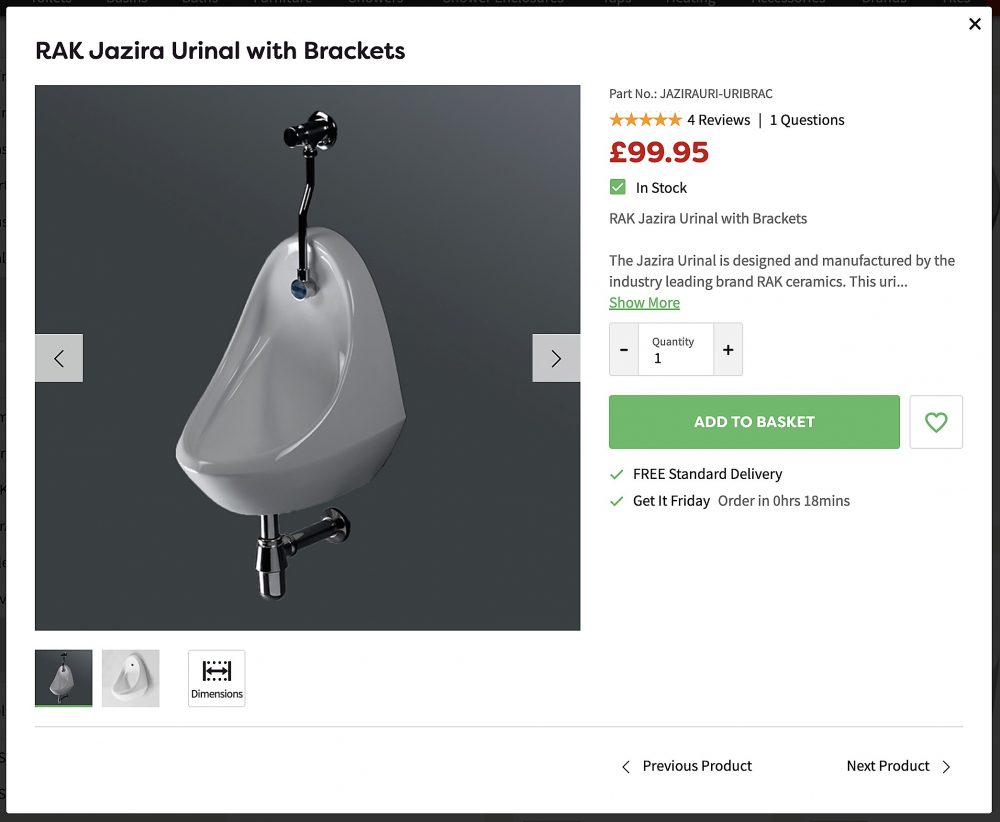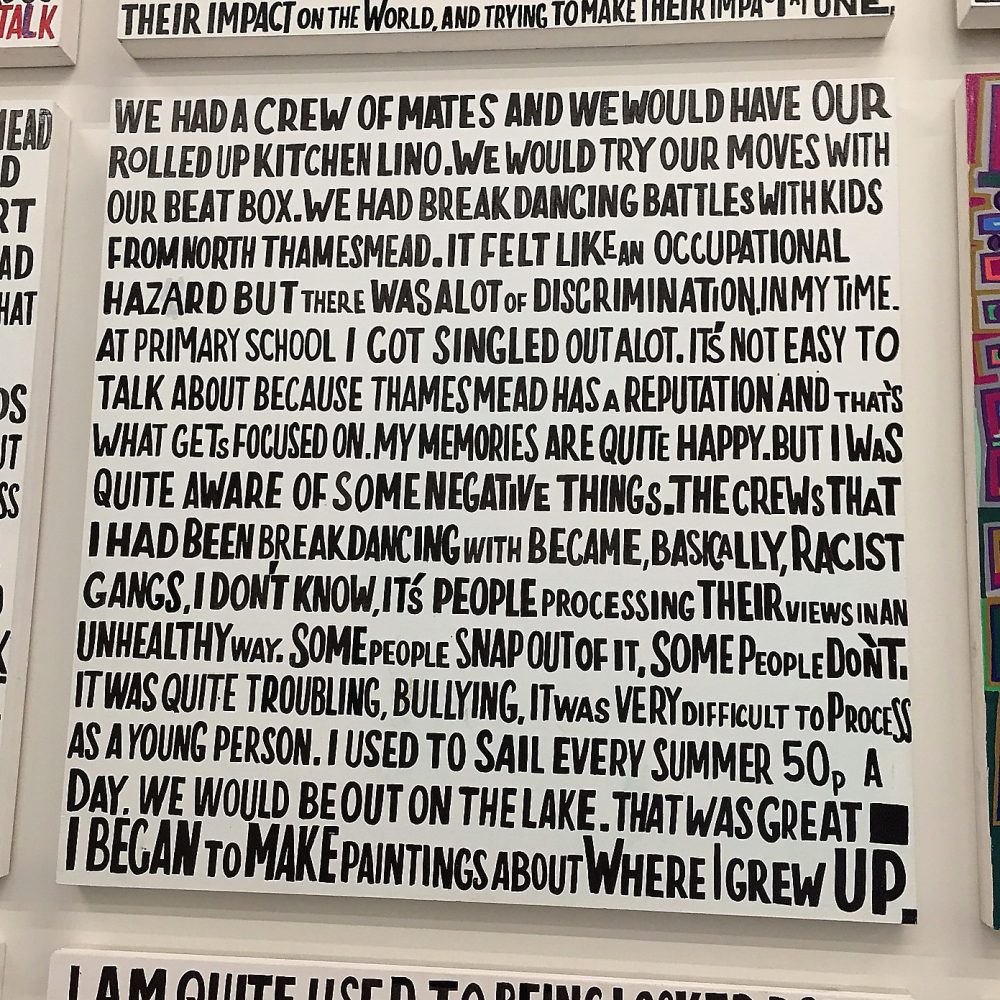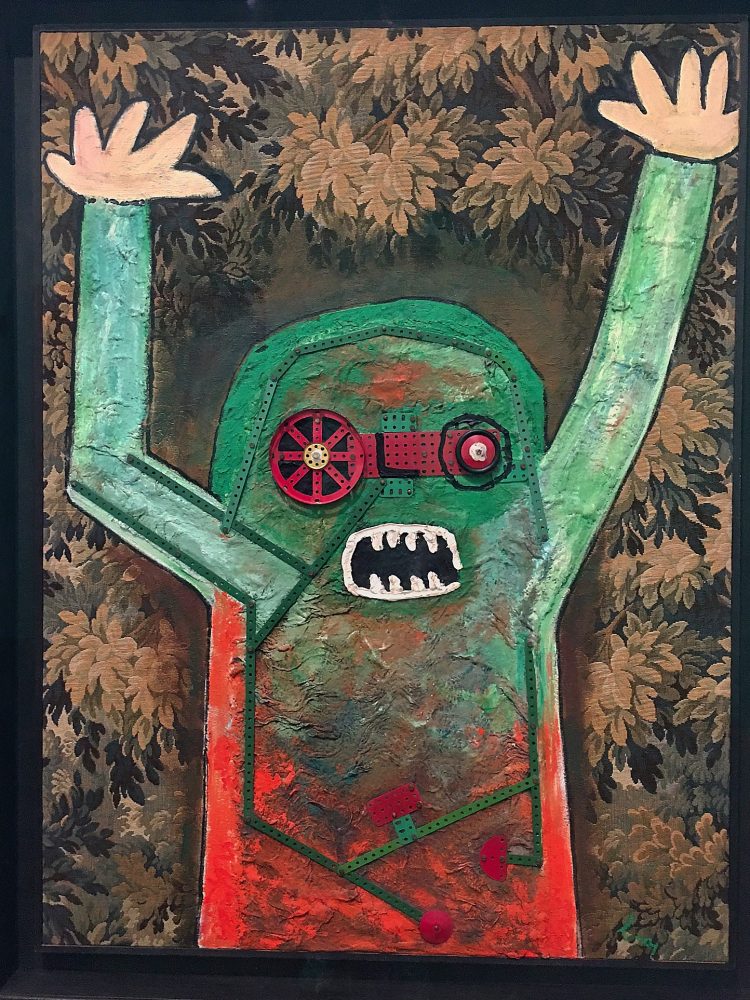 We had a wonderful, fun and informative outing to the Tate Modern Gallery on Bankside. Wendy Kenny, Richard Jory, and the Tate staff worked hard to make our visit very special. We even had lunch in their staff canteen – how cool is that?
After we left we had a pint in the Founder's Arms nearby, then returned to Bow via a boat to Canary Wharf. Proper tourists in our own city.
On the way home Geezers Chairman, Eddie Snooks took the photo below. I thought that perhaps the person with the hazard tape could have taken a bit more care. Then I remembered that the artwork belongs to Eddie since he found it. I asked him what deep thoughts he was thinking at the time. He said, "Out of Order is an installation purposely conceived to test the viewer and to ask the age old question 'what is really art' – if we take it out of its natural habitat of the pub toilets and put it it the Tate Modern. To some but not all it is definitely art."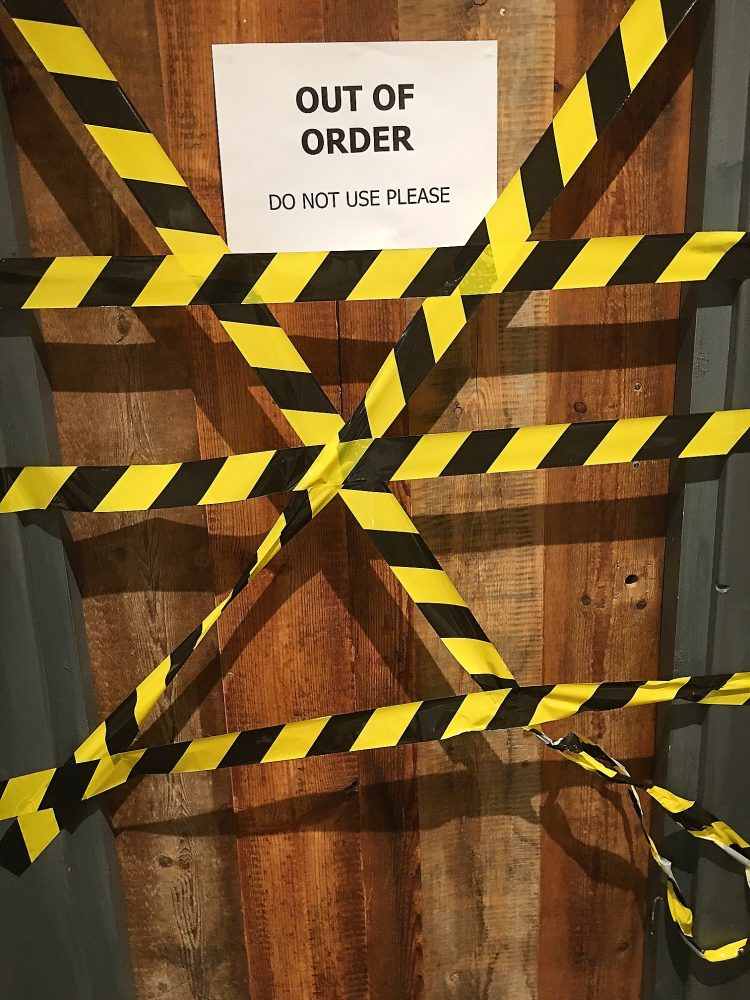 Alan Tucker