Would you Adam and Eve it, the Great East End Walk is back on Sunday 12 July 2015 Register now and support a great cause.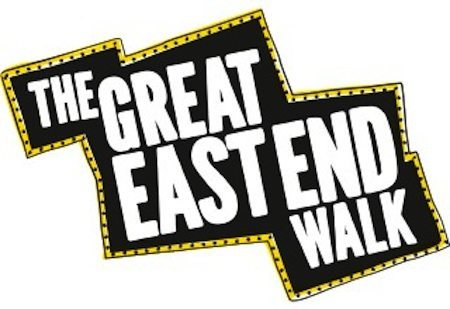 How far will you walk for St Joseph's Hospice? Choose from our 10 or 15 mile routes and take your plates of meat through the heart of London's East End from the vibrant East End parks to scenic canal paths.
Or if all thats all too much for you why not go to the  Summer Knees Up on Well Street Common.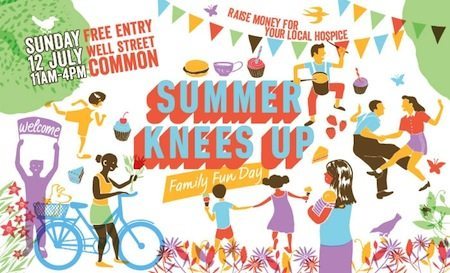 There's lots of new stuff this year
New for 2015:
•    Finish in style with a good old fashioned Summer Knees Up where you can enjoy games, stalls, entertainment and well deserved refreshments at Well Street Common.
•    Challenge yourself with the new 15 mile route option
•    New East End treasures to explore
•    Exciting new East End themed surprises, more news soon!
There is no minimum fundraising target, but we do ask you to try to raise £100 (adults) or £20 (children). Everything you raise will help St Joseph's Hospice continue its vital work.  Once you have signed up we will send you a welcome pack full of fundraising ideas.
Contact us
For more information about the Great East End Walk or to request registration forms, contact a member of the Fundraising Team on:
020 8525 6033
WHAT WILL HAPPEN TO THE MONEY YOU RAISE
Every penny that you raise helps St Joseph's Hospice continue it's work to support patients, like Lillian. Lillian was diagnosed with pancreatic cancer more than 9 years ago. She was receiving home visits from the Community Palliative Care Team at St Joseph's Hospice when they recommended that she might like to come into the Day Hospice.

As Lillian's illness progressed the Day Hospice team felt a couple of weeks of respite care might help her manage her condition. Respite is just a short term stay for a couple of weeks, where the nurses and staff on St Anne's Ward do everything they can to ensure that the patient has everything they need.
Lillian says: "It's like going on holiday coming to St Joseph's. I love the company and the pleasure it gives me to be around everyone, the staff and the volunteers and other patients. They spoil you here, you get pampered and they make things happen. I've had respite care several times now and I really enjoy coming in. It makes me feel safe as I now live alone since my husband died."