Space Studios regrettably tells us that this weekend's Smelling Hackney Event as advertised below has had to be cancelled as the artist is ill.
The White Building,  Hackney Wick & the Olympic Park.
Life in Hackney Wick is very different today than it was ten or twenty years ago, but can you still recall how it felt to be in the different places and neighbourhoods? What was the air like? Could you breath in different smells, and how do these differ from the sensory landscape of Hackney Wick today?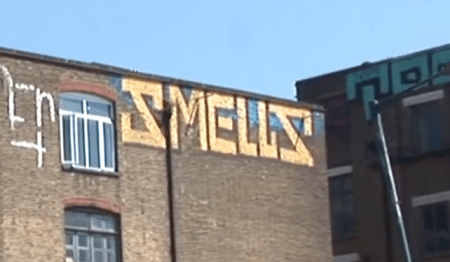 During the weekend of the 19 and 20 July, The White Building will be running a range of activities and sensory walks open to all, including those for families, where we will be exploring the changing sensory landscapes of our area and asking how we might collect this information and use it to develop a Hackney Wick for all in the future.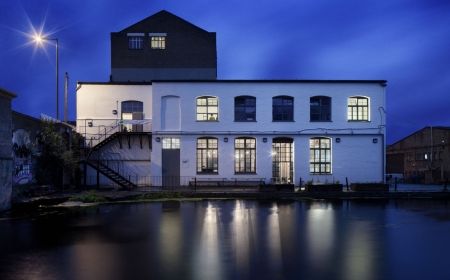 The session will be led by Victoria Henshaw – an expert in sensory environments, and a lecturer in Urban Design and Planning at the University of Sheffield. She is the author of the blog 'Smell and the City' and the recently published book 'Urban Smellscapes: Understanding and Designing City Smell Environments'. Henshaw has also recently launched the Global Smell Map for us to log the scents on our streets in response to her belief in the importance of scent to our perception of location. The increasing desensitisation of the global urban landscape through sanitising town-planning initiatives has, Henshaw believes, resulted in the eradication of aromas which is consequently dismantling our sense of place.
During the weekend, Henshaw will be encouraging people to 'sniff out' the whiffs, stinks and scents of Hackney Wick and log the results onto her collaborative digital smell map.
The Geezers talk about the smells of Hackney Wick and remember its past in their film The Geezers on Tour in Hackney Wick. Watch it here.
Victoria Henshaw is a lecturer in urban design and planning at the University of Sheffield. Prior to becoming an academic, Victoria worked for thirteen years in urban development and remains an active member of the built environment community. Victoria's work has featured in broadcast, print and electronic media in the United States, Canada, Brazil, New Zealand, Australia, Japan and mainland Europe, and closer to home, in media such as The Guardian, The Independent, The Times, The Metro, Wired Magazine, New Scientist and BBC Radio 4.