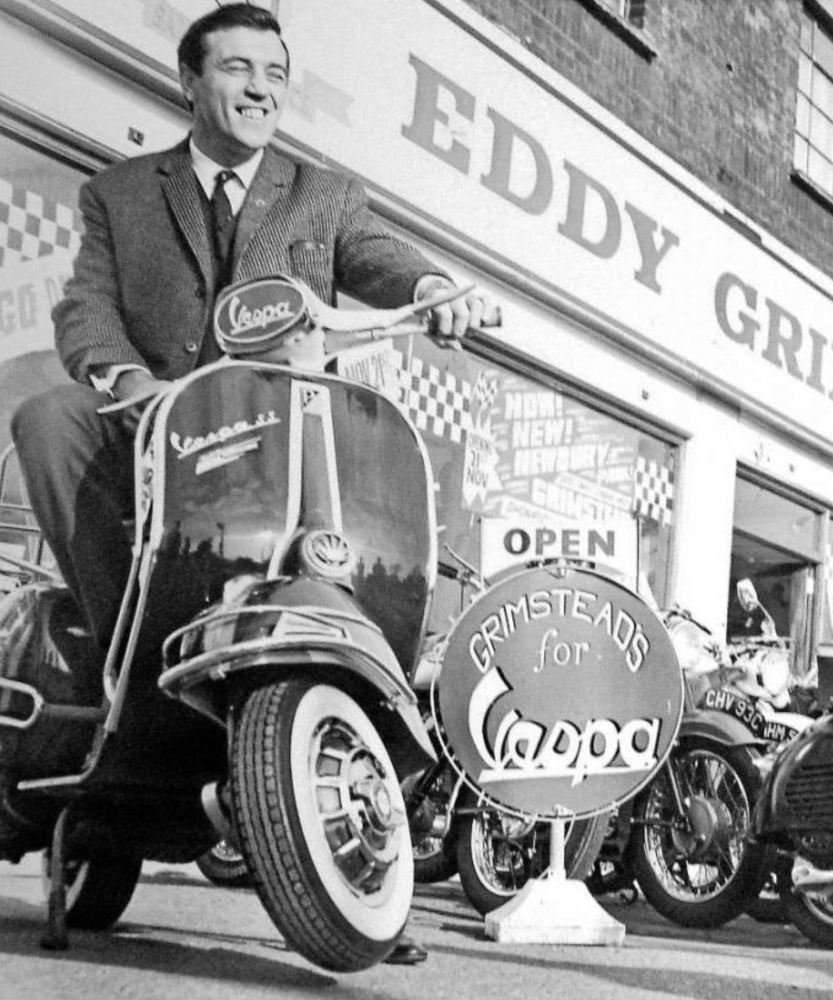 I just happened to be in Brighton on 26th August – Bank Holiday Monday. This was the last day of the ModWeekender. On the Saturday there had been a special event to celebrate the 40th anniversary of the movie Quadrophenia.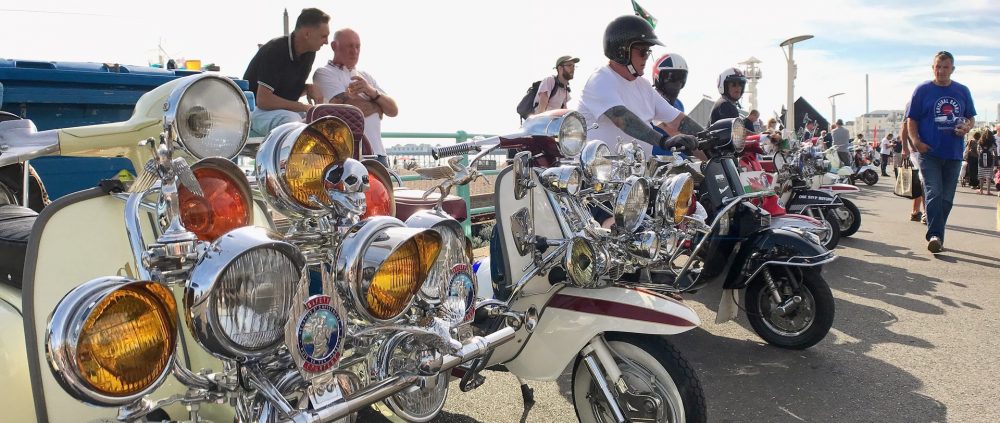 On the Monday there were swarms of scooters riding around the town and a big display of customised scooters along the seafront. It was good natured and great fun to watch. Quite unlike Whitsun 1964 when mods and rockers fought battles here and at other seaside towns.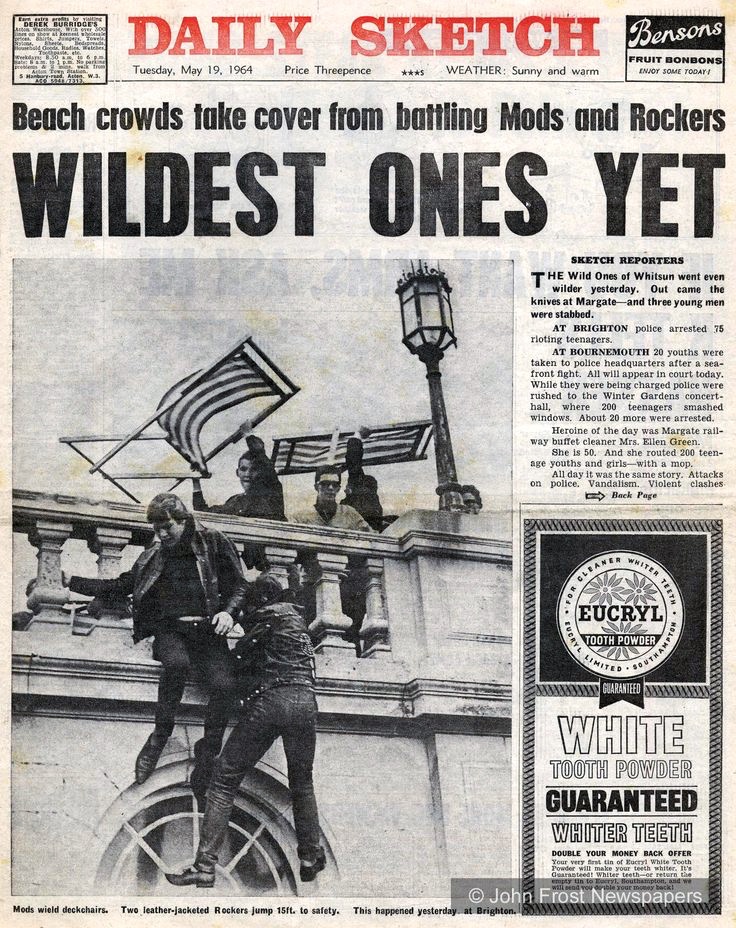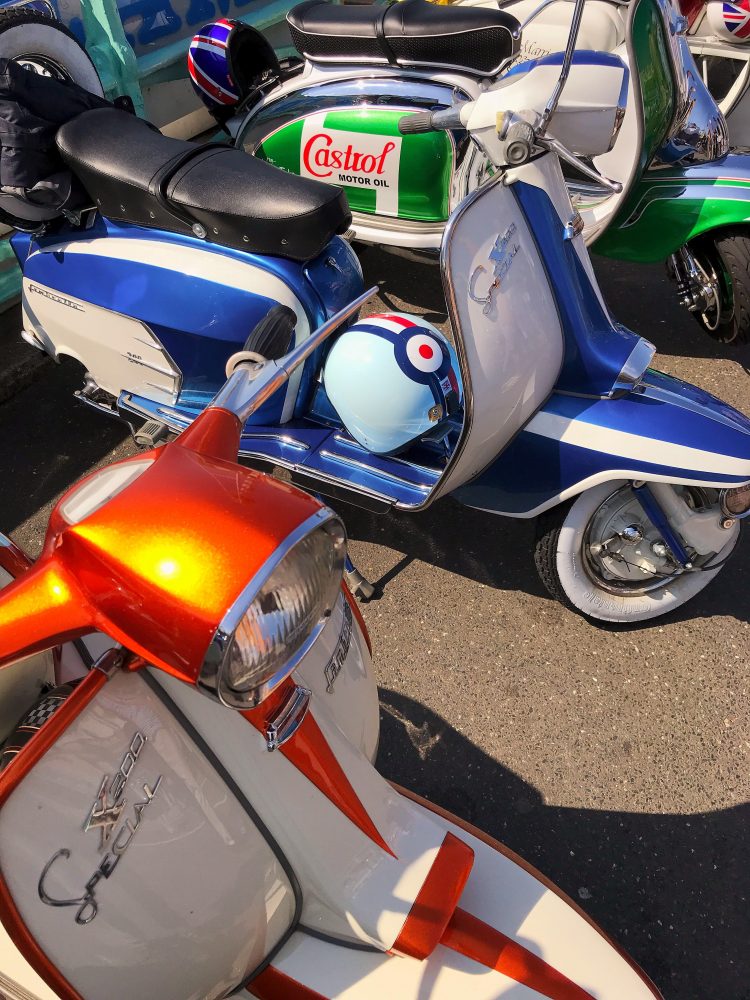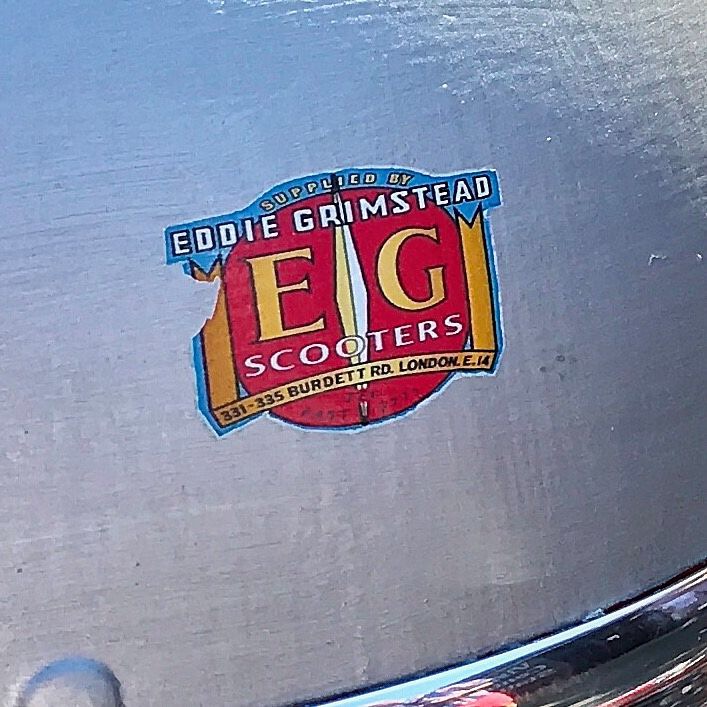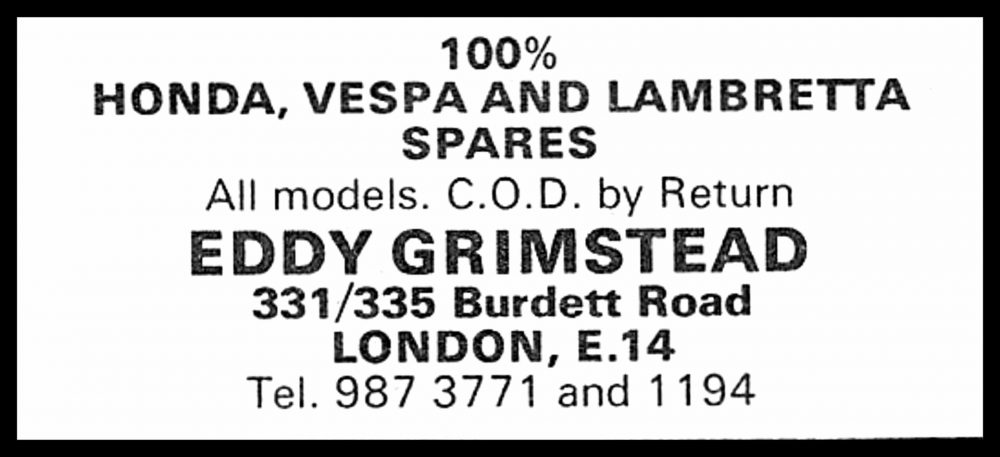 When I looked at my photos later I noticed a helmet had an Eddy Grimstead, 331-335 Burdett Road sticker on it. I'd completely forgotten about him. He was born in 1933 in the East End and his father had a cycle shop in Beckton Road, Canning Town. After National Service 21 year old Eddy Grimstead I opened his first shop in Burdett Road – selling, repairing and hiring bicycles. He soon added motorbikes and scooters. It was his cousin Roger, in the Barking Road shop, who started custom spraying scooters.
In the early 1960s the Grimstead shops were importing special models from the manufactures, which you could only buy from them. They supplied special badges, fur seats, lots of extra chrome lights, and different sounding silencers. They even sold speedometers which went up to 100mph, although you'd struggle to get most scooters past 60mph. I found a 1966 magazine article about the Grimstead 200 Hurricane conversion kit to soup up a 180cc Vespa.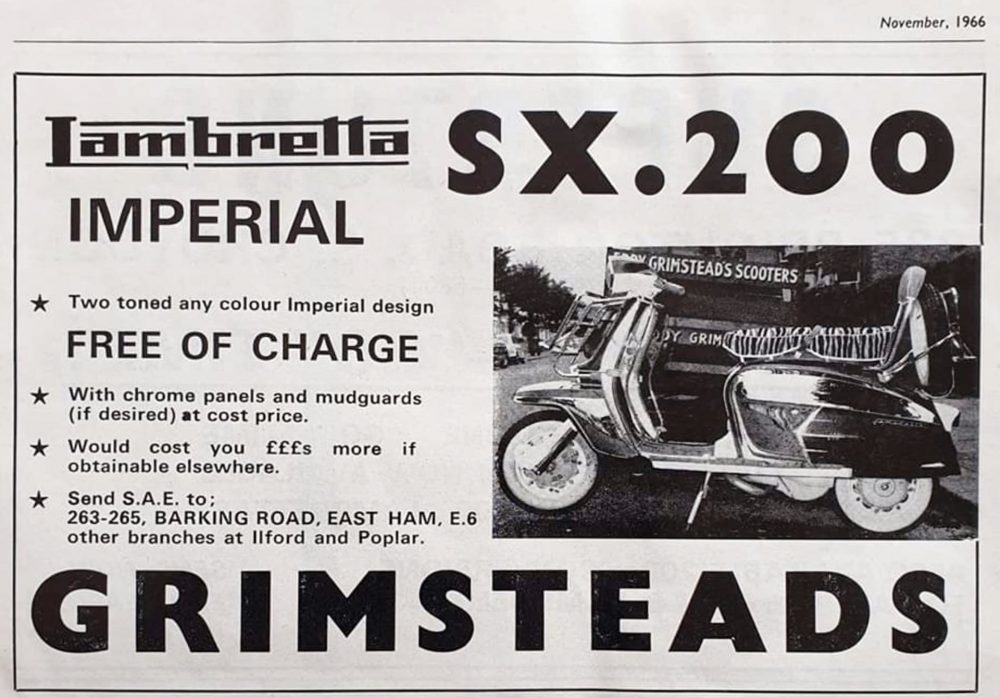 What fantastic fun! Today's big retailers wouldn't be failing if they didn't sell the same stuff as each other, made shopping exciting, and their customers feel special. They could learn a lot from the Eddy Grimstead story.
After the 1960s Grimstead's branched out into car dealerships. Eddy Grimstead died in 2013 aged 79.
I never had a scooter. I had a Triumph Tiger Cub, failed my motorbike test, probably from riding too confidently around the block, then passed the car test after only six lessons. I bought the cheapest car I could find, a 1962 Ford Anglia van, which was a great runabout. It was accessorised with a roof and windscreen wipers. That was the end of two wheels for a while. But if you bought a scooter from Grimstead's, and have any stories or photographs, we'd love to see them.
Alan Tucker