Photo Exhibition: The Vanished East End
This great exhibition of black and white photos from the 1970s and 80s is on at the Brady Arts Centre, 192-196 Hanbury Street, London, E1 5HU. From Whitechapel Station head towards the City, right up Vallance Road, then fork left.
I've been to talks by some of these photographers around 20 years ago. Mike Seaborne was the curator of photographs at the Museum of London, and a little group of us used to visit him from time to time. Brian Griffin was a fashion photographer, then corporate photographer, then music photographer. His work got lots of coverage in the British Journal of Photography, a trade publication for insiders. View Tom Hunter's website, I remember watching him give a talk illustrated by slides somewhere in Hackney.
Sadly the Brady Centre is closed over Easter, but the exhibition will be open from Tues 19th to Thurs 28th April Mon – Fri 9am-7pm, Sat 10am-4pm, Sunday closed.
Brick Lane Jazz Festival next weekend
It runs from Friday 22nd April to Sunday 24th 2022 at the Truman Brewery. See the full information on Brick Lane Jazz festival is here.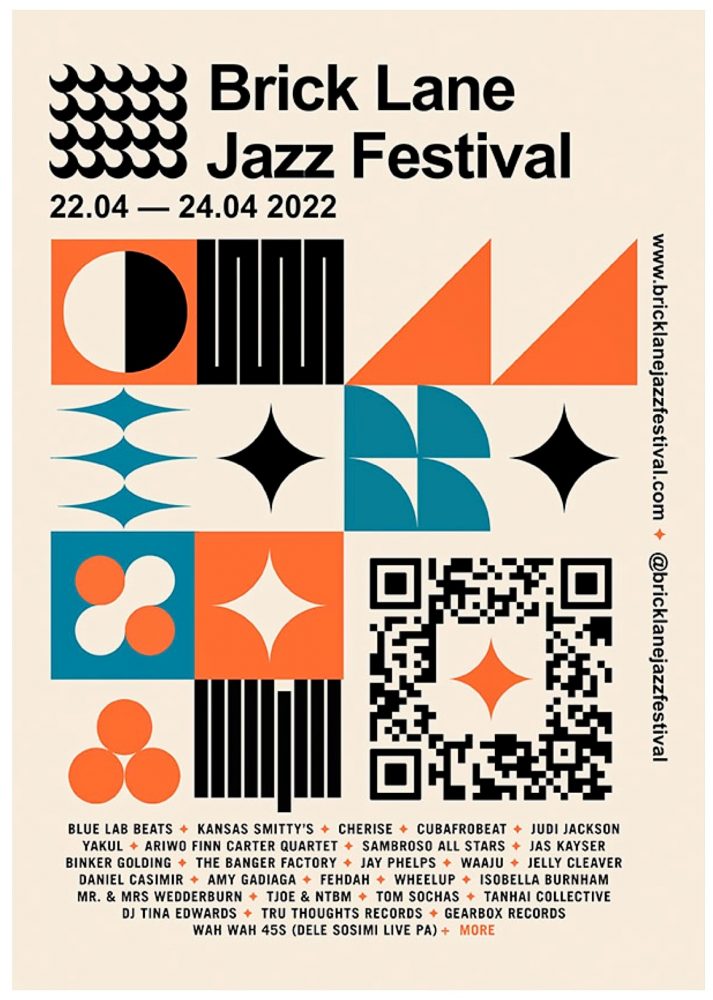 Healthcare Survey
Age UK have created an online survey to discover if people are struggling to get healthcare appointments.
They say: "It's essential that the Government take these delays and the impact of the pandemic on you and your loved ones seriously. Age UK are pushing for more support but I need your help to show just how many people are being affected by this."