Working from the office is ramping up. There are big salaries on offer for the right people.
I've been walking around the City for years watching bigger and bigger office developments shoot up. The developers and their financiers know what they're doing, and will only go ahead when they judge the time is right. Yes, some people can and are working from home. But what I see with my own eyes tells me that they are in a minority.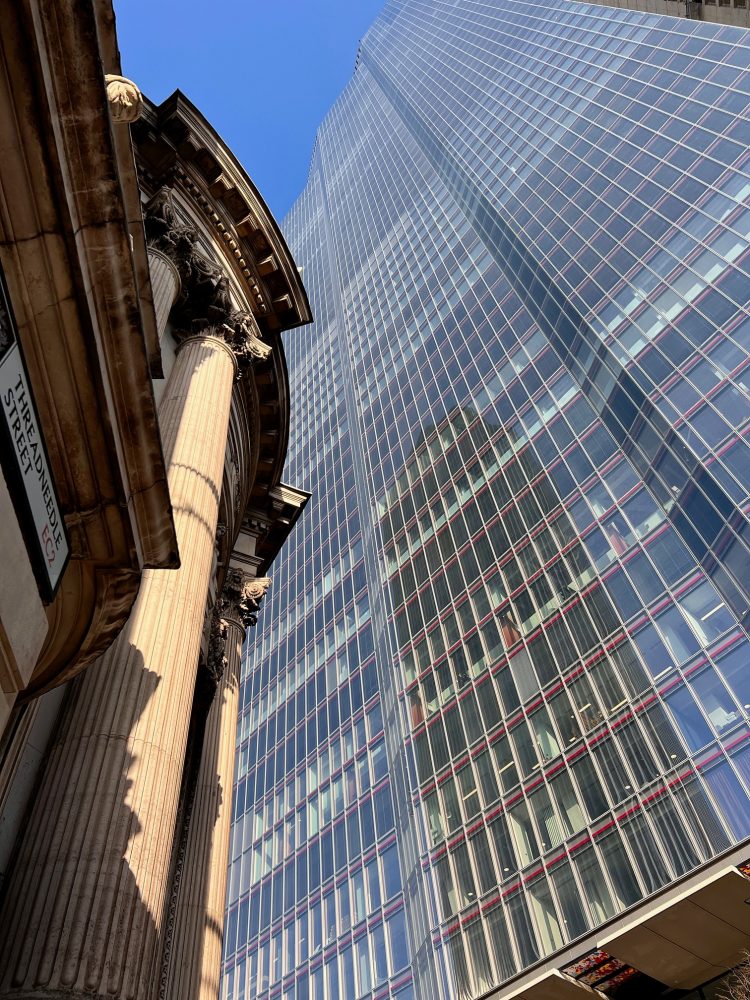 In the nine months to September 2021 estate agents Savills said that one in five property transactions in the City of London were by German investors. They bought £847 million of property in the City. Savills say: "Over 39,000 people work for us in more than 70 countries…" In offices, of course.
Property consultants, Knight Frank expect investors from American to spend £15 billion on London offices between now and 2027. They say that £10.5 billion of global capital investment will be poured into London offices this year. Knight Frank have their HQ near St Paul's and 16,000 employees worldwide.
How did the Brexit affect the City?
After the Brexit vote Paris and Frankfurt made a huge effort to both attract and force (through regulation) London's financial companies to move to their cities. I'm sure you remember some of the headlines. Frankfurt opened international schools for financiers families, Berlin opened a London office to deal with applications, Paris translated application forms into English.
What happened? The EY Financial Services Brexit Tracker has just released its final report. It says that the total number of Brexit-related job relocations from the UK to other parts of Europe was just over 7,000. EY (Ernst & Young Global Limited) are headquartered on the south side of the Thames behind HMS Belfast. They are one of the Big Four accountants, but describe themselves as a professional services network. In 2021 they had over 300,000 employees worldwide and a revenue of $40 billion. That's over a quarter of the revenue of the Ford Motor Company which makes physical products. Offices are the new factories.
The Global Financial Centres Index which ranks 119 financial centres released it's last report on 24th March 2022. It places New York in the top slot and London at No.2. This is an astonishing performance for our smallish country. Paris is ranked at No.11, Frankfurt No.16 and Amsterdam No.19.
In January 2022 the City of London Corporation said that "London has retained its crown as the world's top destination for financial and professional services…" These services require offices.
What Britain's GDP figures tell us about services
During the last ten years services have been responsible for 80% of the UK's Gross Domestic Product (GDP). It's about 90% in London, with the other 10% mostly taken up by construction. The Office of National Statistics (ONS) provides a little back history. In 1841 agriculture, fishing and manufacturing employed about 60% of the workforce. Today they employ only around 10%.
What are Services?
Services are non-physical, you can't touch a service. The Economist defines a service as something you can't drop on your foot. Services include haircuts, tennis lessons, washing machine repairs, banking, insurance, medical treatment and transportation. Goods include tennis rackets, washing machines, smartphones – but not the apps on them, books, furniture and the car you are paying to insure. In supplying you with a free email address Google is supplying you with a service. Last year (2021) they had a revenue of $257.6 billion. Don't worry – I struggle to get my head around this too!
One of the service industries occupying office space near Liverpool Street Station is financial technology – fintech.
Fintech in London
Ten years ago you had to visit a bank or building society branch to organise a business loan or take out a mortgage. Fintech has made it possible for consumers to do all of this and more on their smartphones.
In Feb 2022 KPMG said that more financial technology (fintech) deals were agreed in the UK last year than in France, Germany and China combined. The value of the deals rose to $37 billion up from $5 billion the year before. Some of these companies are based between Shoreditch and Liverpool Street Station. London is the world's biggest financial technology hub outside of the US. Financial technology got going with telegrams sent via undersea cables in the 19th Century. Paypal launched in 1998 as a new international payments system. It was required to buy stuff on Ebay.
A year later in 1999 The Co-operative Bank launched Smile – the UK's first fully digital online bank. Ten years previously First Direct had launched a branchless 24-hour telephone banking service. To pay in a cheque you posted it to them.
Fast forwards to today and digital banks are giving old school banks tough competition. Monzo: "We're a bank that lives on your phone" reached a million customers in Oct 2018. It now has 5 million UK customers. It's head office is in Appold Street just north of Liverpool Street Station. Starling, another digital challenger bank is based a 5 minute walk away in Finsbury Avenue. Monzo and Starling are both worth more than $1 billion each. To pay in a cheque you photograph it using the banking app on your phone.
After taking some of the photos here I found myself facing an ad on Bank Station for a digital offering from Chase, based at Canary Wharf: "Get the app. Open a free current account and start banking immediately."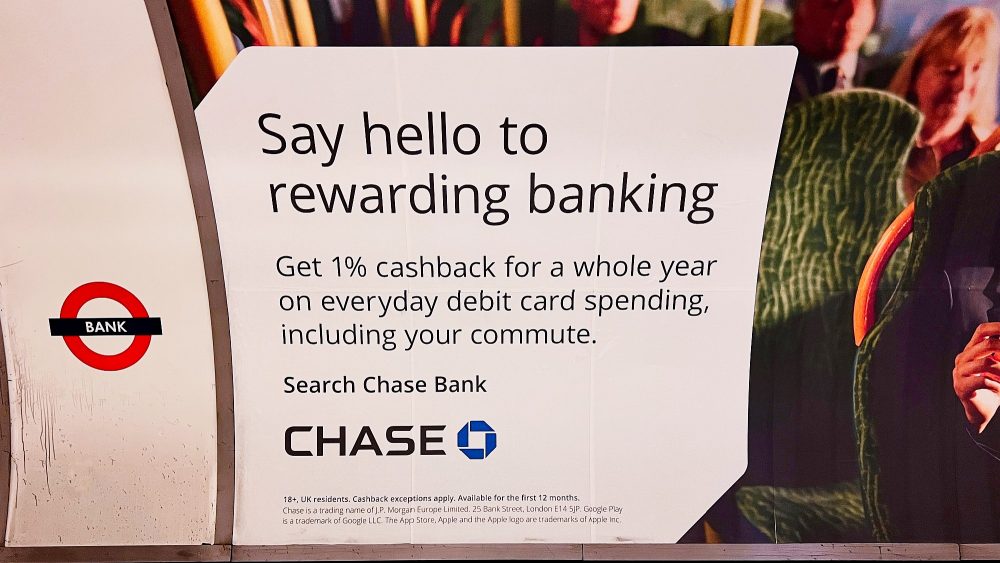 More recent examples of fintech are not just banks, but retailers offering extended repayment times and special deals for customers who are using their app.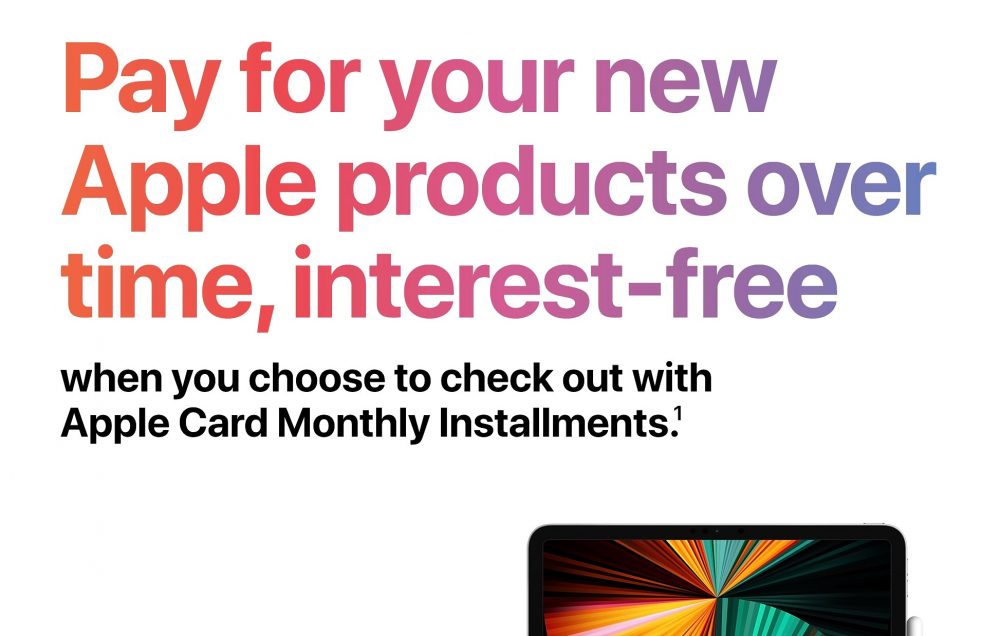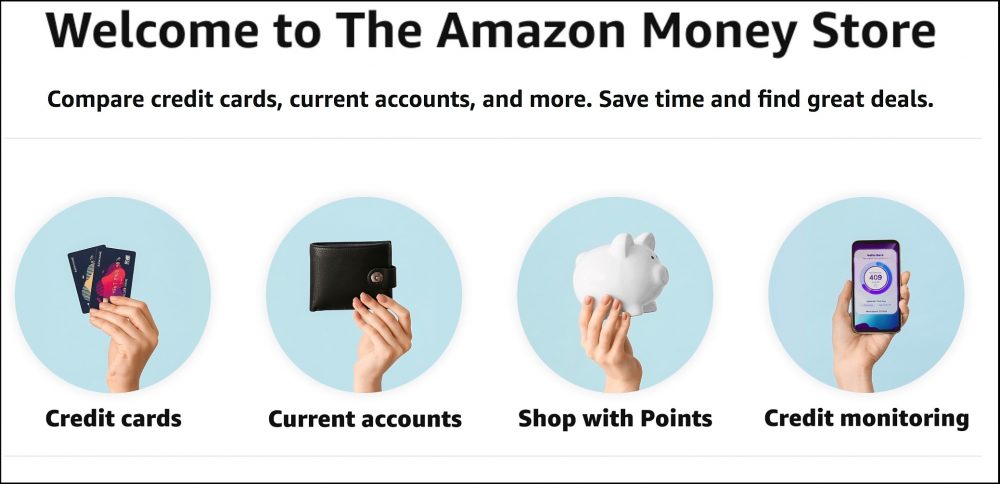 Older people are struggling with going cashless
Cash machines are disappearing because they cost money to run. Shops, especially away from the big towns, struggle to pay in cash because the bank branches have gone. The bank branches are closing because they cost lots of money to run, and far fewer people use them. The established banks find themselves competing with digital only challengers and will go bust unless they cut costs.
The solution is for older people to get their pensions paid into a bank account and to use a debit card for purchases and to get cashback. However it's not that simple as people have got years of experience of budgeting using cash. They know where they are with cash, and are afraid of being defrauded.
But now you need a smartphone for car parking, to buy cheaper train tickets and many other things.
Retired people who didn't work in offices on computers, and never saw the need to get a smartphone are now having problems. You can't go on a 2 hour course and suddenly be up to speed. It's taken me years of incremental learning. My first job in 1970 was in the computer department of a merchant bank on Fenchurch Street. The computer had valves, overheated and was unreliable. It was fed by punchcards created by a roomful of "machine girls" who had to decipher the handwritten scrawl of foreign exchange traders.
We/society/the Government need to acknowledge that "the digital divide" is a big problem and provide help. About 3 million people in the UK have never used the internet.
High-rise on Bishopsgate
The big money says working in the office will continue.
When you come up the escalator from Liverpool Street Station onto Bishopsgate and look to your right you'll see lots of skyscrapers. Back in the early 1970s the people I worked with said you couldn't build much higher than five storeys in the City because of the London clay, along with underground streams. There was a well outside my office windows at the back of the merchant bank on Fenchurch Street.
110 Bishopsgate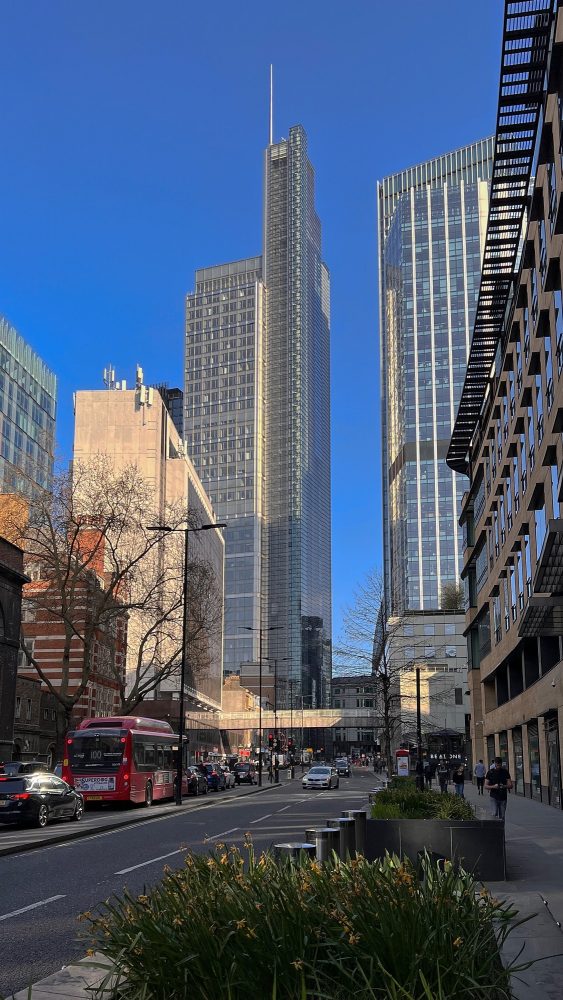 This building was built as the Heron Tower, but is often called the Salesforce Tower after a big tenant. Salesforce is an American cloud-based software company. The 40 storey tower has 441,000 square feet of office space plus restaurants. It is 200 metres from Liverpool Street Station, 230 metres tall, and is almost fully let.
22 Bishopsgate
Further south on Bishopsgate number 22 is opposite Threadneedle Street, backing onto the Cheesegrater. It is 62 storeys high and contains 1,275 million square feet of office space. 12,000 people could work in here. There are 60 lifts, 52 of which are double decker. It's claimed they are the fastest in London.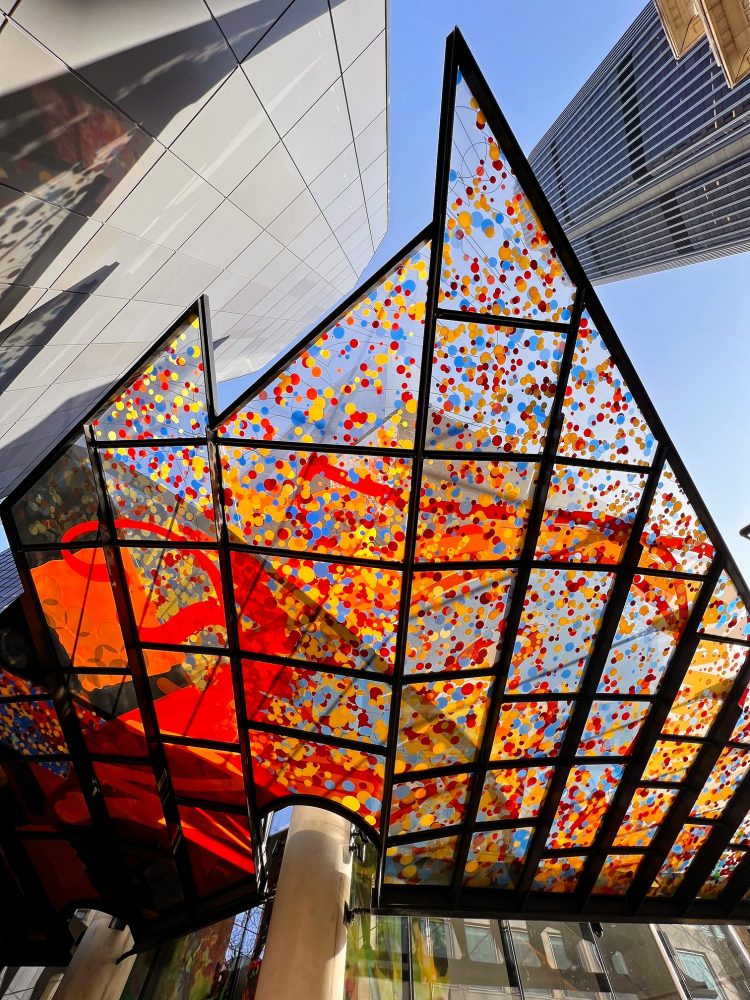 The beautiful glass canopies outside are for wind mitigation. They are by Alexander Beleschenko. Read how they were created.
22 Bishopsgate, very close to the Bank of England, contains an interesting tenant: Apple. Apple was started in the 1970s to create small home computers that were easy to use. The first two floors they took at 22 Bishopsgate were for people working on Apple Pay. Now they're leasing eight floors.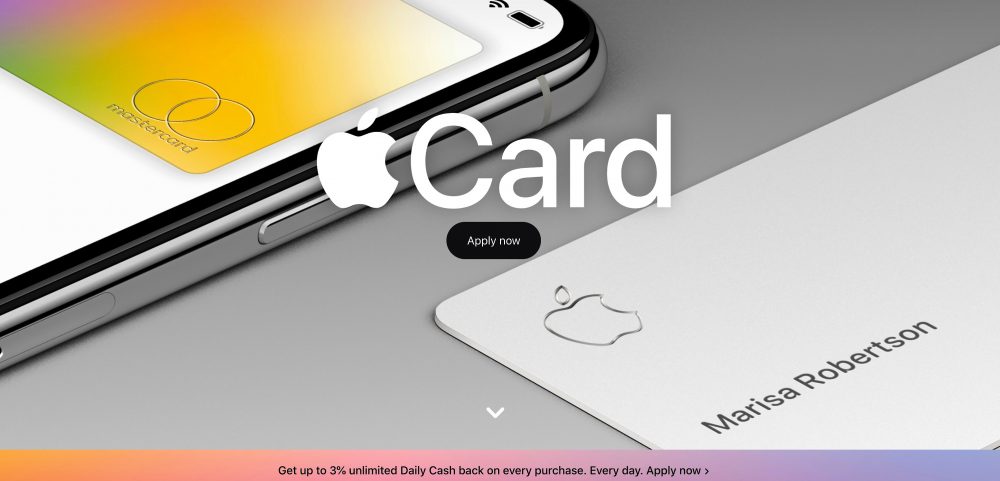 All of these new offices offer state of the art facilities. Along the way at 100 Bishopsgate (850,000 square feet) the amenities on offer include:
60 seconds to Liverpool Street Station (national rail, six tube lines and Crossrail)
900 bicycle spaces
900 lockers
50 showers with changing facilities
Deutsche Bank and the Groundscraper
In March 2021 Deutsche Bank confirmed that despite Brexit their presence in Britain will "always be significant." Their CEO of London and Ireland, Tiina Lee, said that they'd had to move a few hundred people into the European Economic Area but they have 8,000 people working in London and Birmingham. She said "… the way that I view it is the City of London continues to have innate advantages that simply do not disappear overnight.
"So if I think about the professional services clusters that are here, the sheer depth of talent that we have in the City of London and in London more broadly isn't really replicable in fragmented European centres."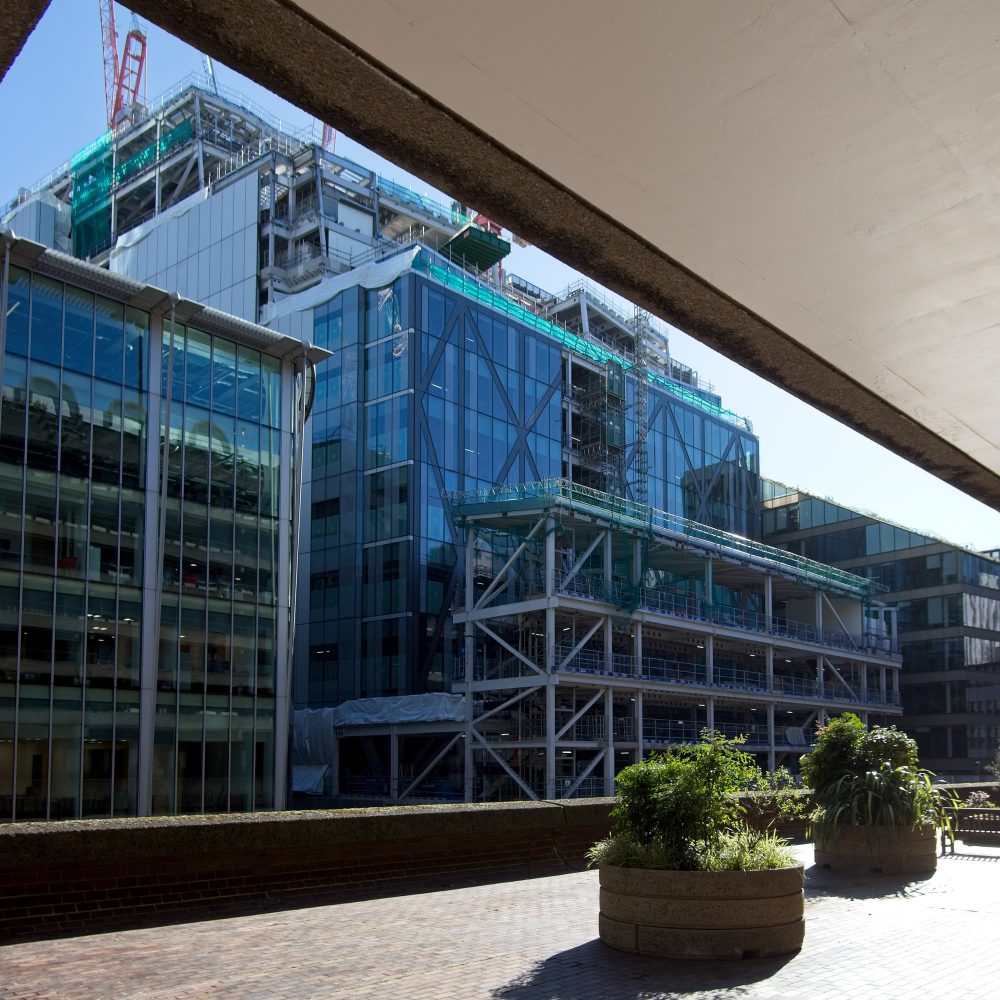 Crossrail has triggered the regeneration of the Moorgate area. 21 Moorfields is being built above the existing Moorgate underground station and the Elizabeth Line (Crossrail) ticket hall. Deutsche Bank has signed a 25-year lease on the building which is still under construction. Like the other buildings here I struggled to take a good photo. See a great artist's impression.
Ten years ago when I first encountered the term groundscraper, a building like a skyscraper lying on its side, I didn't understand why anybody would want to do that. Why would you occupy so much expensive land in the City when you could simply go up? The answer is for huge trading floors.
21 Moorfields stretches from Moorfields to Moor Lane. The 564,000 square feet of offices includes 50,000 square feet trading floors. That's open plan offices each the size of 50 two-bedroom flats.
I discovered more huge trading floors exist in the City. Last December the Evening Standard ran an article about TP ICAP, a financial services firm based at Broadgate near Liverpool Street Station (two stops from Mile End). They have the biggest trading floor in the City, trading £1 trillion a day. These trades help the wheels of finance to keep turning.
Goldman Sachs has a new trading floor at Plumtree Court, to the west of St Paul's. See their article "Workplaces that inspire".
Google at Kings Cross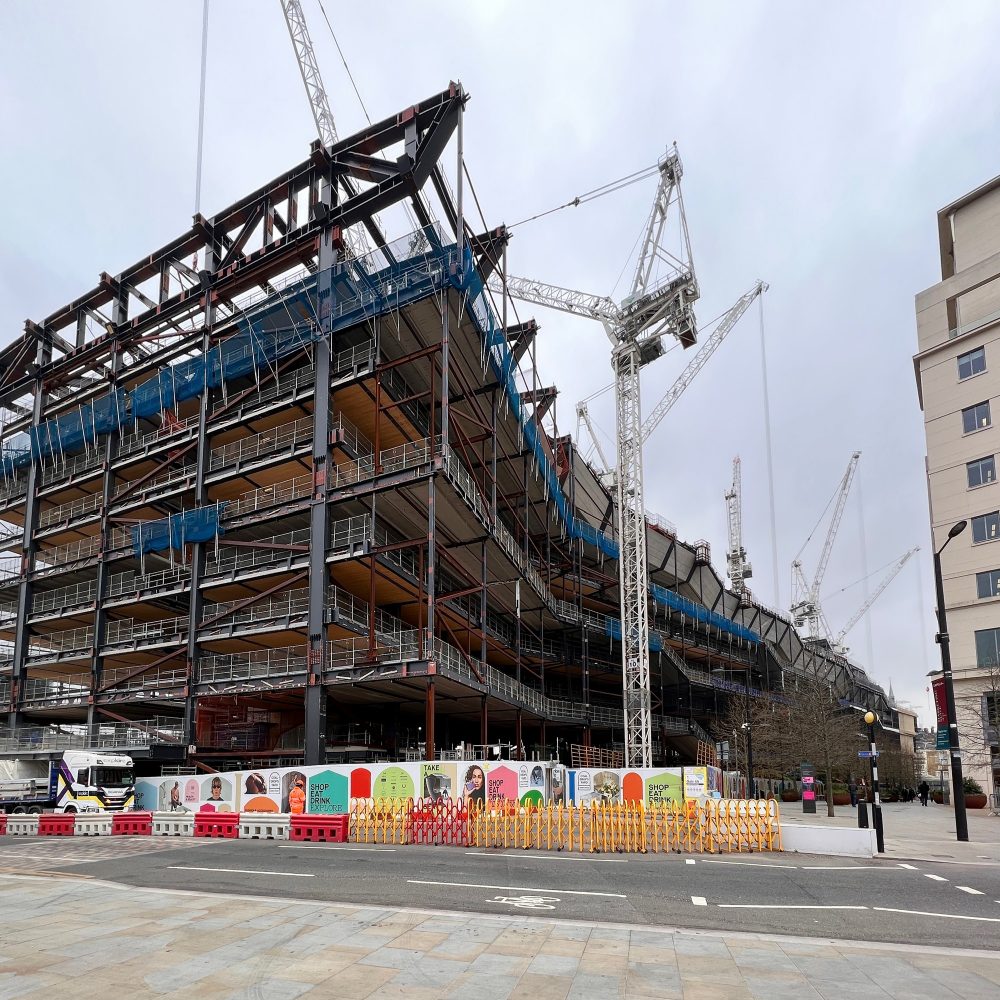 The big daddy of groundscapers in London has to be the new Google London HQ which under construction just north of Kings Cross Station. Walk up Pancras Road between St Pancras and Kings Cross and fork right to see it. This is as long as the Shard is tall running from the Regent's Canal down the side of the Kings Cross Station. A rooftop garden will run the full length of it. 7,000 employees will work here. It's been dubbed a landscraper. See lots of artist's impressions in The Verge.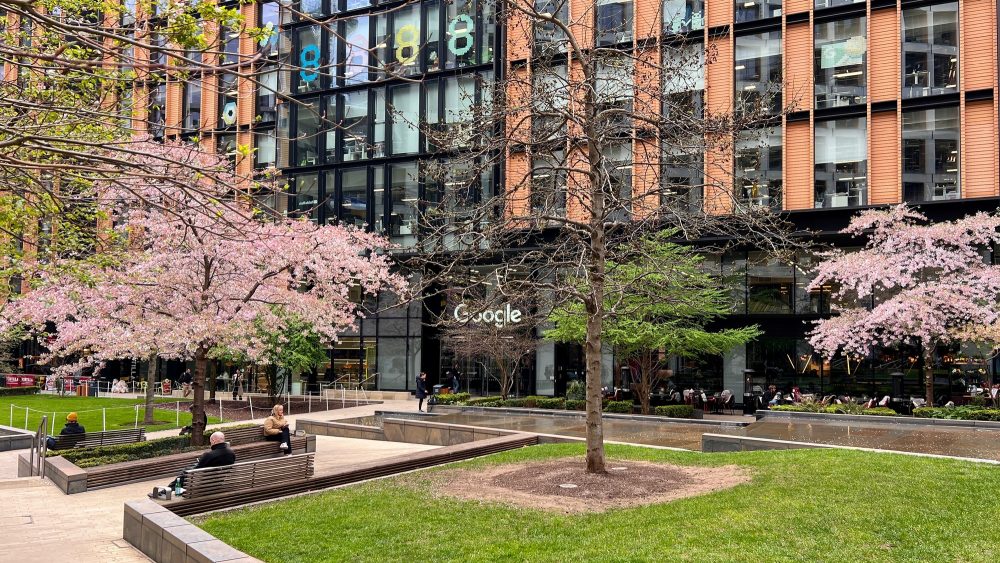 Google is also expanding next to Tottenham Court Road Station. As the Financial Times said, "… in a big bet on its employees coming back to work."
In January 2022, Ronan Harris, Vice President and MD, Google UK & Ireland, said: "Across all our UK sites, Google will have capacity for 10,000 employees, as we continue to commit to the UK's growth and success.
"We also strengthened our commitment to the UK in 2021 with the laying of a new subsea cable — Grace Hopper — which runs between the United States and the UK.
"We'll be introducing new types of collaboration spaces for in-person teamwork, as well as creating more overall space to improve wellbeing. We'll introduce team pods, which are flexible new space types that can be reconfigured in multiple ways, supporting focused work, collaboration or both, based on team needs."
Google was able to have pretty much all of their staff working from home during the pandemic. But now they want people to spend around three days a week in the office.
A month ago Google's CEO, Sundar Pichai said: "… most of our workforce will be coming in three days a week. But I think we can be more purposeful about the time they're in, making sure group meetings or collaboration, creative collaborative brainstorming or community building, happens then."
Elsewhere I read that one of the reasons for building the landscaper is that the long floors would enable chance encounters to happen between groups of employees who don't normally work together. Fascinating stuff.
What the articles in the press don't seem to mention is that working in the office is sociable and great fun.
Summary
As you've seen above most people will soon be back at the office. And more people will be working in the offices of our thriving service industries. This is where Britain's wealth is now generated.
These new office developments are a great vote of confidence in Britain, and in the talents and skills of London's workforce. They offer very well-paid employment for suitably skilled East End residents, and great opportunities for local children going to school here. They are within cycling distance of Bow.
Alan Tucker