Matchgirls Memorial Charity Open Day Sat 2nd Nov
The Matchgirls Memorial Charity is holding a Community Open Day on Saturday 2nd November at Tower Hamlets Library in Bancroft Road.
Samantha Johnson, a Matchgirl descendant, says: "We think the heritage of the Matchgirls should be enjoyed and celebrated, and we would value your opinion on how best to achieve that."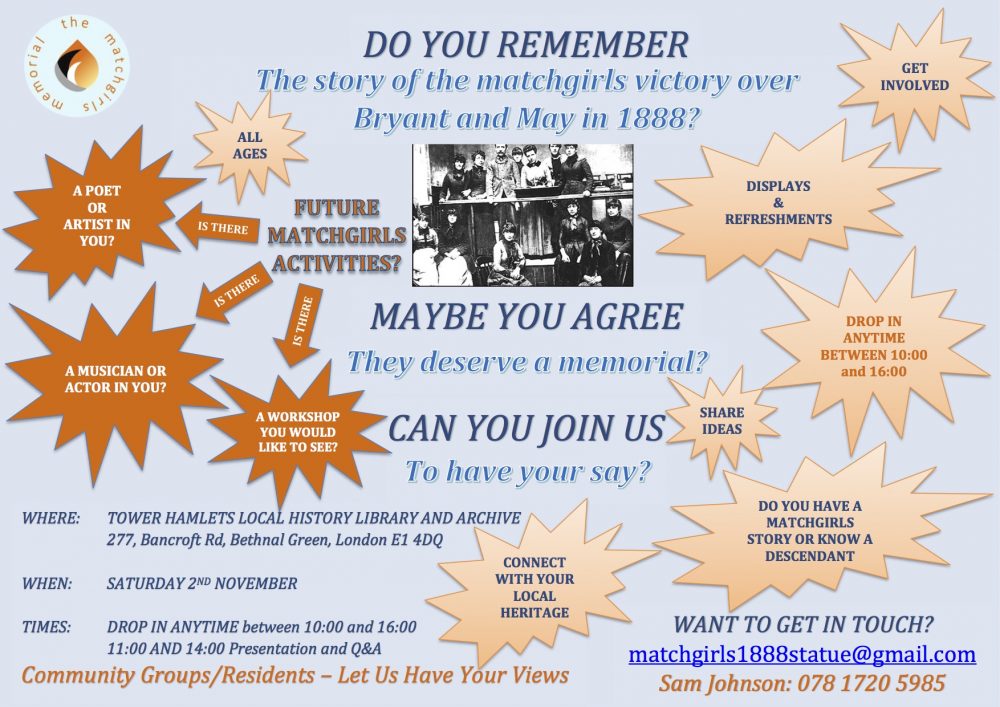 Regent Street Motor Show Sat 2nd Nov
This looks like fun. From 10.30am to 4pm the RAC has organised a display of vehicles across the last 125 years. It's free, just turn up. Here's the guide on the RAC website.
London – Brighton veteran car run Sunday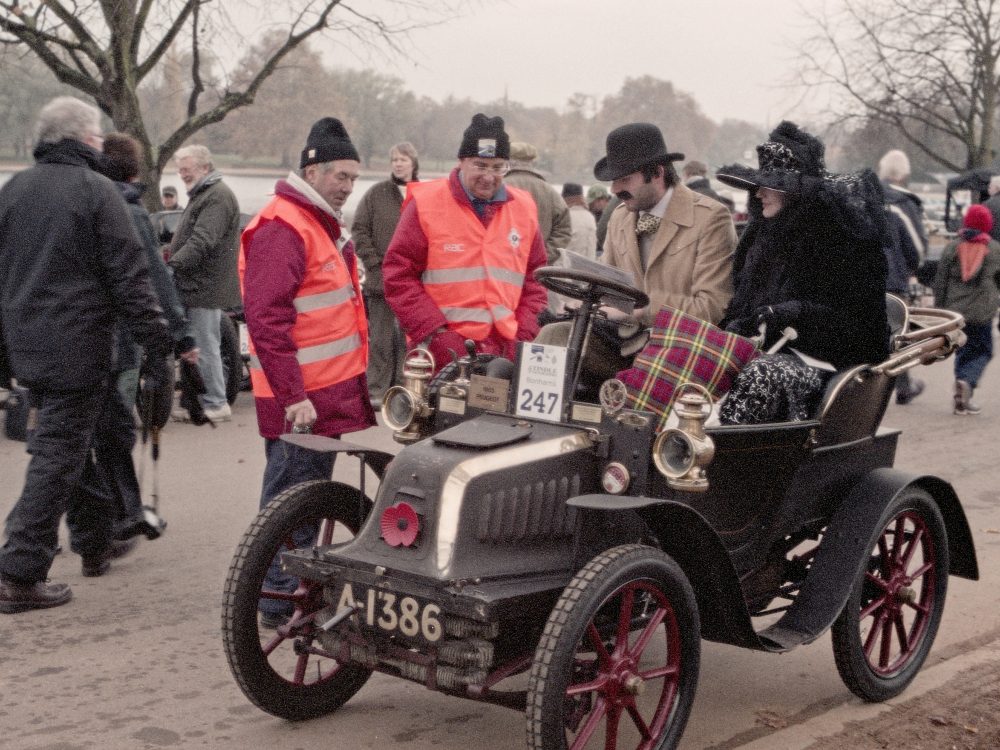 On Sunday 3rd Nov 2019 it's the veteran car run from London to Brighton. The cars assemble around the Serpentine in Hyde Park then set off from 6.56am. They go round the Wellington Arch, down Constitution Hill, past Buckingham Palace, along the The Mall, Whitehall and over Lambeth Bridge. The full route is here. Those that make the distance will be displayed on Brighton seafront.
If you haven't been to this before it's well worth getting up early. All of the cars were built before 1905. Hundreds take part each year.
London Diwali Celebrations Sunday 3rd Nov
This enormous free event is on from 1-7pm this Sunday in Trafalgar Square. There will be live music, dance performances and even Bollywood dancing workshops. Full details about the London Diwali Celebrations are here.
How should Tower Hamlets make savings?
Tower Hamlets Council continues to have its income cut by the government. They say: "We've worked hard to make £190 million in savings since 2010 but we still have to save an extra £39 million by 2023."
They council have placed this survey online for residents to input their priorities on what to keep, and what to cut.
Question 7 asks: Would you be prepared to support a proposal to add an increase to council tax by up to 2 per cent?
That's a very important question to ask, and the councils questionnaire is very democratic. If you live in Tower hamlets Make sure your voice gets heard.