Dean 'Cass' Pursell, 84, local resident and husband of one of Bow Belles founder members Cathy Pursell, has been awarded the British Empire Medal for his services to ssafa – the Soldiers, Sailors, Air Force Families Association – the organisation which  provides practical, emotional, and financial support to anyone who is serving or has served in the forces and their families.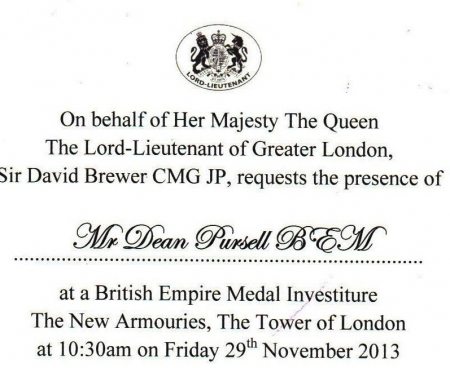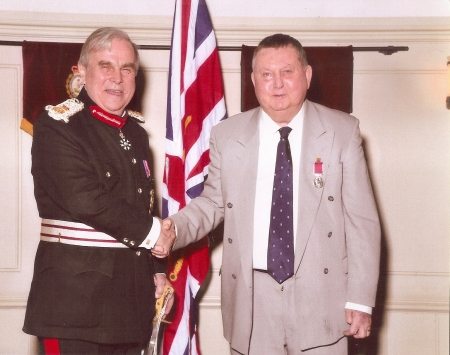 Dean receives his medal at the Tower of London.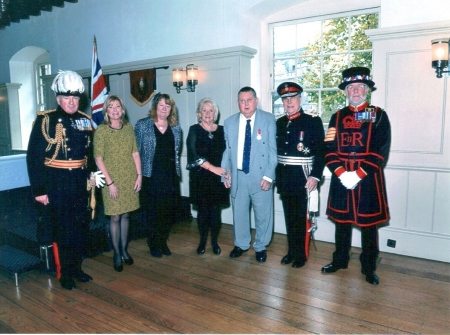 Dean and his family after the presentation.
Dean retired from the Army in 1984, worked in 'civvy' street unti 2000, retired aged 70 and then started work as a volunteer with ssafa, where he has worked 2 days a week plus time  for outside visits.  He is now starting to wind down, and will use the time to write his autobiography.
Tony Basra from the Geezers talked Dean  about his life in and out of the Army.