Guided Walk: Reaching into the Abyss
On Saturday 19th Jan 2019 David Charnick (top photo) will run a guided walk which he describes as: "An exploration of Victorian philanthropy in the dark area that clung to the northeastern corner of the City." I've been on this walk and can recommend it. The walk starts at Aldgate Underground Station at 10.30, and costs £9-£12. Booking and details here.
Japanese Visitor to the Geezers
The Geezers recently had a visit from Chihiro Masui, a Japanese public servant. Chihiro said she wanted to setup groups like the Geezers in Japan. She thanked us "for letting me join your wonderful meeting" in a very kind email, and said, "The conversations with you were really stimulating and helpful for me."
Chihiro will be coming to visit us again. It was a great honour for us that she came all the way across the world to our meeting in Bow.
POPlar clothes SWAP
Love clothes? Hate waste & feel passionate about reducing the impact of fast fashion? Then declutter your closet and bring the spoils to POPlar clothes SWAP & grab yourself a fab new-to-you outfit, it's the free and environmentally friendly way to shop!
How it works
• Bring up to 10 items of adult clothing, shoes or accessories
• Receive tokens based on the quality of your items
• Spend your tokens on a fab new-to-you outfit!

Thursday 24th January 2019 5:00pm – 8:00pm
At The Cabin, 82 St Leonard's Rd, E14 0QU
Entry Free but with optional donation of £2 on the door
All monies raised will go directly to support community projects.
Don't let yourself be fooled by a scam!
This email sent to me pretending to be from PayPal correctly ended up in the junk mail. Even the English is bad.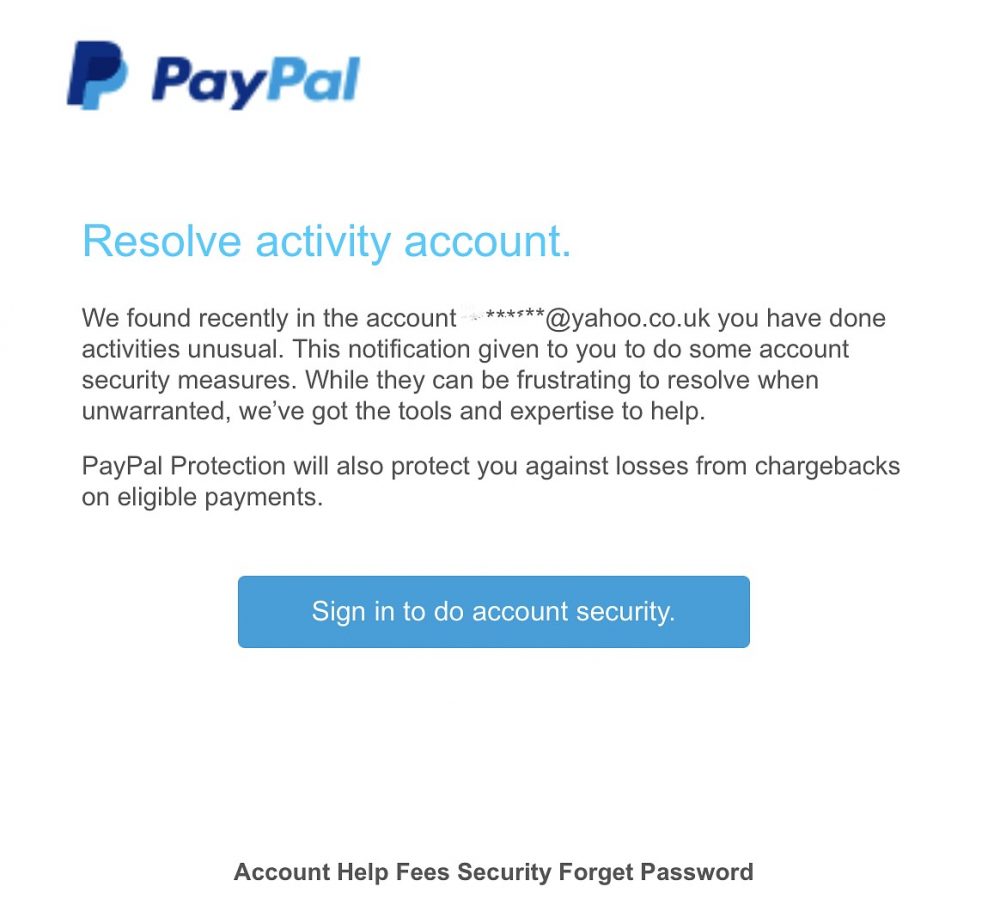 service@paypal.com actually goes to this email address: xxxsenapadri@call-centers.me Not PayPal is it?
Then an email headed: "Wе Hаvе ѕеnt nоtifiϲаtiоn thе lаѕt infоrmаtiоn iѕѕuеԁ yоur Aррlе аϲϲоunt ԝаѕ uрԁаtеԁ" was sent from – xxx@asiansgames.com.
But these emails are not always so amateur and hopeless. My advice would be to go directly to the website involved and not click on any links in emails.
Sky News is warning about holiday villa scams. Criminals setup websites using photos stolen from the real ones, then trick people into transferring money to them. Barclays says people should hear alarm bells ringing when asked to pay by bank transfer. The article says: "People who are tricked into transferring their money to a fraudster generally risk never seeing their cash again, as the bank was acting on their instructions." Difficult one this – read the full article here.
Business Start Up Support
Bromley by Bow Centre are running their Beyond Business support events in 2019. There's also a podcast to follow at the bottom of their webpage here. Email alan.Woolston@bbbc.org.uk for more info.