On Tuesday 24th May, the day it opened to the public, I thought I'd take the District Line to Whitechapel to see if could go for a ride on the Elizabeth Line. But when I got to Bow Road station the trains were up the wall, so I walked to the Central Line at Mile End which enabled me to take the Elizabeth Line from Liverpool Street.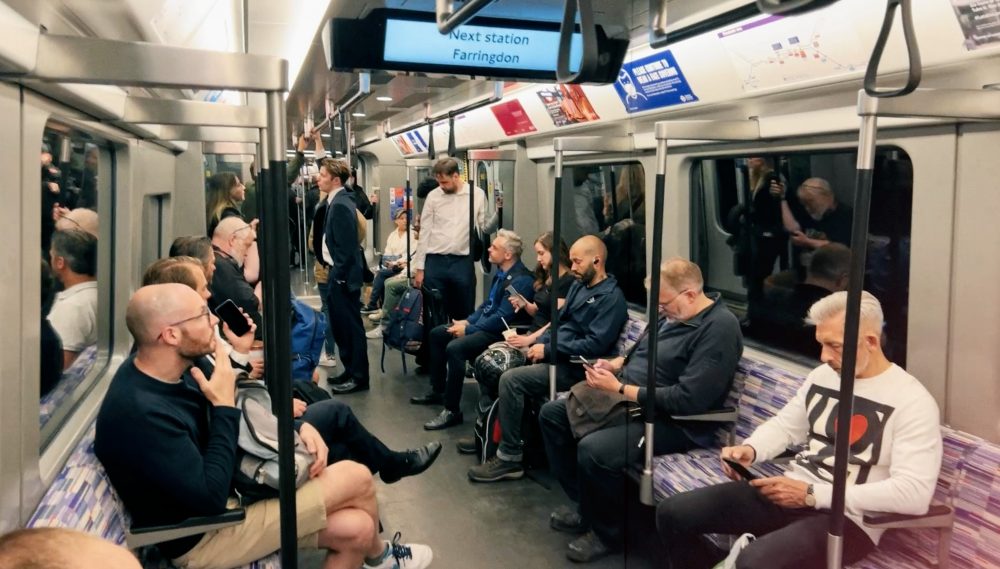 There is signage, and extra staff to help people, but Liverpool Street was a confusing place to start at.
The key thing to know is that the only section of the Elizabeth Line which is properly open is the bit from Paddington to Abbey Wood, which is on the south side of the Thames opposite Barking. Trains from Liverpool Street to Shenfield (one stop past Brentwood) are the normal trains which run from platforms 15-17 which are almost underneath Bishopsgsate. The actual Elizabeth Line trains are a long walk west below street level to underneath Moorgate. Although the signage says Reading and Heathrow you have to get off at Paddington and change onto the existing trains for now. The full service will open in a years time.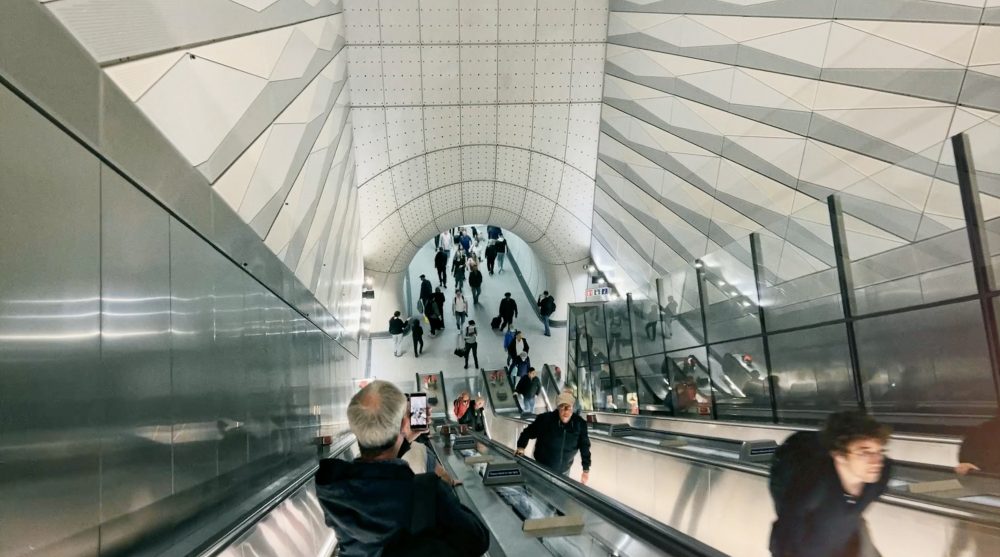 The stations I encountered were deep, deep, underground and amazingly spacious. The signage is basically taking you to a central point between two platforms with trains running in opposite directions. At first I was a bit confused following signs which said Reading, Heathrow and Abbey Wood. It was all very clean and well-designed. I like it. There is so much infrastructure underneath London now that compromises have to be made. Crossrail seems to involve a lot of walking.
At Liverpool Street I took a train to Tottenham Court Road. It was busy. The ride was very smooth, and fairly quiet. The lighting was too dim to read a book. The stops are widely spaced so you'll reach your destination pretty quickly. It is only four stops from Tottenham Court Road to Canary Wharf.
I got off at Canary Wharf and came home on the DLR. There are two exits at Canary Wharf. I took the one marked West India Quay.
I had a great fun being a tourist in my own city. I filmed the 30 sec video below to show you it in operation.
Alan Tucker