St Leonard's Priory was founded in the time of William the Conqueror. Since then it's been knocked about a bit. King Henry VIII shut it down and gave it to one of his supporters who demolished most of it. What was left was blasted to bits by a German bomb in WWII. Then part of it was buried underneath the Blackwall Tunnel Approach Road in the 1960s. As you can see from my photo below there's nothing worth preserving of the cemetery.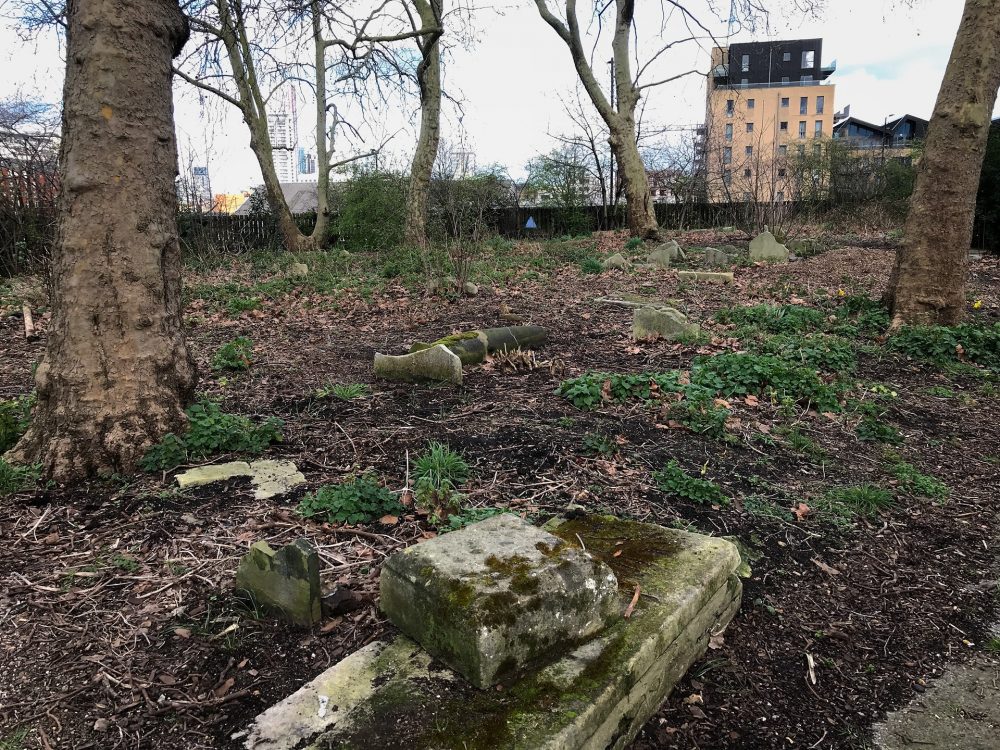 Parishioners at Bow Church are joining forces with the Women's Environmental Network (WEN) and Tower Hamlets Cemetery Park to develop the site of St Leonards Priory Park.
You can find it just south of the Bow flyover at the eastern end of Bromley High Street – E3 3DS.
Local residents are invited to join in to help clear up the site ready for turning it into a community park for all to enjoy. The next sessions are on Sundays afternoons, 1st March, 15th March, 29th March 2020. For further information please email bowchurch@gmail.com.