For women the Hot Spots Wellbeing lunchtime workshop on the importance of sleep and tips on how to improve the quality of sleep is at 12.30pm on Friday 1st September, open to all women. It is at the Brownfield Cabin 82 St Leonard's Road, E14.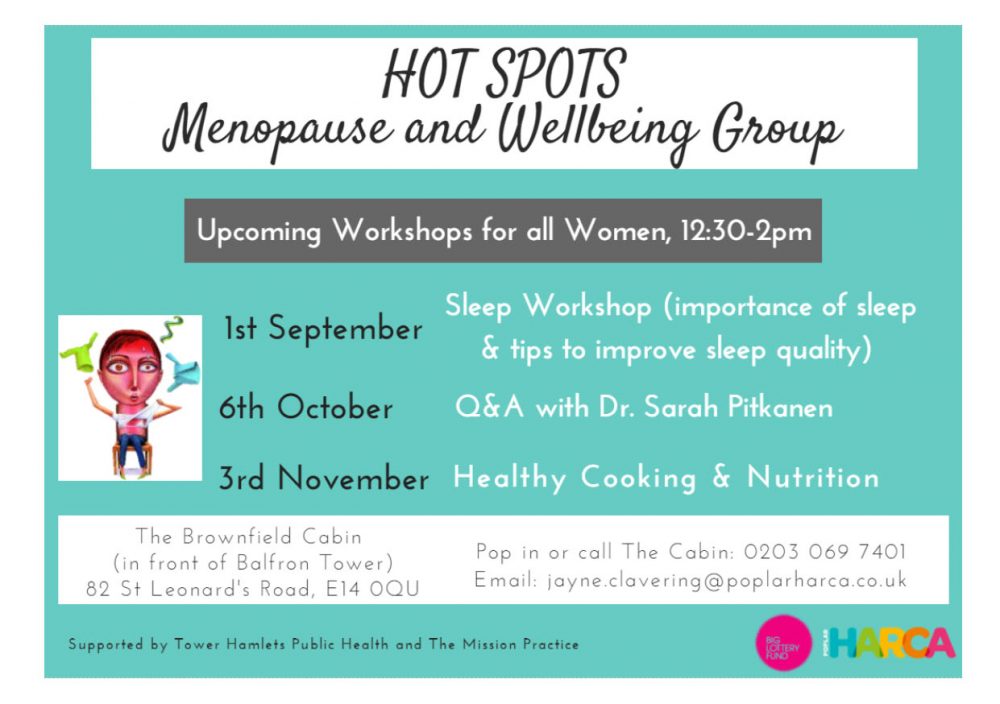 The Men's Health Network are next meeting on Wednesday 6th September, 10am -11am at the Bromley By Bow Centre, St Leonard's Street, E3 3BT. All are welcome to attend, share individual news, talk about the QConsult project, have a leaflet working group update, discuss the air quality campaign and next steps for the network.
The Air Quality Campaign launches non Sept 9th Noon to 2.30pm at the Bow Brew Café, St Paul's Way. Register here by 1st Sept to get a free buffet lunch.