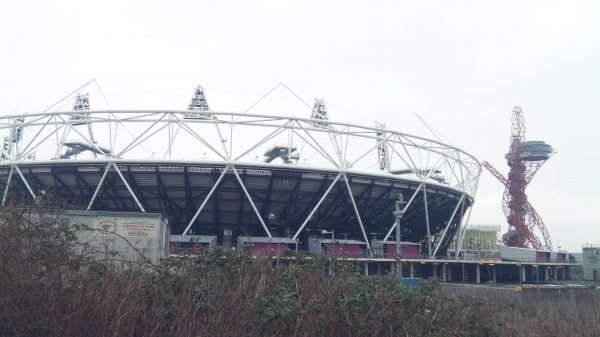 On the 9th April, the Geezers Club went on a prearranged visit to the Olympic Park. Which included a visit it to the top of the Orbit. We were taken into the Park by coach, with a short tour on the way to the Orbit.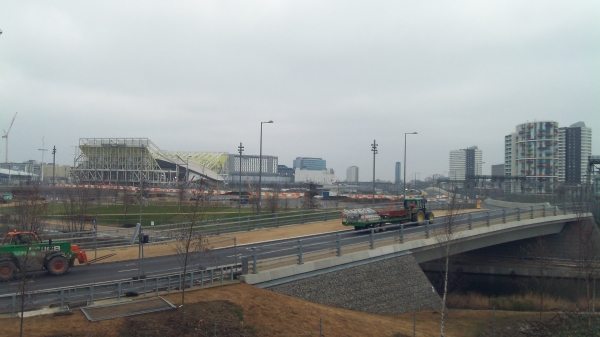 Because the Park has reverted back to a building site, we were not allowed to leave the coach, or explore to far into the Park. We had a Tour Guide to escort us.
On arrival at the Orbit we were dropped off and met by another Guide, who gave us a talk on the construction of the Orbit. We then toured the base of the Orbit and stood under the large rusty coloured Dome, to listen to our echo, which was really amazing. We were accompanied to the lifts and went up to the top floor. This is the viewing Tower open to the elements. With the help of the staff we were able to pinpoint lots of places or interest.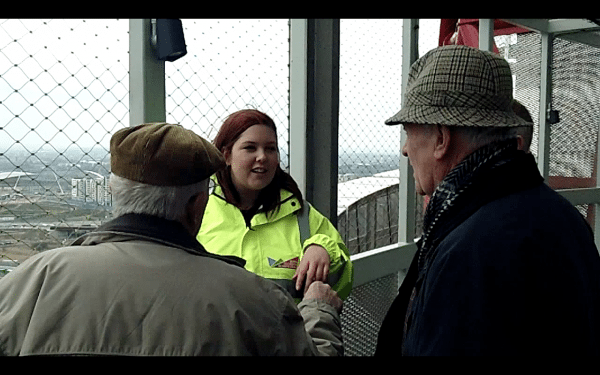 On the day it was really cold and windy, though the clear sky made it a joy to see the sites of London.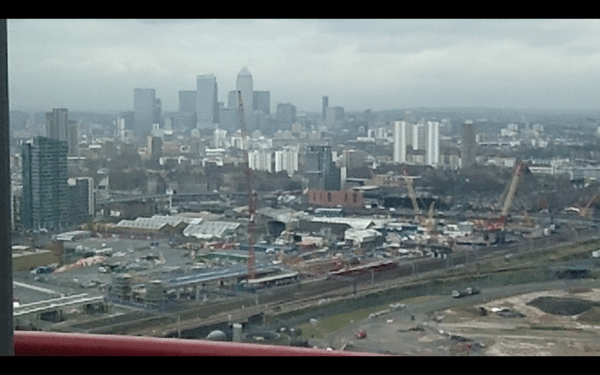 The top floor had an inside area, that took you in from the cold. Which gave a great opportunity for the camera buffs to take some great photos. The next floor down was an exhibition floor. It had large screen TV's showing mock-ups of the park when it is finally finished, plus some visual games to play on. After about an hour I think most people had had enough. so you either came down in the lifts or like a lot of people you descended the stairs, which was a great novelty. Tony talked to one of the workers.
All in all was it a worthwhile visit? I would say yes, but we went as a group of pensioners, at a cost of £8 per person, which was value for money. But the individual price of £15 on the day, seems a bit steep, until there is more to see once the park is open.