Do you have any photos of any family or friends who served in the Great War of 1914-18.
Tower Hamlets Community Housing who operate in the East End, are planning to hold an exhibition – First World War East Enders – in their offices  on Commercial Rd. in Stepney, E1, from 4th. August and are asking for photographs of people from the East End who served in the war.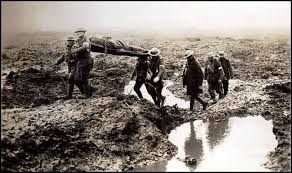 This year, 2014, marks the the start of a series of commemorative events remembering the Great War (sometimes known as the First World War), which will continue until the centenary of the Armistice in four and a half years' time.
If you do have any pictures they can use, and even better, can you tell them who's in the photo and some info. on where they lived etc., please  email:
If you do have any pictures they can use and if so, can you tell them who's in the photo and some info. on where they lived etc., please can you email toandy.coleborn@thch.org.uk
---