On Sunday, when the rain eased off, I took myself off along the District Line, one stop past Barking to Upney. It was only a short walk from there to visit Eastbury Manor House. It seems crazy that I've lived here for years but never visited it.
Eastbury Hall, as it was known, was built in the first half of Queen Elizabeth I's reign between 1560-73. It's been lived in by lots of different families, and used for different purposes, but it's mostly fairly original.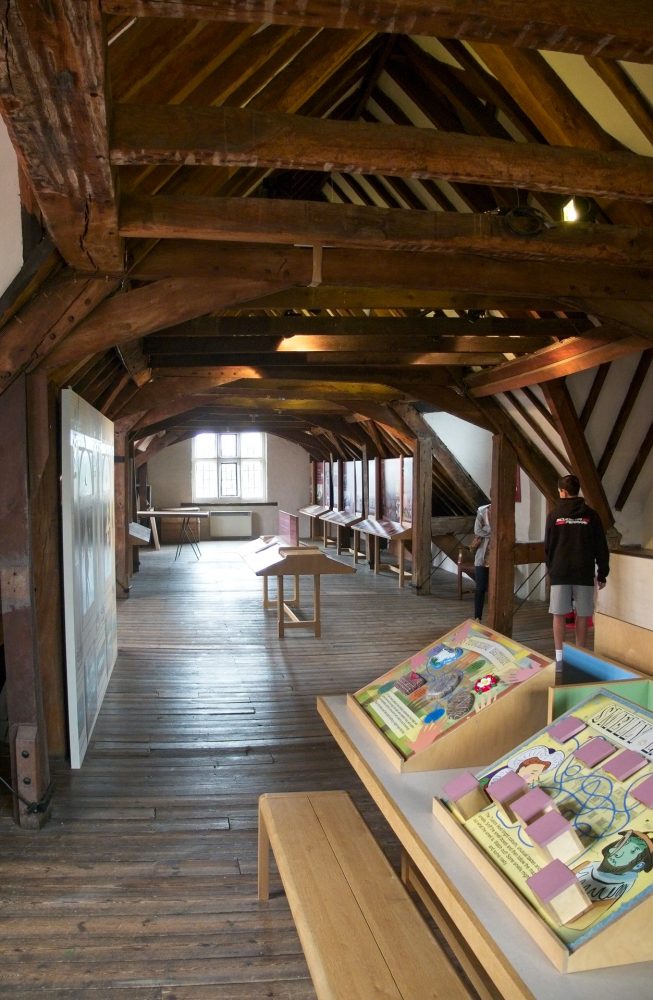 This massive Tudor gentry house was built by Clement Sisley (sometimes Sysley) on land that once belonged to Barking Abbey – until Queen Elizabeth's father, Henry VIII, seized it. When I arrived a tour of the house led by Doug Simpkins was just starting, and he really brought the house to life by giving context and detail. Doug explained that Clement Sisley was a merchant, but that a merchant then was more like a wheeler dealer, an Arthur Daley sort of character. He also reminded us that Tudor England was a very dangerous place – you could be in favour one moment – then tortured and killed the next. Clement Sisley can't have made enemies because he fell ill and died a natural death in 1578. His son Thomas sold the house before 1608.
When the house was commissioned building in brick was the latest thing for the monied class. Thatched roofs had gone out of favour because of the danger of fire, so Eastbury had tiles. Henry VIIIs sale of the monastic lands sparked a building boom. This was a real show-off house to establish social station. The house has lots of windows, glass (from Italy) on this scale was a massive extravagance designed to impress business partners.
Up in the attic Doug told us that the 1560s Essex roofers had a good reputation, and that this roof was made off-site. He showed us the chisel markings (photo below) which enabled it to be assembled later.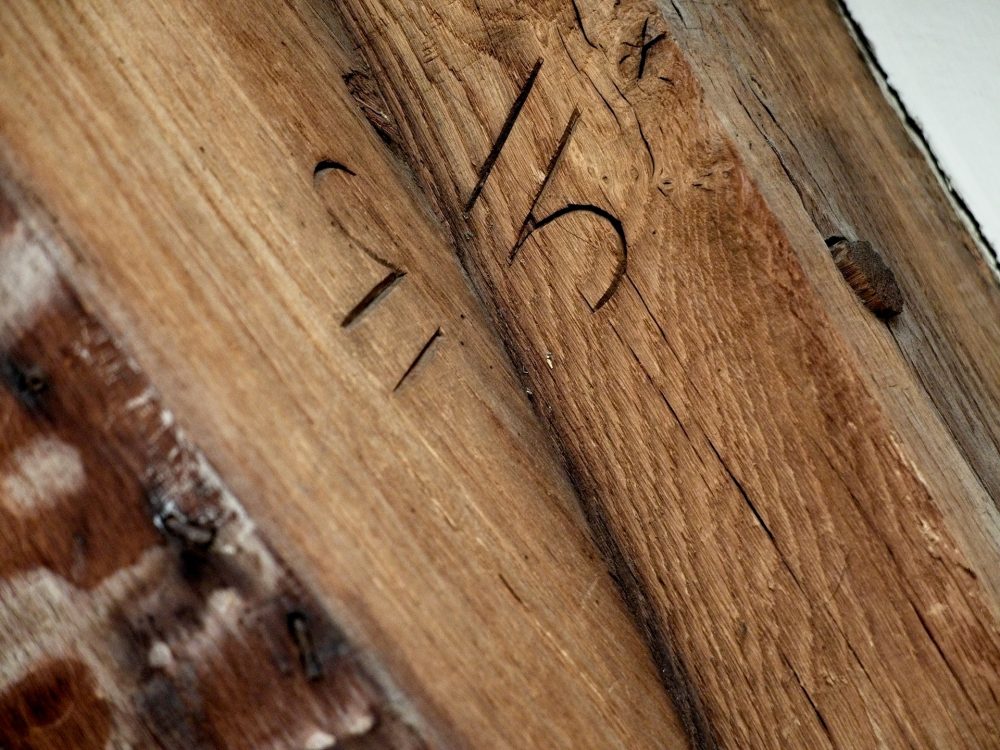 I won't give everything away, you need to come and experience this yourself. You get to visit most of the rooms in the house. They're big and have high ceilings – especially so by the standards of the day.
The house is open Thurs & Fri 10-4 and Sundays 11-4 until 16th December 2018. It's at Eastbury Square, Barking, IG11 9SN. It's owned by the National Trust (so take your membership card), otherwise entrance is £5 for adults. More details here. The property is run by Barking and Dagenham Council and entrance is free for LBBD residents with proof of address.