London Open House weekend is 16-17th Sept. You can search by borough, and there are lots of interesting places to visit. Try Greenwich, Hackney, Newham,  and Tower Hamlets.  There are also 66 fascinating tours all across London.
Wikipedia says that "Capoeira is an Afro-Brazilian martial art that combines elements of dance, acrobatics and music. It was developed in Brazil mainly by Angolans, at the beginning of the 16th century." On Sunday 10th Sept at 2pm at the Crossrail Roof Garden in Canary Wharf you can take part in a taster session, and/or watch a performance by Roda de Capoeira Angola.
Greenwich Comedy Festival starts on Weds 13th Sept.
The Brady Arts Centre at 192-6 Hanbury Street have a whole pile of performances at 4 & 7pm on Sat 16th Sept 2017. For further information and tickets visit Art Catcher. There's a free print workshop at the Brady Centre also  on 16th Sept from 12-3pm.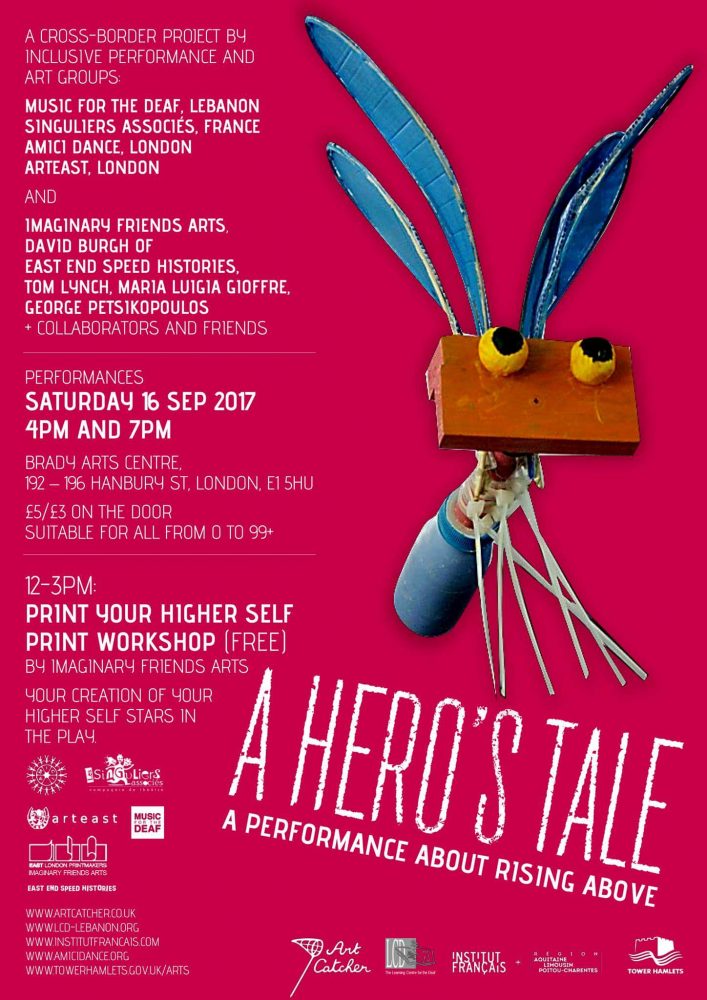 Victoria Park Friends Group are organising a Frog Rescue from Mon 18th – 21th Sept and need volunteers. The frogs need to be rescued from the Sunken Garden to prevent them being eaten by birds when the bedding is changed. If you can help please email john.archer@towerhamlets.gov.uk and tell him your availability.
On Weds 20th Sept. the Green Candle Dance company are running a one-off dance workshop from 1.30-11.30am at The Brownfield Cabin, 82 St Leonards Road, E14 0QU. Email Jayne Clavering for more info or just turn up.