Doreen Fletcher in Conversation
The exhibition of Doreen Fletcher's paintings of the neighbourhood continues at the Nunnery Gallery, 181 Bow Road, until 25th March. Open 10-5 Tues – Sun. If you haven't seen it yet I can really recommend it.
This Tues 19th Feb the artist in in conversation with The Gentle Author. Book your tickets here. On Sat 2nd March a walk around the painting locations has been organised. Book here.
Four Corners archive
Four Corners are putting their archive online. You can view old copies of Camerawork Magazine, for instance, online as below. I used to buy it back in the 1970s, and visit exhibitions at the Half Moon Theatre in Alie Street, Aldgate. The theatre was setup in an old Synagogue in 1971 (top image).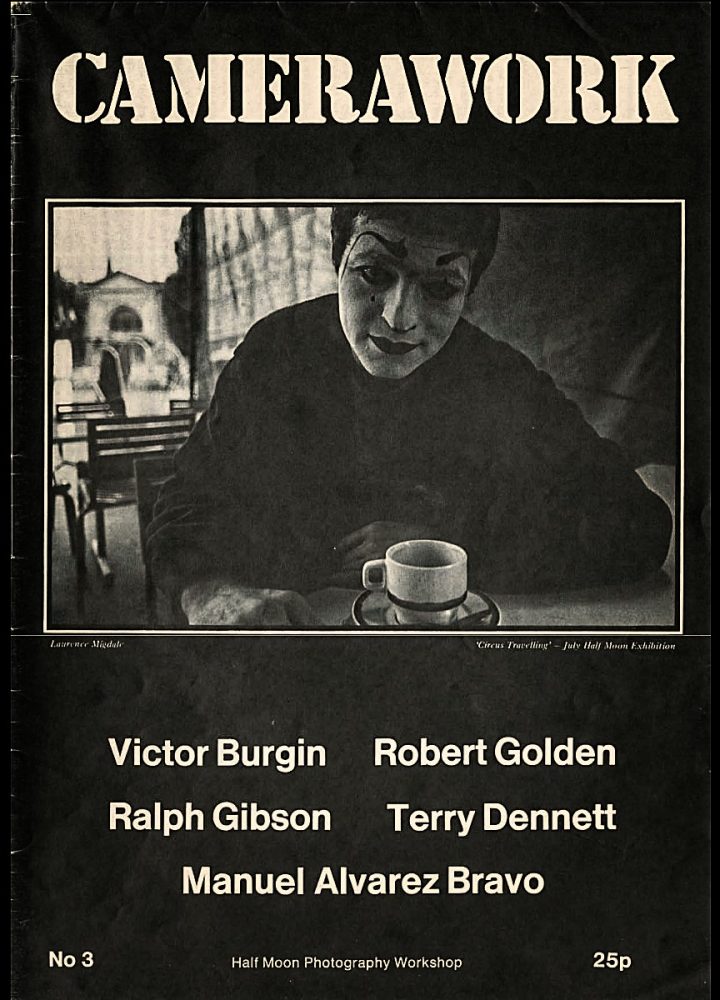 Join a local cycling club
E20 Cycle Club is a group for local road cyclists. They have Accessible Rides on the 2nd 7 4th Sunday of each month aimed at new cyclists. More details here.
Take up running with the Viewtube Runners
This is a friendly, all abilities [beginners to ultra marathoners] group. More info here.
Bank Closing
The branch of Barclays Bank at 92 Bow Road, between Bow Church DLR and Campbell Road is closing on 7th June 2019. The Barclays in the Roman Road market will continue. A quick check of how long I've been banking online revealed that it's been 19 years! In 2016 UK transactions paid for with cash had fallen to 40%.
In 2017 the European country with the highest revenue in cashless payments was the UK with €107 trillion, followed by Germany – €56 trillion, and France – €27 trillion.
Crime, Gangs and Drugs
On Thurs 14th Feb local police arrested 15 suspects on suspicion of being concerned in the supply of Class A drugs. Police say they have seized a significant quantity of Class A drugs and over £10,000 in cash.
Detective Chief Inspector Mike Hamer said, "The public can continue to play a very effective role in helping police, especially by assisting us in identifying wanted individuals. Passing on information either to the police, or to an independent organisation such as Crimestoppers, about crime or suspicious incidents can really help prevent and detect crime and is itsomething we would like to encourage. You are our eyes and ears."