If not, you need uTalk, the world's first language learning app for Cockney.  Last week London-based company uTalk launched its app at G Kelly pie shop on the Roman Road. Featuring the voice of Patrick Mackervaie from Hackney (who some people may have seen leading uTalk's Cockney lessons at this year's Roman Road Summer Festival), the app is a fun resource for locals and visitors alike, and uTalk are offering it free to all Londoners through the Evening Standard until August 18th. You can get it from https://www.standard.co.uk/esrewards/start-speaking-cockney-and-over-130-other-languages-with-utalk-a3299031.html


uTalk's language expert Nat Dinham (who lives in Bow herself) has been working on the app for two years and, along with chairman Dick Howeson, is keen to ensure the language used in the app is as authentic as possible. That's why uTalk are using it as the launch pad for #MyCockney, a community discussion that invites Cockney speakers to get involved and provide their feedback on the content. You can also feedback on mycockney@utalk.com. The company will then update the app in the new year to reflect the contributions received.

Have they got it right.  Let them know!
We're asking Geezer Barrie Stradling, Cockney born and bred and with a fine grasp of his native dialect to review the app.  Watch this space!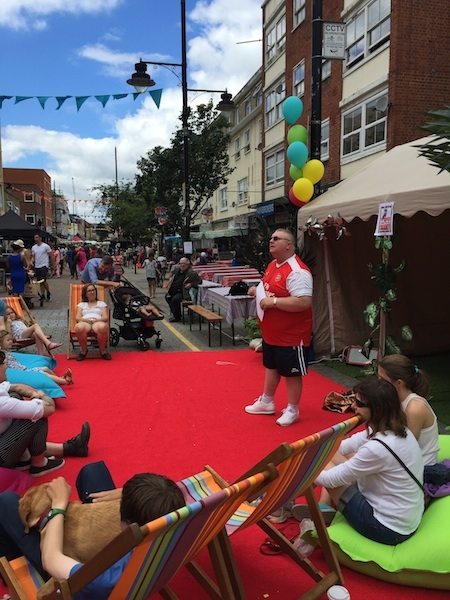 Patrick giving Cockney lessons at Roman Road Festival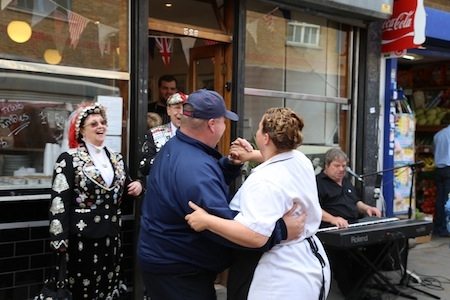 Patrick and Leanne from G Kelly having a bit of a knees up!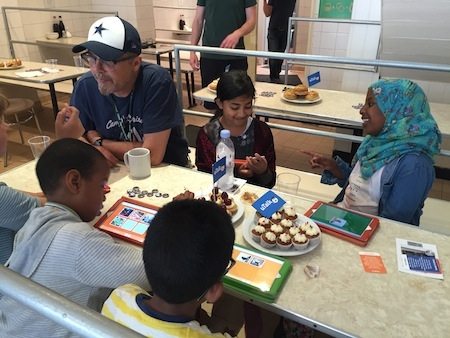 Children from Olga Primary School learning Cockney with the app