The IAAF World Championships are taking place at the London Stadium until Sun 13th Aug. Local railways including the Central Line, Jubilee Line and the high speed line from St Pancras to Stratford are going to be very busy eastbound before the games and westbound afterwards.
TFL published the helpful table above, and there is more on their website here.
On Sunday the Highway, East Smithfield, the Limehouse Link Tunnel, and East India Tunnel (Westbound) will be closed to traffic for the marathon.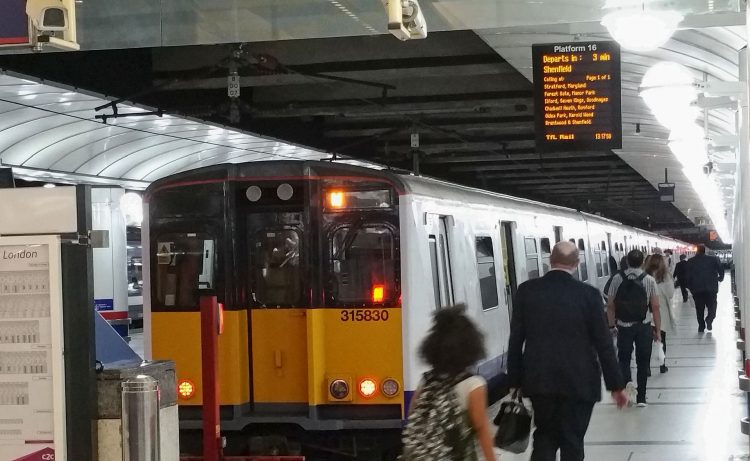 Coming home from Liverpool Street at lunchtime today I had a little look to see if I could have a ride on one of the new Crossrail trains to Stratford. As you can see in my photo this Shenfield  train was one of the older fleet. The helpful guys at the ticket barrier told me the new fleet are only running at 10.35 and 12.35 eastbound on weekdays.