As you probably know the Geezers love a bit of history, but this time it was pre-historic….
Dan Wormald from The Natural History Museum brought his enthusiastic approach and some fascinating items to the Idea Store for the Geezers for a look and touch session.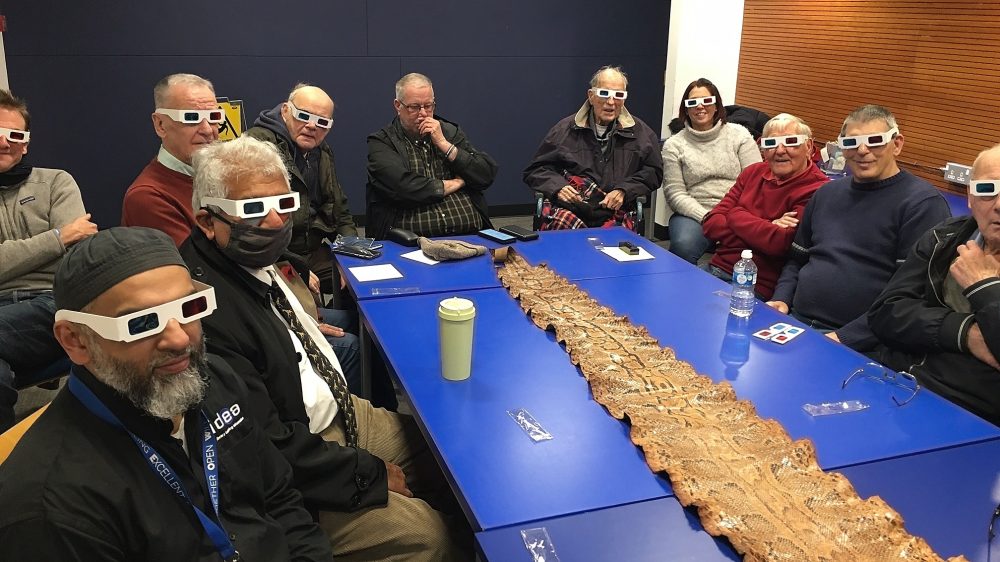 A huge fossilised tooth from an ancestor of the shark called a Megalodon.
The skin of a python, all 6 feet of it, and a mystery object that turned out to a raccoon's penis bone!
The Geezers donned 3d glasses to look at the tiny plants whose dead bodies make up the chalk in The White Cliffs of Dover.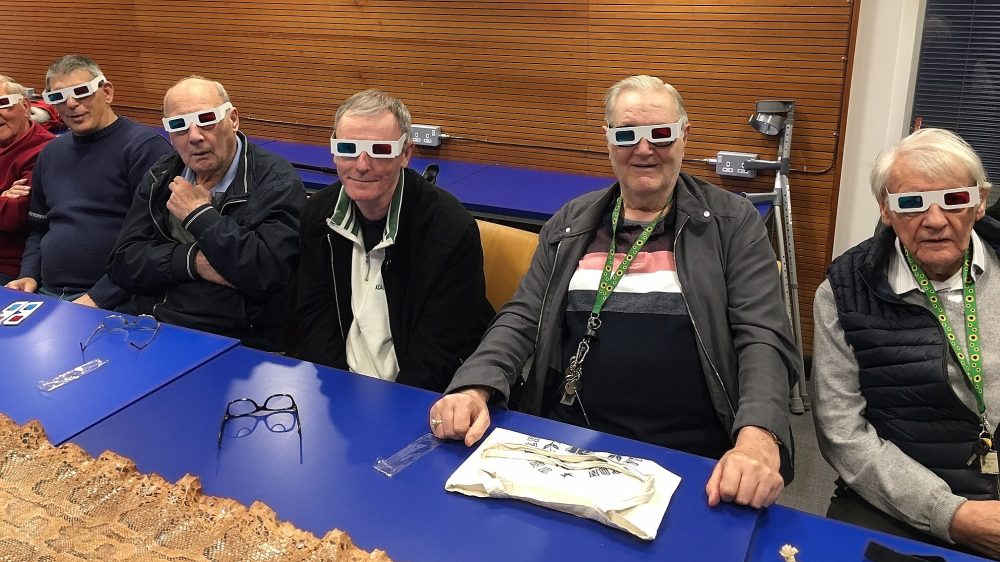 Dan was soon answering brain boggling questions about time, space, the speed of light, and finished up with a tale about explosive rats.
The Geezers will be paying the museum an after dark visit next summer, this will be a private tour after the doors have closed.
Thanks Dan we really appreciated your excellent talk.
Eddie Snooks