Only three days left to visit this excellent exhibition.
Verdant is the name of an exhibition in the Arts Pavilion, Clinton Road, Bow, E3 4QL. Visit between 11am and 6pm Mon – Weds 11th to 13th July 2022. Head north up Grove Road from Mile End Station.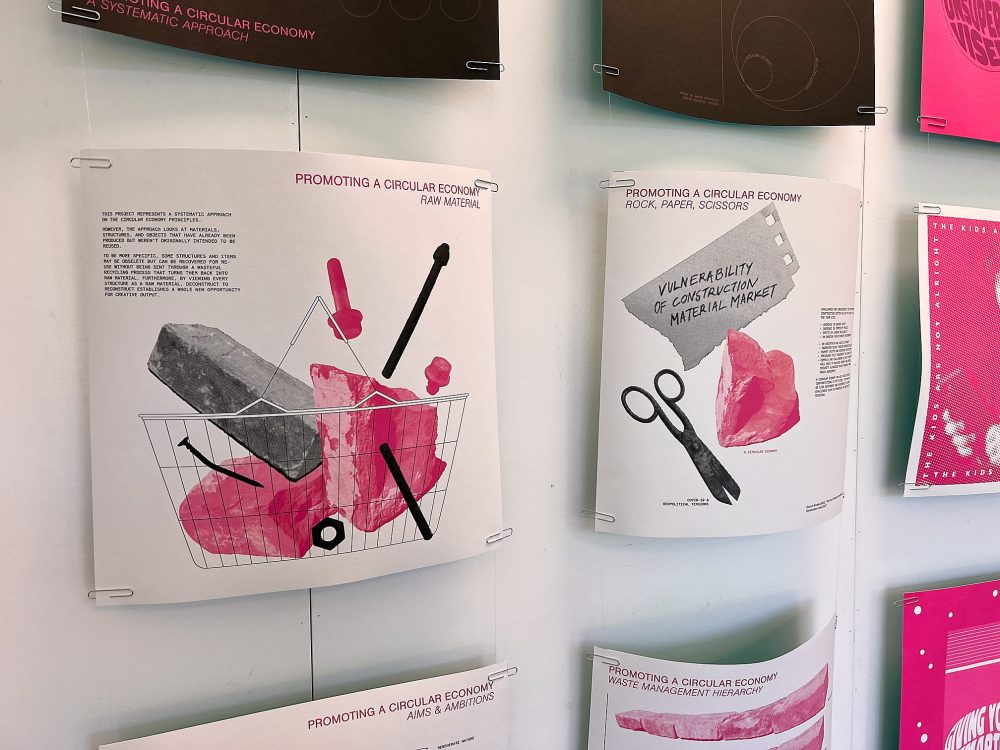 This exhibition features work by students from Middlesex University Department of Visual Arts. The art on display is by students studying MA's in graphics, illustration, photography and fine art.
Manal Alrajhi was crewing the desk when I visited on Sunday and showed me her work for MA Graphics. Her family used natural healing remedies, we would use the term homeopathic, and this shows in her work.