The world's greatest cycle race is coming to London and its coming through Tower Hamlets
Plan ahead for easier journeys
The Tour de France is coming to Tower Hamlets on Monday 7 July. It promises to be a great occasion as the leading names in world cycling compete for the famous Yellow Jersey on London's streets.
However, road closures necessary for the event mean you'll need to plan your journeys around the area in advance.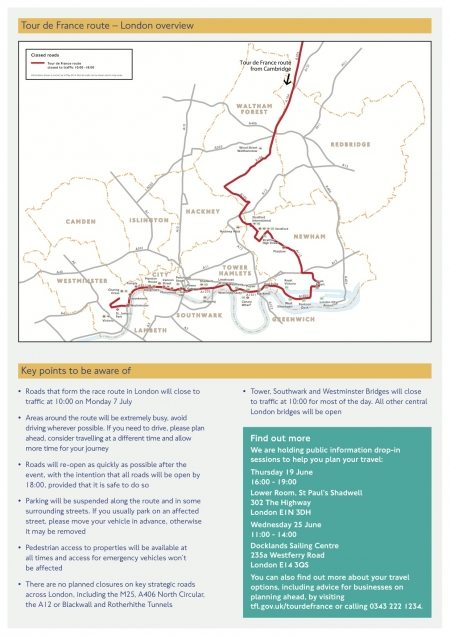 About the event
Now in its 101st year, the Tour de France is the world's largest annual sporting event. The Mayor of London, Transport for London and London & Partners are hosting the Tour to maintain our status as the world capital for major events.
The race, which attracts around 12 million spectators along the full length of the route, as well as a huge global TV audience, occasionally visits neighbouring countries and this year's event will get underway in the UK.
Expect road closures from 10am in Tower Hamlets.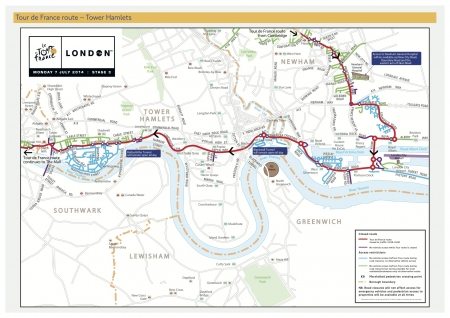 Visit TFL to know your travel options