Above – the early days of the Docklands Light Railway. The pub is the Connaught Tavern, near Royal Victoria Dock.
We moved to Bow in 1985. It was affordable and easy for both Sheila and I to get to work. At the time I was managing a big photographic lab with studios in Farringdon and could cycle there in less than 25 mins.
I taught myself photography whilst still at school in the late 1960s. At first I didn't take many photos of the East End, which I now regret. For me, Bow was just a practical place to live.
But I did take some…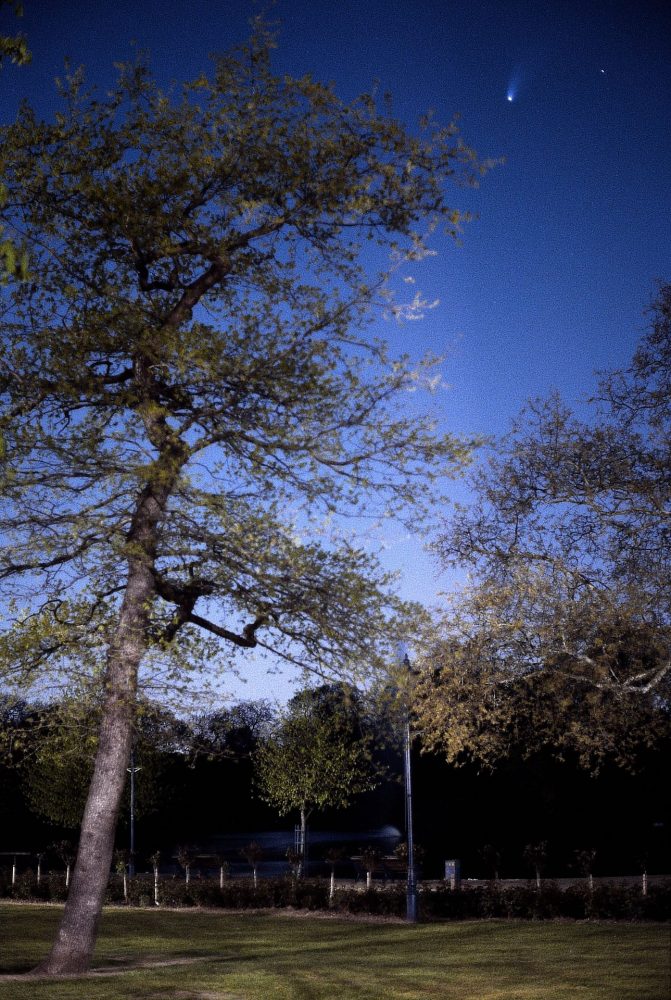 I photographed this rare sighting of Halley's Comet in Feb 1986. I took it after dark looking across Victoria Park from Old Ford Road. The idea was to try to avoid street lighting which might render it invisible. The trees are lit by street lights, which also cause the glow in the background. It's next due to pass planet earth on 28 July 2061!
The winner of the Great Beigel Race 1998. This was on Local Transport Day and organised by London Cycling Campaign. I believe it was somewhere near Brick Lane.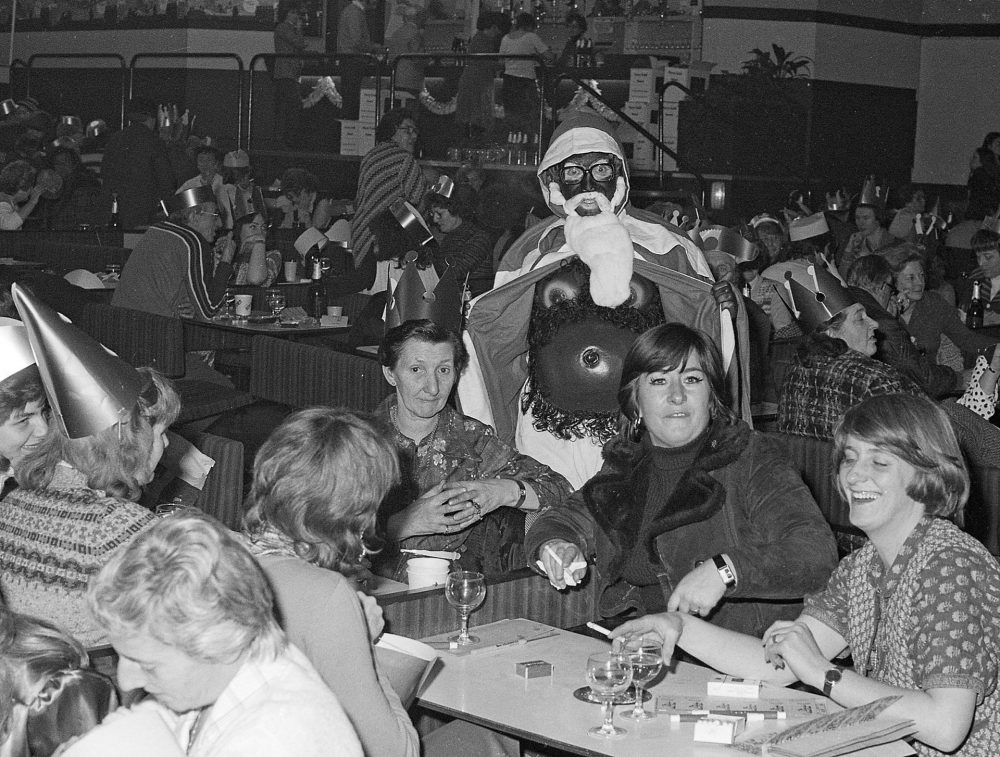 Round about 1977 – 78 a friend of mine got the job of photographing Ladbrokes Bingo Hall Christmas Parties. He couldn't cover them all, so I helped out. This flashing Santa (the manager) was taken in Poplar (I believe).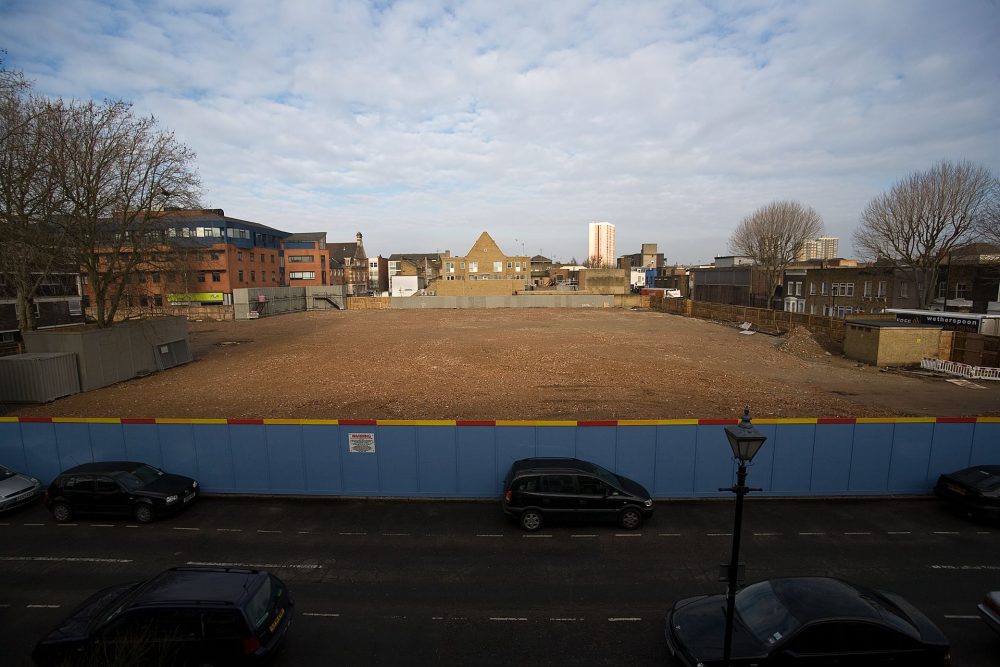 The former Presto/Safeway/Morrisons car park taken from Anglo Road, Feb 2010, just prior to building work starting. The Bow Idea Store is top left. This car park had over 120 spaces and was used by shoppers and market traders. When we first moved to Bow, Cardigan Road on the right, used to be rammed with cars on Saturdays. Families used to drive in from Essex to visit their parents, have pie and mash, or go to the pub, and do their shopping. The market was kept going by money coming in from outside the area. The loss of this car park was one of the contributing factors to the decline of the market.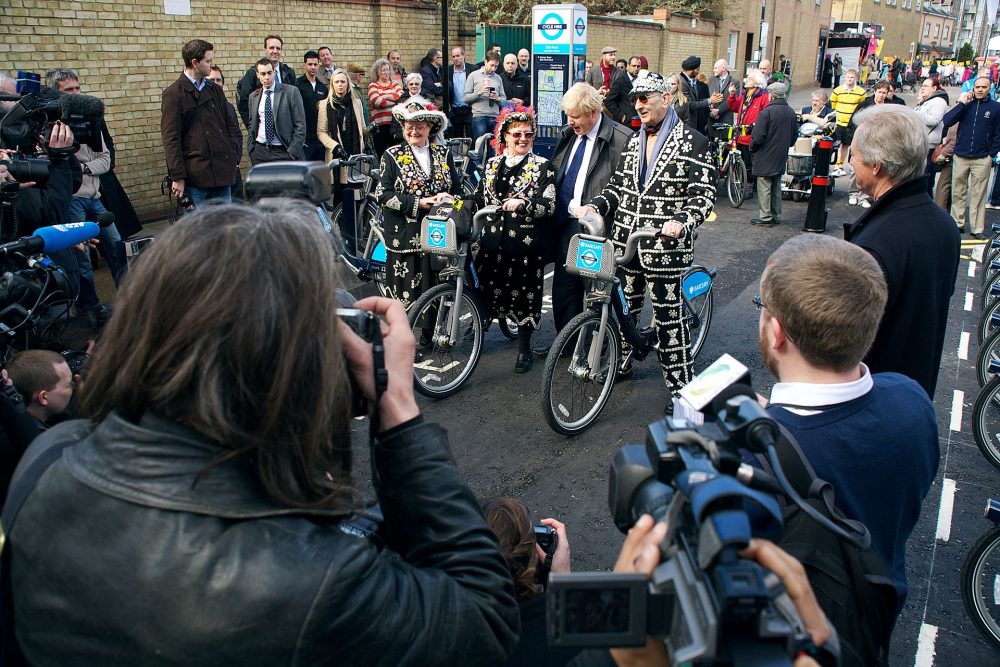 Boris Johnson officially opens the docking station in Hewson Street Bow, Thurs 8th March 2012. As a result of the "Boris Bike" scheme extending out to Bow I joined up. The first year with my annual key only cost £45.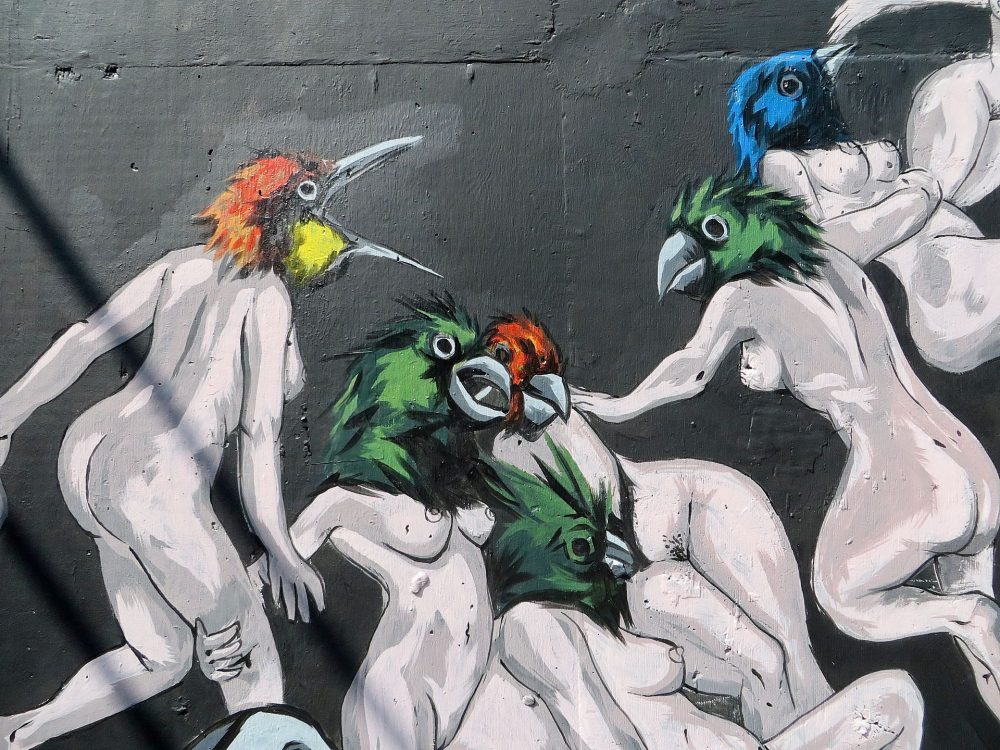 The quality of street art has really improved. This amazing piece was on the Hertford Union Canal in April 2014.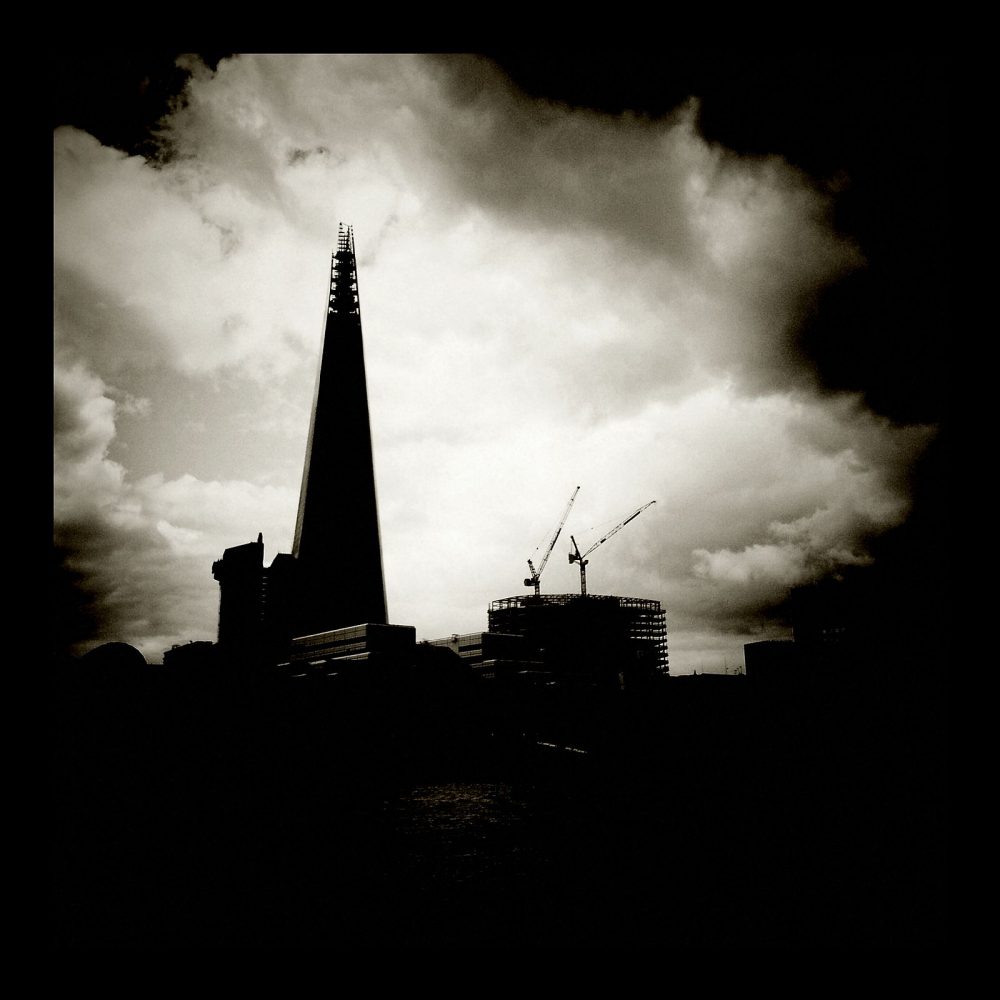 The Shard taken in July 2012 about 6 months before it opened. You can probably tell from my apoplectic photo that I didn't think this belonged in London. I've changed my tune since, I think it's great.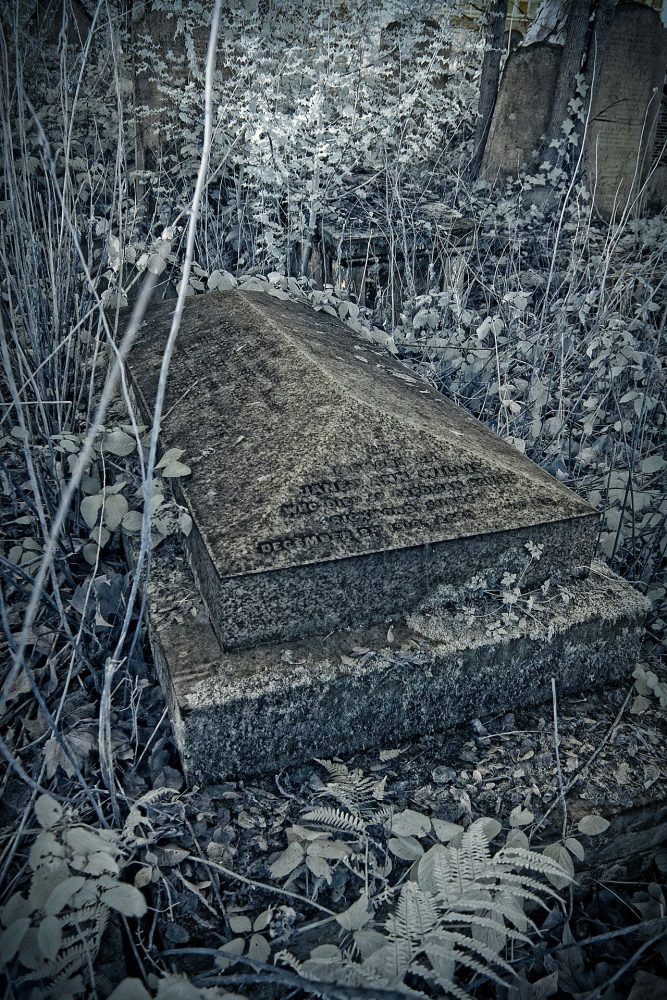 This doesn't look like much, but it's the grave of 'White Hat Willis', the shipowner who commissioned the Cutty Sark in 1869. You'll find him in Tower Hamlets Cemetery behind Mile End Station. If you go in the entrance at the junction of Hamlets Way and Southern Grove he's round to your right about 30 metres away. The Cutty Sark was built for speed, with a perfected and advanced design of wood on an iron frame. She was built to bring back tea from China, all the way round Africa, 16,000 miles  – plus tacking – changing course for the wind. Each trip must have been the most amazing adventure. 1869 was also the year the Suez Canal opened for steamships, shortening the journey. Cargo insurance was less on a steamship, boiler pressures had increased and reliability was improving.
The Cutty Sark switched to the Australia run. Steamships couldn't pick up coal in the middle of an ocean. In 1883 she brought a cargo of wool back to London in 83 days, 25 days faster than the record. Savvy and skilful Captain Richard Woodget later did the run in 77, then 73 days.