Photo above: constant change on the Greenwich Peninsula.
Another Time, Another Place: Hackney in the 70s & 80s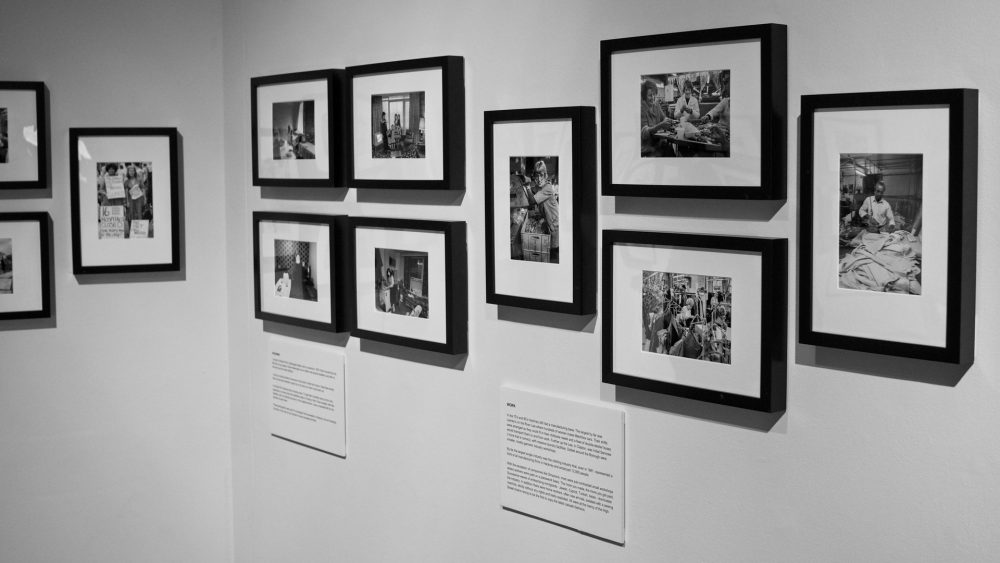 There's currently a fascinating exhibition of Neil Martinson's photos on show in Hackney Museum until 13th July 2019. It's open daytime Tues – Sat, with late nights Thurs until 8pm. Neil is giving a talk about his photographs at St Augustine's Tower on Tues 14th May at 7.30 pm More details here.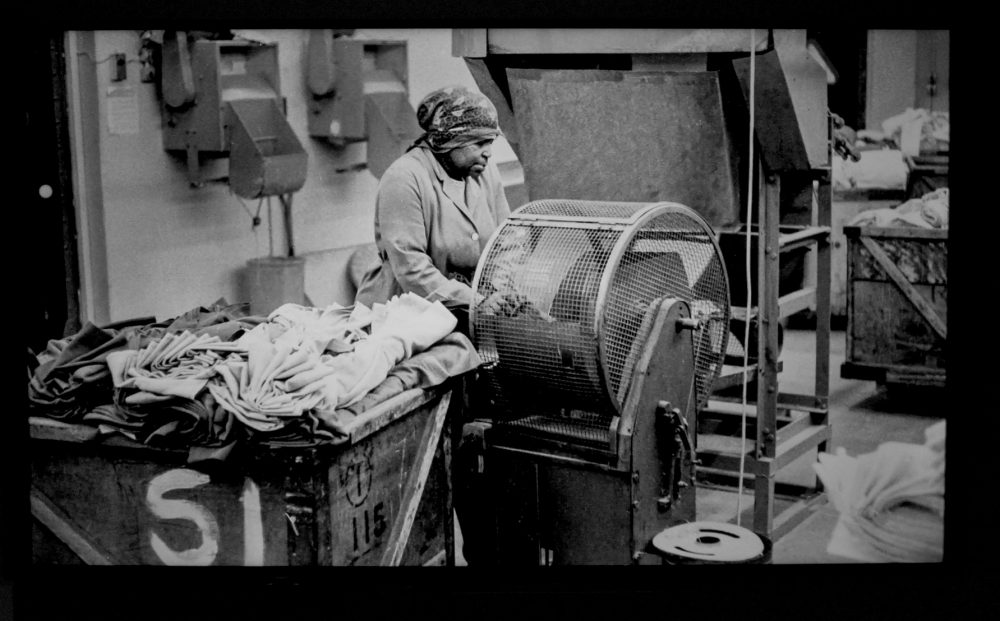 Both the exhibition and the talk are free, but you'll need to book the talk as space is limited.You can see a section of Neil Martinson's photos on his website here. They give a real sense of the 1970s which some of us remember well. Neil said that: "A lot of the motivation [for taking the photos] was a sense that there's a whole history of working class people that had never been talked about or recorded, that was important." Neil's photos include a lot of pictures of people at work in all the small factories and workshops which once provided lots of employment, not just in Hackney, but across Britain.
Week of Original Work for Theatre
This week, 13th-18th May, the Pleasance Theatre in Islington are running their Taking Flight festival for emerging theatre companies. The theatre is in North Road, London, N7 9EF (Caledonian Rd. station). See the Taking Flight programme here.
Urban Tree Festival 2019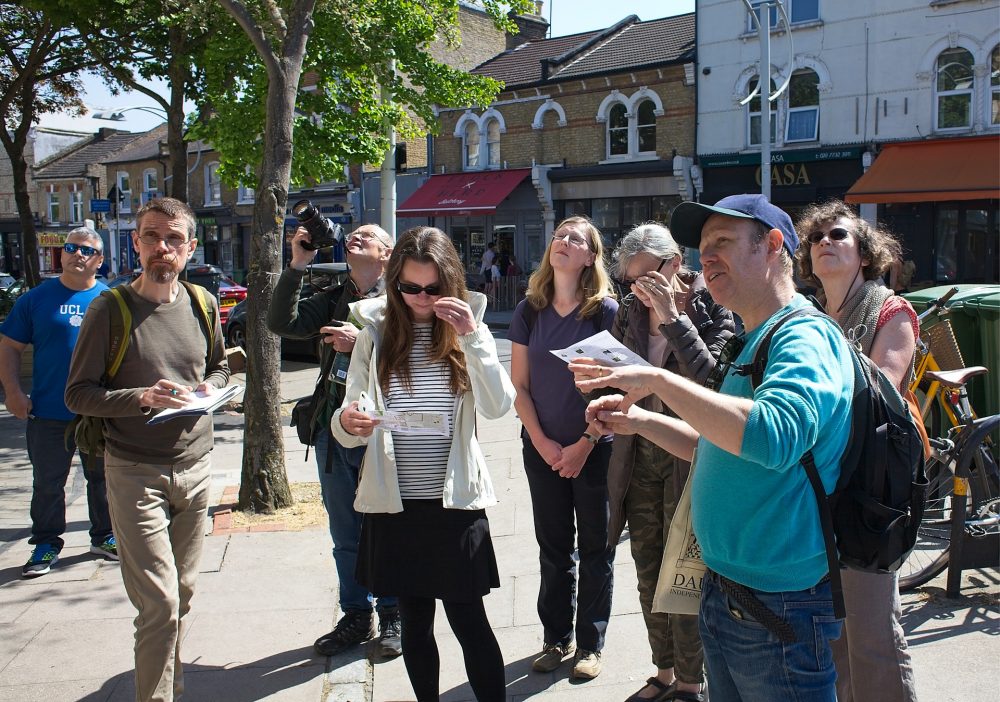 Following last years great success, the hard-working team have put together a great programme of walks and events over the weekend of 18th – 19th May 2019. The full programme is listed here.
The Tide, an elevated linear park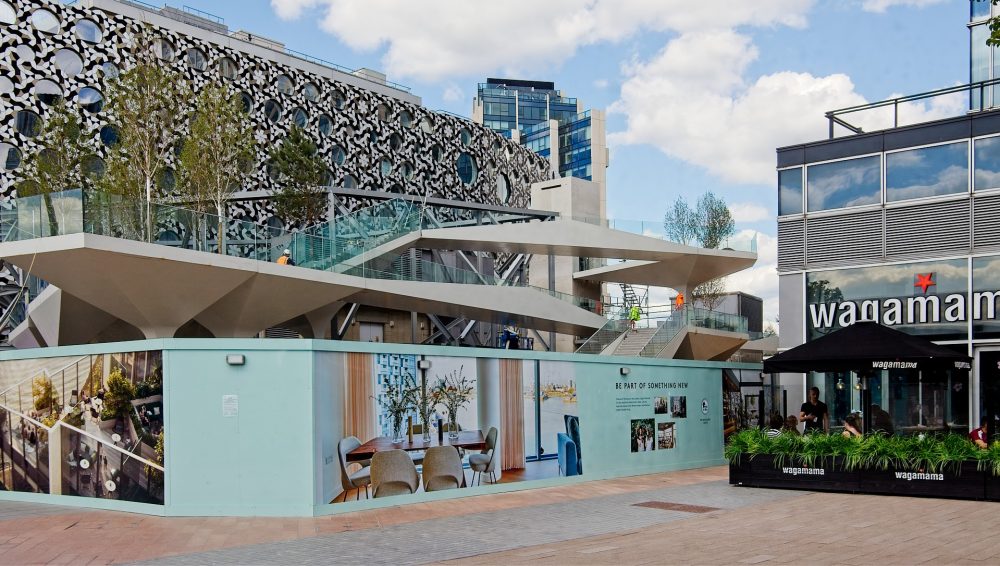 This interesting elevated walkway, which will be interspersed with trees and artworks, is currently under construction near the O2. The first section opens in July and when finished it will be 5km long. I went across on Sunday and managed to photograph a couple of bits of it. You can see renderings of what it will look like here.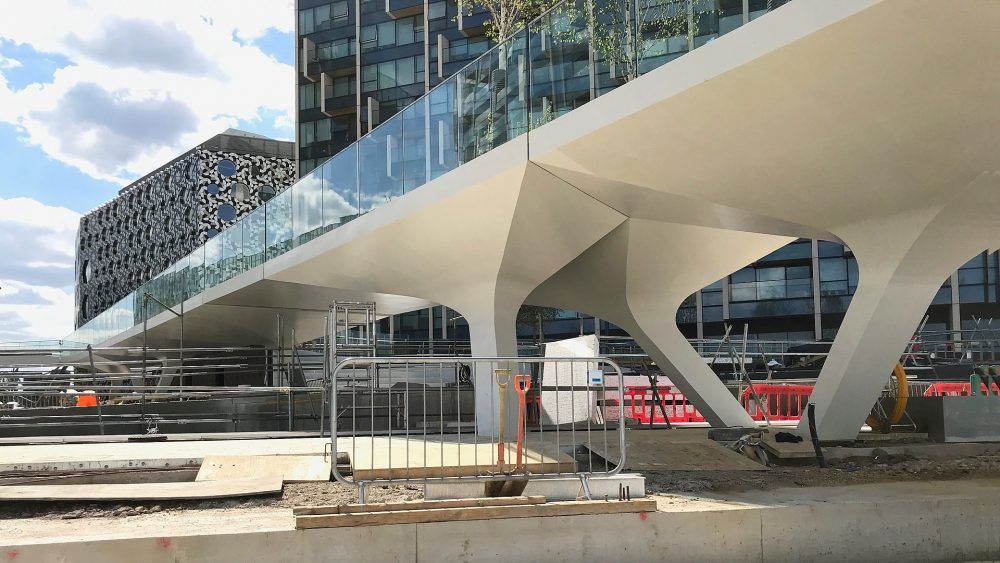 TfL sets out proposals for major new Cycleway in East London
Locally one of their proposed upgrades says "…restricting Grove Road through Victoria Park to bikes, buses and taxis between 7am and 7pm". You can read the full proposals on the TFL website here.
TFL is inviting people to have their say on plans to transform neighbourhoods between Hackney and the Isle of Dogs, creating streets that are much more welcoming to people walking and cycling, including improved pedestrian crossings and a major new Cycleway.
The Cycleway would also connect to the Bow Liveable Neighbourhood scheme, which is set to transform streets along Roman Road with new cycle routes and overhauled public spaces for people to spend time in.
You can post your input to Transport for London here until 21st June.
In between first reading about this and getting my act together MEOTRA have published a more detailed analysis you might like to read.
TFL will be holding four public drop-in sessions where you can view the proposals, speak to members of the project team and ask questions:
Queen Mary University Hub reception, 329 Mile End Road, London E1 4NT – Tuesday 21 May 2019 (11:00 – 14:00)
Mile End Park Leisure Centre foyer, 190 Burdett Road, London E3 4HL – Wednesday 29 May 2019 (16:00 – 19:00)
Hackney Service Centre main entrance, 1 Hillman Street, London E8 1DY – Monday 3 June 2019 (14:00 – 17:00)
Mile End Underground Station ticket hall – Saturday 8 June 2019 (14:00 – 17:00)