Poplar Baths re-opened last Monday after laying derelict for nearly 30 years. Many of the older residents of Bow will remember the baths not just for the opportunity for swimming but for its removable floor, when the baths could be transformed into a 1,400-seat theatre, dance hall, exhibition gallery or sports hall.
BEFORE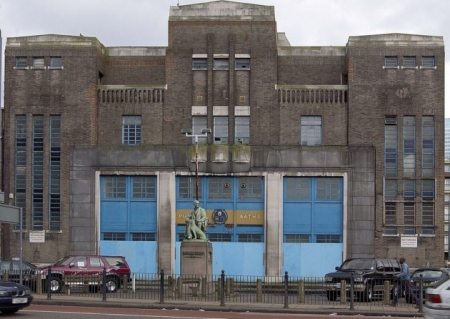 AND AFTER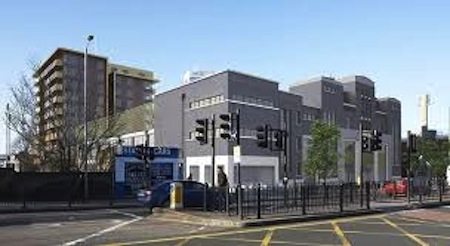 Now, thanks to pressure from local people on the council, the grade II listed building on East India Dock Road has been lovingly restored to its former glory with a couple of new additions.  The building boasts an Art Deco entrance lobby, sports hall, new swimming pools and a café.
Poplar Baths Leisure Centre will be run by Better (GLL), with a varied programme of sports and activities for children and adults such as badminton, gymnastics, netball, swimming and holiday programmes.
As well as a 25m swimming pool and learner pool, there is a sports hall, large studio and gym which will have ladies sessions.
The council will be hosting an open day on Saturday 13 August at Poplar Baths where residents can have a tour of the new leisure centre and try out taster sports and activity sessions. The fun starts from 10am.
The original Victorian structure was commissioned under the 1846 Baths & Washhouses Act to provide bathing facilities for slum-dwellers of the old East End.  It was rebuilt in 1933 in art deco style but its popularity declined in the 1970s and it finally closed to the public in 1988.
The council is running a project to collect memories from residents who used the facility previously. Your chance to share your experience and become a part of its history.
If you would like to get involved email communications@towerhamlets.gov.uk. To find out more about the new leisure centre visit www.better.org.uk/poplarbaths