Amazon launched the original till-free grocery stores. They first started trialling their system in a warehouse in late 2016. It opened to the public in early 2018 in Seattle. How it works is you tap in with the Amazon app when you walk into the store, put away your phone, grab what you want and walk out. That's it.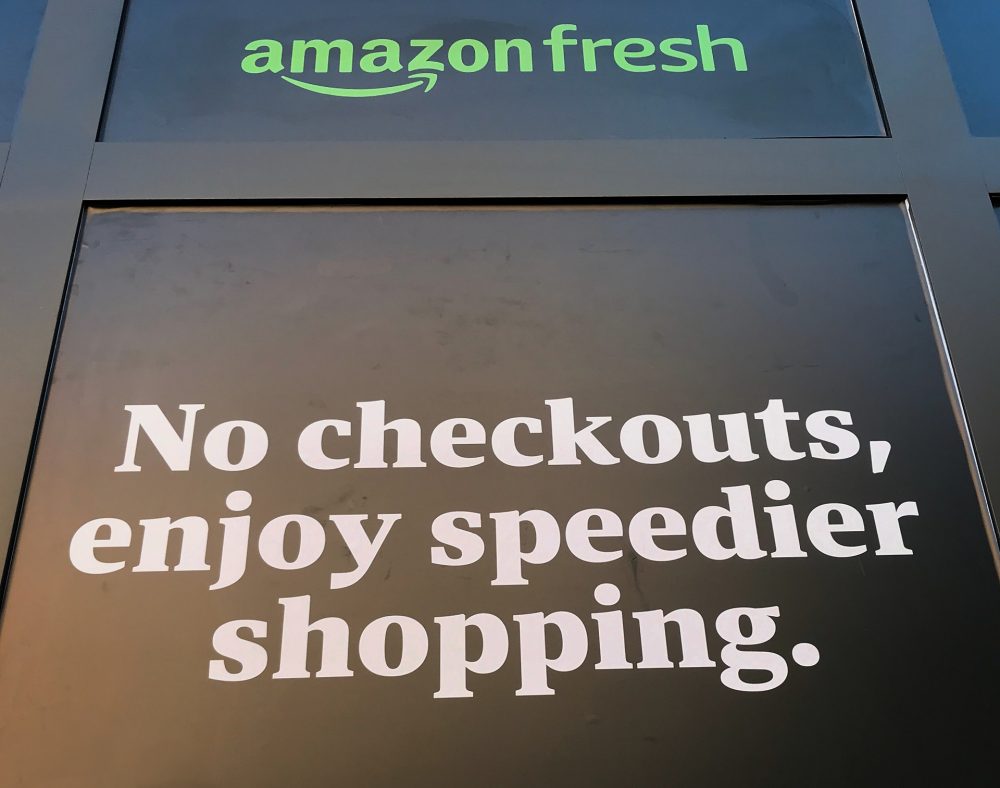 Why?
Amazon say they're offering: "A super fast, friction free way to shop". These stores are in business districts which are really busy at lunchtimes. There are no queues at a till-free store. Once local workers have got the hang of how it works they'll be able to pop in at out quickly to pick up their lunch. Saving 5 minutes out of a short lunch break matters.

Till-free grocery stores in or near the East End of London
Current Amazon Fresh stores in the East End are at Canary Wharf (4 Water St, E14 5GX) and just north of Dalston Junction at 28-31 Kingsland High Street, E8 2JS.
On Wednesday I walked past a soon-to-open (update it's now open) Amazon Fresh store at the junction of High Holborn and Chancery Lane (top photo). It's just across the road from the till-free Tesco GetGo I tested out a month ago.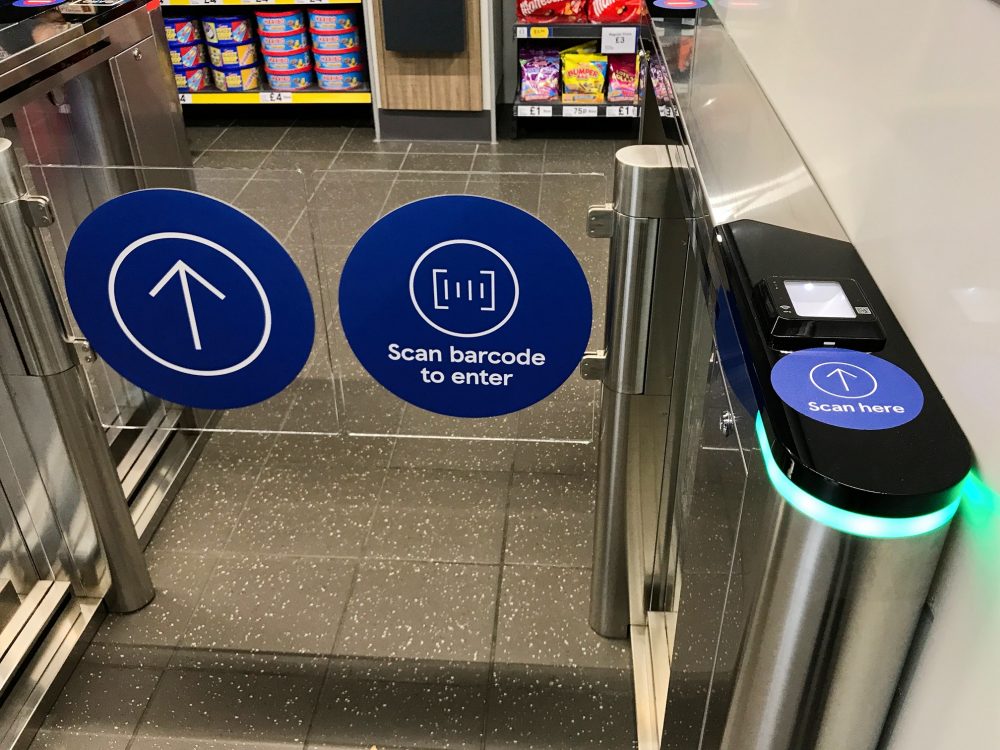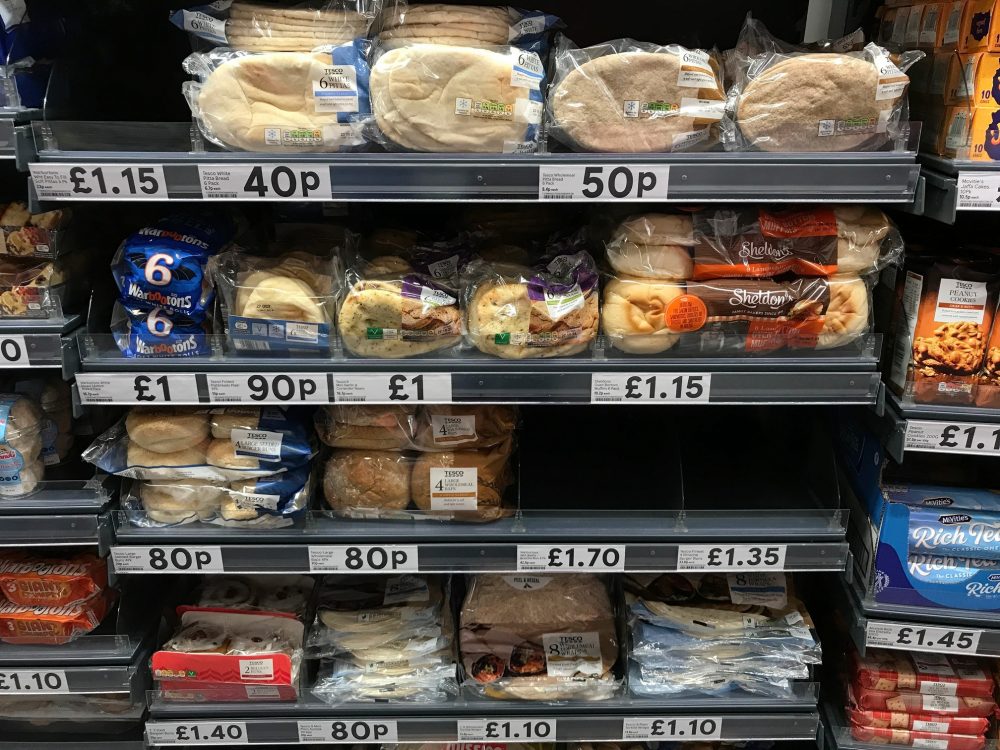 Tesco is Britain's largest grocers who have over a quarter of the market. Helpful staff stood outside the store to guide new shoppers through the process. They told me that this is Tesco's only till-free store. It's not easy setting up a fool-proof system of hidden cameras, sensors and little weighing scales under the shelves! It took Amazon 5 years, but it's just been announced that they plan to open 260 in the UK over the next 3 years.
I'm curious and will try out new things for the hell of it. But most customers will shop where and how it suits them. The Covid-19 pandemic has tipped more people into getting shopping delivered. They can top it up from the local shops, or from shops close to where they work. There's lots of choice. My household prefers the steam driven Akdeniz Supermarket in the Roman Road. 129 reviewers have given it 4.7 stars out of 5 on Google, (Tesco in Gladstone Place gets 3.1 stars).
With the Sainbury's Smartshop app you scan items and put them in your own bags as you go round the store. At the end you pay at a dedicated SmartShop checkout. ASDA Scan&Go works the same way. The advantage of using the system in a big ASDA is that there are no queues to pay at the end. Sainsbury's have rolled their Smartshop system out to lots of stores and are pushing it with lower priced offers you only get if you use the Sainsbury's Smartshop App. You need a Nectar card to do this. They have free wifi in these stores.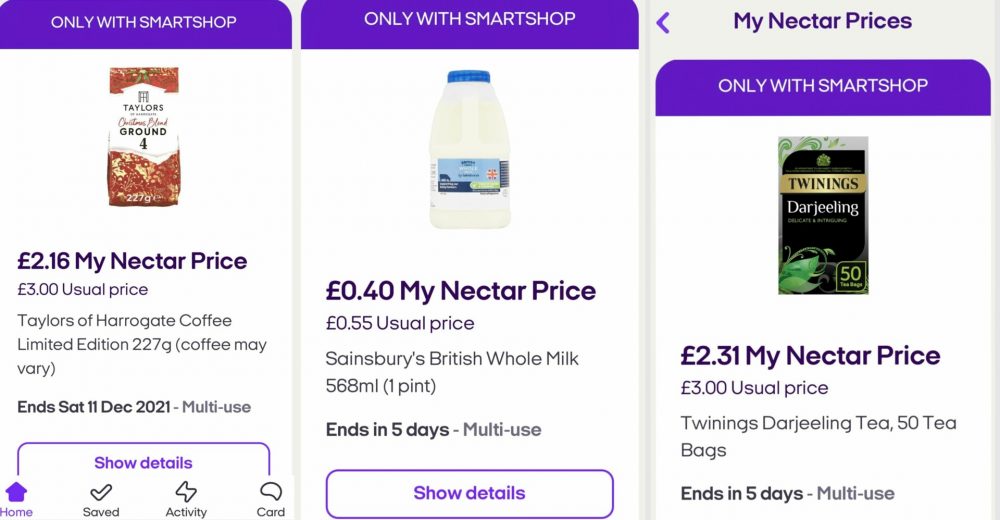 The Holborn Circus Sainsbury's I reviewed in June 2019 has now being re-fitted so that you can shop as you would do in an Amazon Fresh or Tesco GetGo store.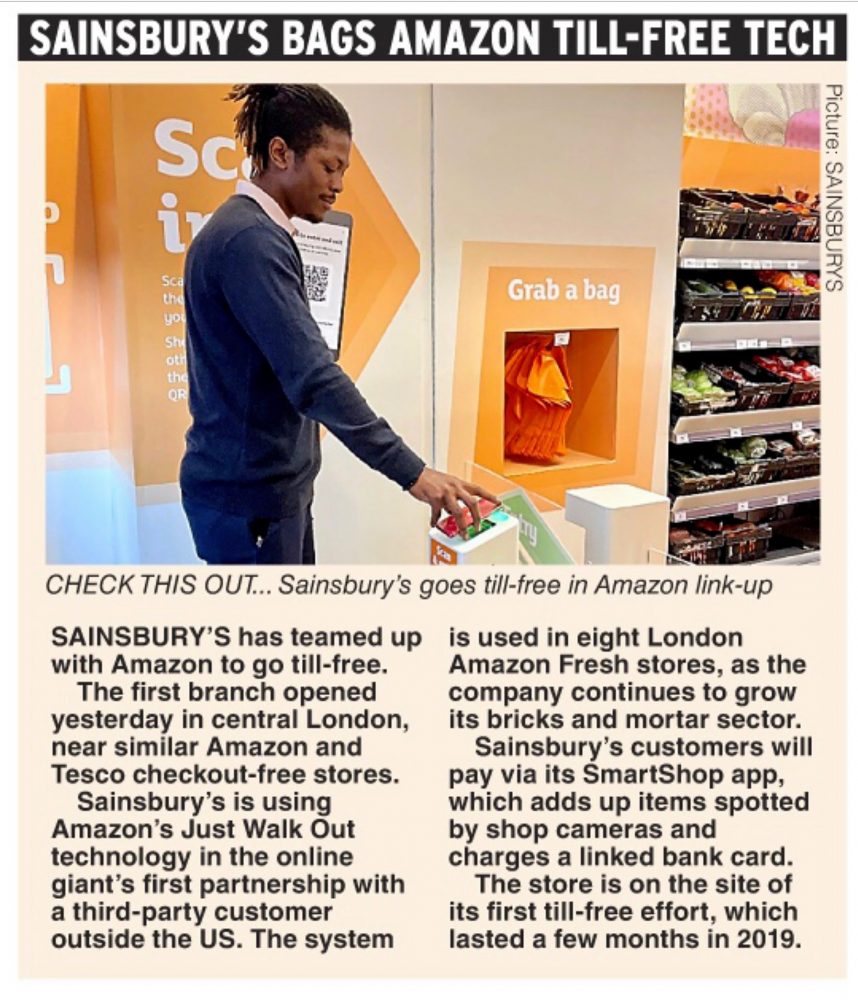 If you want a bit of fun grab your smartphone and a shopping bag and head off down the Central Line to Chancery Lane. You have a choice of Tesco or Sainsbury's or Amazon Fresh to try futuristic shopping. You could also try out the Amazon Fresh store at Canary Wharf which opened in May.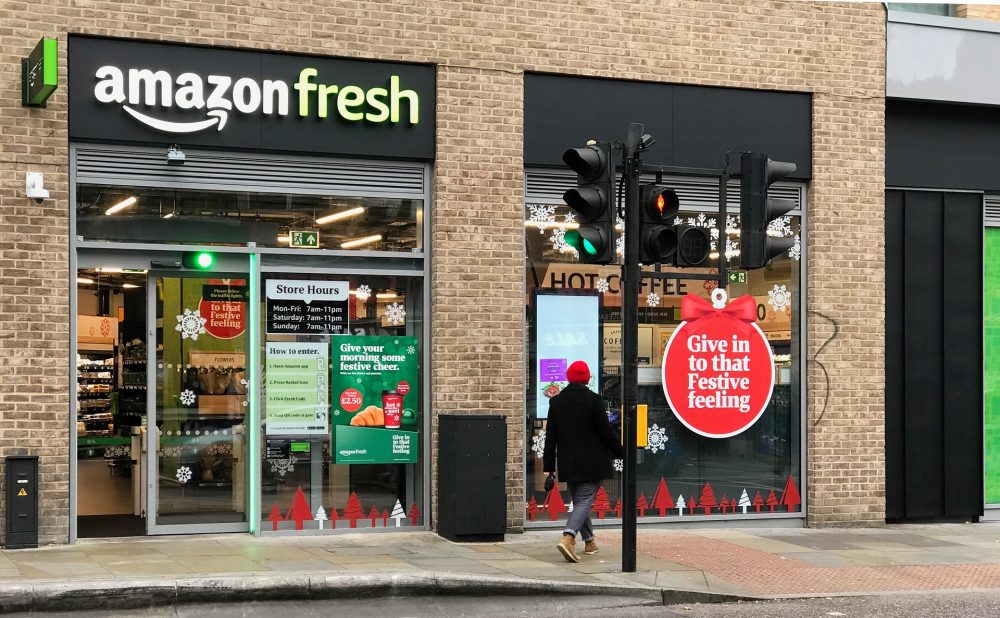 Whilst on a train to photograph Amazon Fresh at Dalston, I decided to download the Amazon app and give it a try. You launch the app at the entrance, click on the shopping cart at the bottom, then Fresh Code at the top. That's like your "tube pass" to enter the shop.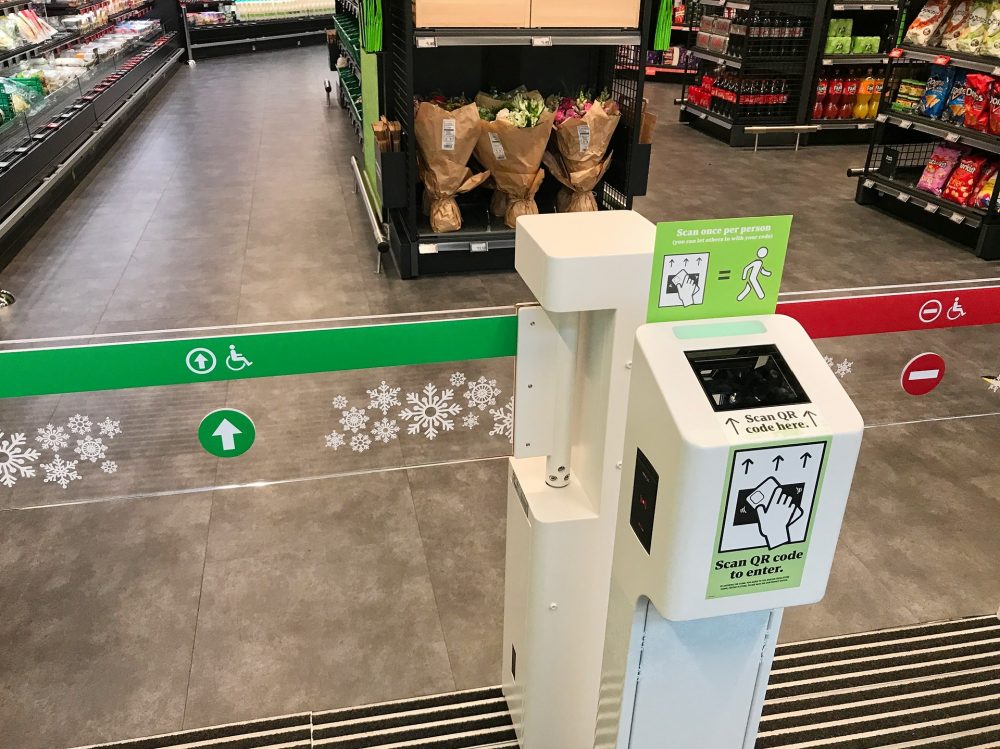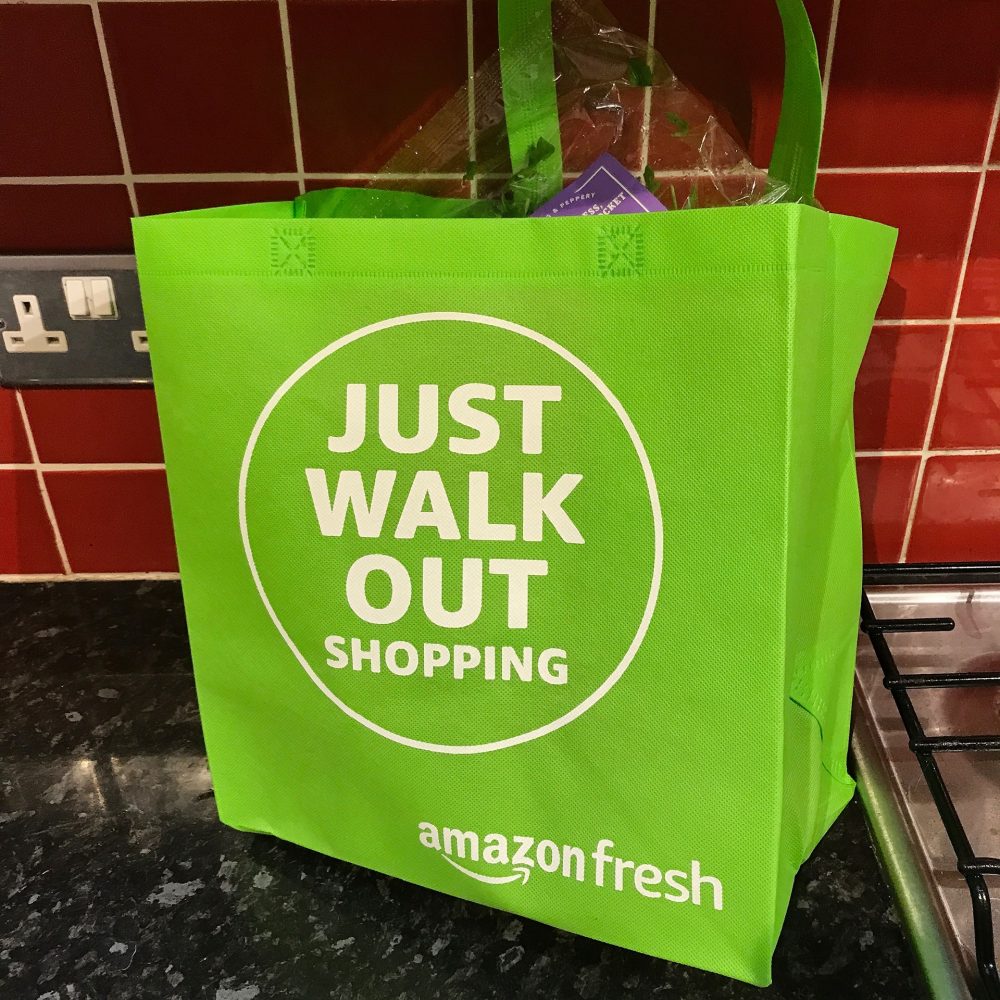 Even if these stores are not for you they will have a positive effect. They'll force the existing chains to smarten up their act – and put more staff on the checkouts!
Alan Tucker, Bow